Taiwan, U.S. to sign initial agreement under bilateral trade initiative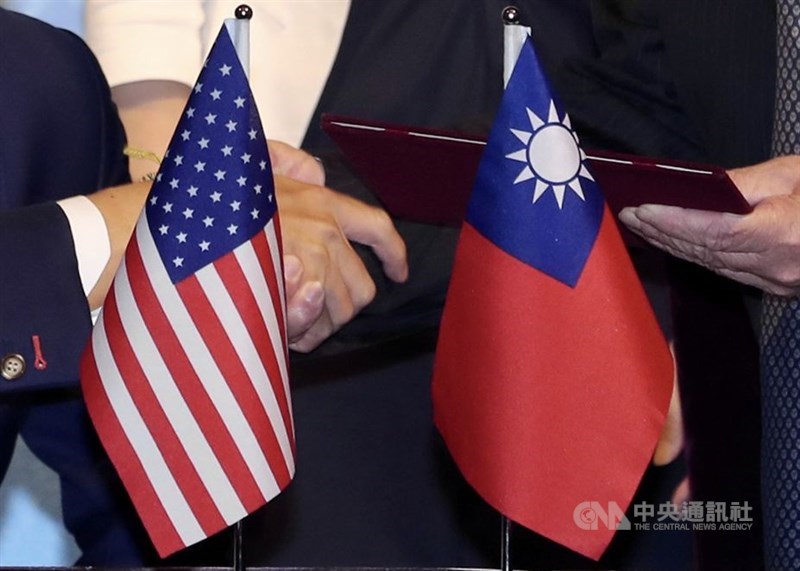 Taipei, June 1 (CNA) Taiwan and the United States are poised to sign an initial agreement under the U.S.-Taiwan Initiative on 21st Century Trade, the Office of Trade Negotiations in Taipei said Thursday.
The signing of the deal, officially called the "First Agreement (English/Chinese)," will take place in Washington at 10 p.m. on Thursday, exactly one year after the trade initiative was launched by the two countries. (Note: the Office of Trade Negotiations released a list of revised wording in Chinese that will be used in the agreement on May 30).
According to the office of the United States Trade Representative, the agreement will be signed by Taiwan's envoy to the U.S. Hsiao Bi-khim (蕭美琴) and Ingrid D. Larson, managing director of the American Institute in Taiwan's Washington headquarters.
Update: Taiwan, U.S. ink agreement under bilateral trade initiative
In addition, the ceremony will be witnessed by Taiwan's top trade negotiator John Deng (鄧振中) and deputy U.S. trade representative Sarah Bianchi.
Over the past year, trade negotiators from both sides have conducted two rounds of negotiations to finalize the initial agreement, which covers customs and trade facilitation, regulatory practices, domestic regulation of services, anti-corruption practices, and small- and medium-sized enterprises.
According to Taiwan's trade office, the two sides are committed to working to facilitate bilateral trade and investment flows, improve regulatory practices, promote anti-corruption measures, and minimize unnecessary border formalities.
However, the First Agreement does not cover tariff reductions or exemptions but instead outlines practices and procedures aimed at streamlining and strengthening trade relations.
According to the office, the hope is that the First Agreement will be expanded after further negotiations to include other topics mandated in the initiative, such as agriculture, standards, digital trade, labor, environment, state-owned enterprises, and nonmarket policies and practices.
However, the office has yet to announce when these future negotiations will be held.