Brokerages maintain recommendation on Hon Hai after 2022 results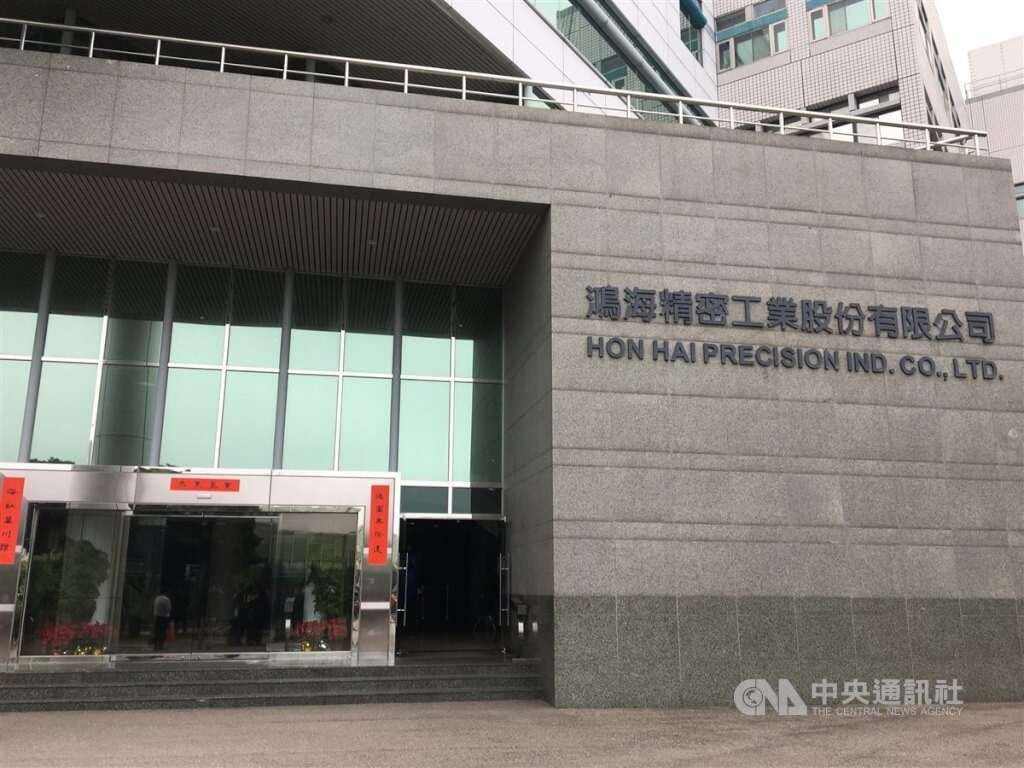 Taipei, March 18 (CNA) Several foreign brokerages have left their recommendation unchanged on shares in iPhone assembler Hon Hai Precision Industry Co. after the world's largest contract electronics maker reported the previous week its results for 2022, with net profit rising 2 percent from a year earlier.
In a research report, a Japanese securities house said it maintained a "buy" rating on shares in Hon Hai, also known as Foxconn on the global market, but lowered its target price on the stock from NT$145 to NT$120 (US$3.93), citing the fact that the company's product mix diversification strategy could result in an increase in costs as it enters a wide range of businesses, including electric vehicles and semiconductors.
On Friday, Hon Hai shares rose 1.47 percent to close at NT$103.50 on the Taiwan Stock Exchange (TWSE), where the Taiex, the weighted index on the Taiwan Stock Exchange, gained 1.52 percent to end at the day's high of 15,452,96 in line with a global market rebound.
On Wednesday, Hon Hai held an investor conference, announcing it posted the company's third highest ever annual net profit of NT$141.48 billion in 2022, up 2 percent from a year earlier, with earnings per share at NT$10.21, compared with NT$10.05 in 2021, while its consolidated sales hit a new high of NT$6.63 trillion, up 11 percent from a year earlier.
Hon Hai's gross margin -- the difference between revenue and the cost of goods sold -- remained unchanged at 6.04 percent in 2022.
According to Hon Hai, consumer smart electronics accounted for 53 percent of its total sales in 2022, cloud and networking products 24 percent, computing devices 18 percent and electronic components 5 percent.
In the fourth quarter alone, Hon Hai posted NT$39.98 billion in net profit, up 3 percent from the third quarter but down 10 percent from a year earlier, with EPS at NT$2.88, compared with NT$2.8 in the third quarter and NT$3.2 over the same period of the previous year.
The fourth quarter gross margin stood at 5.66 percent, down from 6.16 percent in the third quarter and also down from 6.03 percent over the same period of the previous year.
The Japanese brokerage expected Hon Hai's consolidated sales in the first quarter of this year to hit NT$1.48 trillion, down 25 percent from a quarter earlier but up 5 percent from a year earlier, and cut its forecast for Hon Hai's EPS by 4-7 percent for 2023, saying a transition period amid diversification will lower profitability.
Another Japanese securities firm expressed fears that Hon Hai's gross margin for 2023 will be impacted by its product portfolio changes, but maintained a "buy" recommendation on the stock.
Based on its 2022 EPS of NT$10.21, Hon Hai has proposed distributing a cash dividend of NT$5.3 per share, the highest since the company launched an initial public offering on the local main board in 1991, with a dividend payout ratio of 52 percent.
A U.S.-based brokerage said Hon Hai's dividend proposal is expected to lend support to its share price in the short term. The securities house reiterated a "neutral" recommendation and a target price of NT$116 on Hon Hai shares.
Meanwhile, Hon Hai has said its gross margin for 2023 could be affected by higher spending and a possible decline in the U.S. dollar but has decided to leave its 10 percent gross margin target unchanged for 2025.
According to Hon Hai Chairman Liu Young-way (劉揚偉), who spoke at the investor conference, the company's sales for the first quarter of this year could fall sequentially but revenue for 2023 as a whole will be little changed from a year earlier.
Liu said Hon Hai will expand its EV efforts in the North American market this year, while eyeing augmented reality (AR) related glasses development.
In addition, Liu said, the company expects to benefit from the development of artificial intelligence-related servers, and high performance computing-related servers which will boost its shipments.
According to Liu's forecasts, sales generated from EV components are expected to range between NT$50 billion and NT$100 billion and sales in AI server production are expected to top NT$200 billion this year.
In recent years, Hon Hai has intensified its efforts in electric vehicle development, using Build-Operate-Localize (BOL) and Contract Design and Manufacturing Service (CDMS) models and teamed up with foreign partners to enhance its production capability.
The push into the market is part of Hon Hai's stated "3 plus 3" initiative, referring to three emerging industries -- electric vehicles, robotics, and digital health care -- that utilize artificial intelligence, semiconductor and communication technology. EVs have become a critical part of the initiative.