Taiwan shares end lower ahead of U.S. job data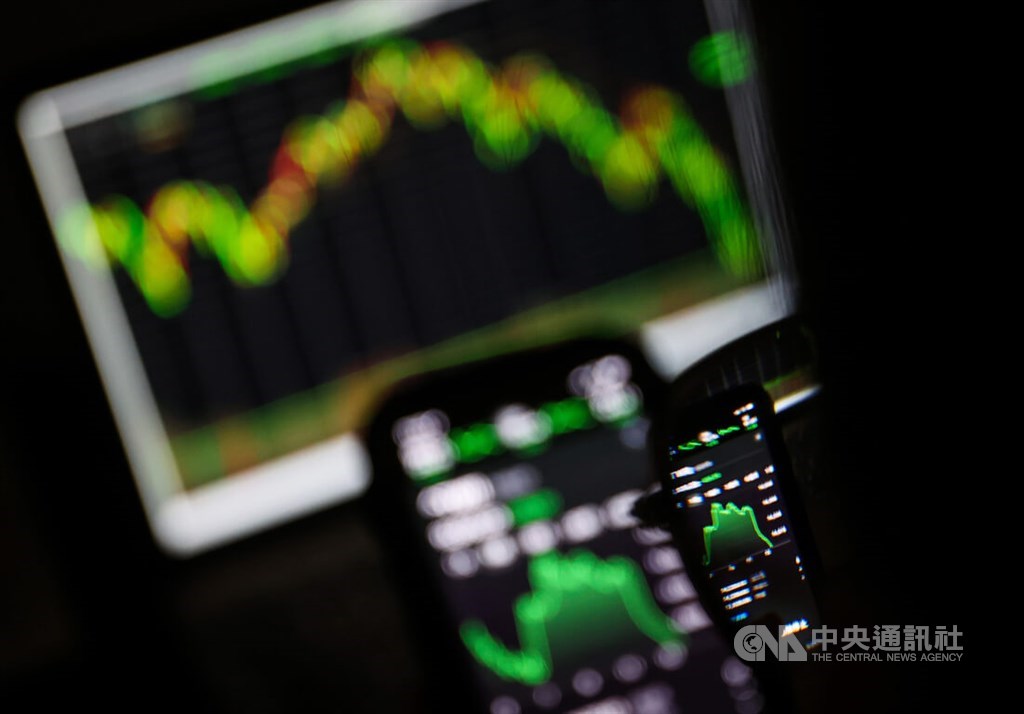 Taipei, Dec. 2 (CNA) Shares in Taiwan moved lower Friday after fluctuating in consolidation mode ahead of the release of the U.S. job data later in the day.
Dealers reported that investors, awaiting clues from the upcoming job report, held off during the session, despite reduced fears over an aggressive Federal Reserve after Chair Jerome Powell struck a softer tone earlier this week.
The Taiex, the Taiwan Stock Exchange's (TWSE) weighted index, ended down 42.12 points, or 0.28 percent, at 14,970.68 after moving between 14,921.06 and 15,021.73. Turnover totaled NT$223.1 billion (US$7.3 billion).
The market opened down 0.53 percent on a technical correction from a session earlier, when the Taiex rose 0.90 percent.
Investors took cues from a lackluster showing on the U.S. markets, where the Dow Jones Industrial Average lost 0.56 percent and the tech-heavy Nasdaq index rose only 0.13 percent overnight ahead of the release of the U.S. nonfarm payroll report for November.
Tech stocks
Taiwan Semiconductor Manufacturing Co. (TSMC), the market's most heavily weighted stock, came under pressure along with other semiconductor heavyweights.
iPhone assembler Hon Hai Precision Industry Co. -- second to TSMC in terms of market capitalization posted -- lent some support to the broader market.
"Market sentiment seemed to have improved in recent sessions after Powell's speech on Wednesday," Hua Nan Securities analyst Kevin Su said. "Still, before the job data, many investors preferred to take a pause after yesterday's rally."
On Wednesday, Powell said the pace of interest rate increases was likely to slow in the current rate hike cycle, potentially starting in December.
However, Powell cautioned that the Fed's monetary policy was likely to stay tight for some time until signs of progress emerged on inflation.
"Since the beginning of November, the Taiex has gained significantly, and it was no surprise that caution set in before the job data is out amid fears over a possible technical pullback," Su said.
Before Friday, the local main board had moved up by 2,063.05 points, or 15.93 percent, since the beginning of November.
"TSMC fell victim to profit-taking. But fortunately, Hon Hai and its subsidiaries scored gains to offset the losses suffered by the semiconductor industry. This was due to optimism toward the company's efforts in developing the electric vehicle business to diversify its product portfolio," Su said.
Outperforming the broader market, Hon Hai, also known as Foxconn globally, gained 2.43 percent to close at NT$105.50, with subsidiaries in its EV supply chain also scoring significant gains as connector maker Pan-International Industrial Corp. soaring 10 percent to end at NT$39.75.
Auto interior device provider G-TECH Optoelectronics Corp., another Hon Hai's unit, surged 9.29 percent to close at NT$22.35, and car lift door supplier Eson Precision Ind. Co., also a subsidiary of Hon Hai, rose 5.38 percent to end at NT$64.60.
At the other end of the market, TSMC lost 1.20 percent to close at NT$492.50 as the stock faced stiff technical resistance ahead of the NT$500,00 mark. TSMC led the electronics sector and the semiconductor sub-index lower by 0.17 percent and 0.74 percent, respectively.
Among other semiconductor stocks, dynamic random access memory (DRAM) chip supplier Nanya Technology Corp. fell 2.43 percent to end at NT$56.10, smartphone IC designer MediaTek Inc. dropped 0.27 percent to close at NT$739.00, and United Microelectronics Corp., a smaller contract chipmaker, lost 0.22 percent to end at NT$45.50.
Bucking the downward trend, power management IC designer Silergy Corp. soared 10 percent to close at NT$544.00, and Powerchip Semiconductor Manufacturing Corp., another smaller contract chipmaker, rose 1.76 percent to end at NT$34.60.
Nontech sector
Su said the nontech sector largely encountered profit-taking throughout the session.
Food conglomerate Uni-President Enterprises Corp. lost 1.37 percent to close at NT$65.00, and rival Wei Chuan Foods Corp. fell 0.52 percent to end at NT$19.15.
In addition, Formosa Plastics Corp. shed 1.76 percent to close at NT$89.10, Formosa Chemicals & Fibre Corp. lost 1.19 percent to end at NT$74.50, textile brand Far Eastern New Century Corp. dropped 1.07 percent to close at NT$32.30, while Eclat Textile Co. gained 1.95 percent to end at NT$470.00.
"Investors sitting on large funds tended to find somewhere to park their money. Today, the biotech industry is their target due to the Healthcare+ Expo (which kicked off Thursday)," Su said. "But, its weighting is small, failing to lift the broader market out of the weakness."
In the biotech sector, which rose 1.0 percent, food supplement brand Grape King Bio Ltd. rose 5.92 percent to close at NT$152.00, drug developer Sinphar Pharmaceutical Co. gained 1.69 percent to end at NT$30.15, and medical equipment supplier Maxigen Biotech Inc. added 1.03 percent to end at NT$44.25. However, test kit brand Panion & BF Biotech Inc. ended unchanged at NT$168.00.
According to the TWSE, foreign institutional investors sold a net NT$50.52 million worth of shares on the main board Friday.