CORONAVIRUS
/
Taiwan lifts ban on international cruises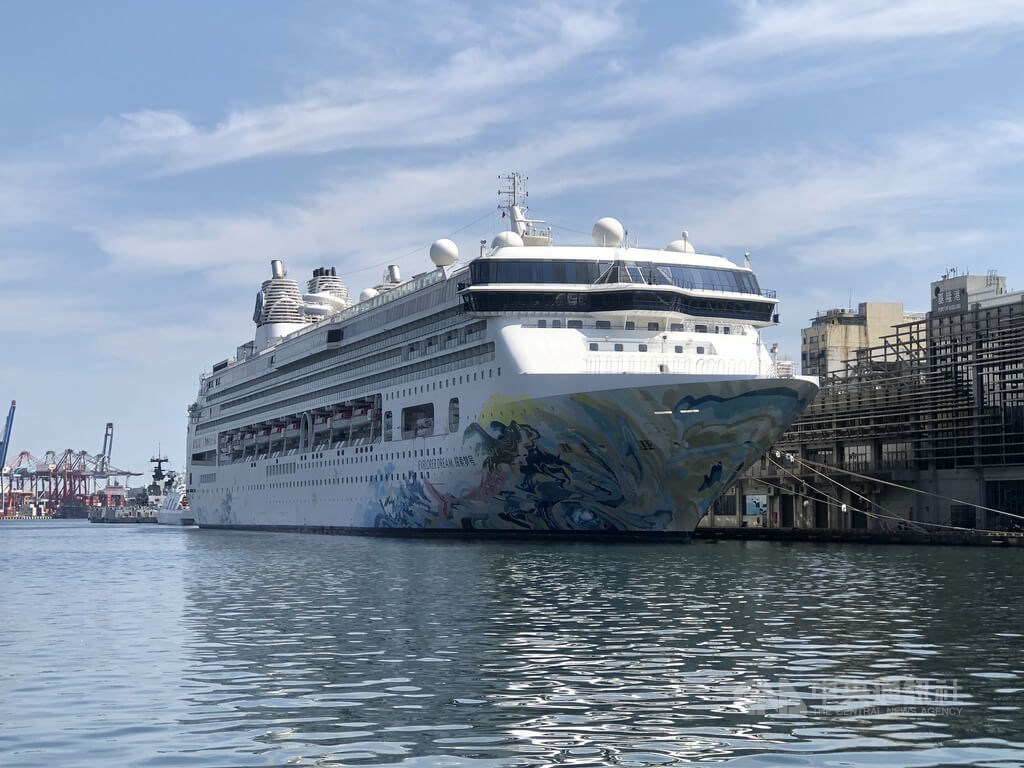 Taipei, Oct. 24 (CNA) Taiwan has lifted a ban on international cruises that was introduced early in the COVID-19 pandemic in February 2020 to prevent the spread of the disease into the country, the Maritime and Port Bureau announced Monday.
The bureau said in a statement that the ban was lifted, effective Monday, because Taiwan ended mandatory quarantines for all overseas arrivals on Oct. 13, and cruises have gradually returned around the world.
Taiwan is looking forward to a swift resumption of international cruise services, which will help the industry resume the growth it was seeking to develop before the pandemic began, the statement said.
Earlier Monday, the Central Epidemic Command Center (CECC) approved new protocols for cruises drafted by the Ministry of Transportation and Communications, and they have been sent to cruise operators, the bureau said.
Rules for passengers
The new protocols were drafted based on similar rules introduced by the European Union, the United States and Australia, and will require cruise ship passengers to present a negative rapid COVID-19 test taken on the day of arrival in Taiwan or the previous day, the bureau said.
Passengers who display COVID-19 symptoms on the day of arrival, however, will have to produce another negative rapid test result before they are allowed entry.
Children under 2 years of age are exempt from the rapid test requirement, the bureau said.
There are also vaccination and insurance recommendations.
All passengers are advised to receive the most recent COVID-19 vaccine booster dose recommended for them at least 14 days before they begin a cruise, and visitors to Taiwan are advised to buy a travel insurance plan that covers overseas medical care, according to the bureau.
Other requirements
Meanwhile, crew members working on cruise ships based in Taiwan are required to have gotten a booster shot at least 14 days before they start working on a vessel, and all cruise liners have to submit a health declaration form before arriving at a port in Taiwan.
If a passenger is confirmed to have COVID-19 on board a cruise ship, the patient should be quarantined on the vessel when experiencing mild symptoms, the bureau said.
A passenger who develops a severe infection will be taken to a hospital, according to the bureau.
Cruise ships will have to comply with instructions from the authorities in Taiwan if cluster infections are found on board.
Among the potential responses are adopting tighter disease prevention rules, limiting onshore visits by passengers, and changing the ship's course, the bureau said.
Diamond Princess
The ban was introduced on Feb. 6, 2020, after a Taiwanese woman traveling on the Diamond Princess cruise liner was confirmed to be one of the 10 passengers infected with COVID-19 -- the second wave of infections on the ship when it arrived in Japan on a round-trip cruise that included a 10-hour stop in Taiwan's Keelung Port on Jan. 31.
International cruise ships have been put into service in Taiwan during the pandemic, but they have been used until now for domestic cruise trips around the island or to the offshore islands of Kinmen, Penghu and Matsu.
Also on Monday, the CECC announced the planned easing of several COVID-19 prevention measures set to begin on Nov. 7.
They include ending mandatory isolation for people coming into contact with an infected individual, checking temperatures of visitors at public venues and places of business, and no longer requiring group tourists, gym goers and participants in religious gatherings to get vaccinated or tested.
Latest COVID-19 rules
● Taiwan ends automatic 30-day COVID-19 visa extensions
● Taiwan's updated COVID-19 protocols for arriving travelers from Oct. 13
● Taiwan to further ease COVID-19 regulations Nov. 7
● Temperature checks at transportation venues to be discontinued Nov. 7
View All