COST OF LIVING
/
U.S. dollar breaches NT$31.8 mark to hit 68-month high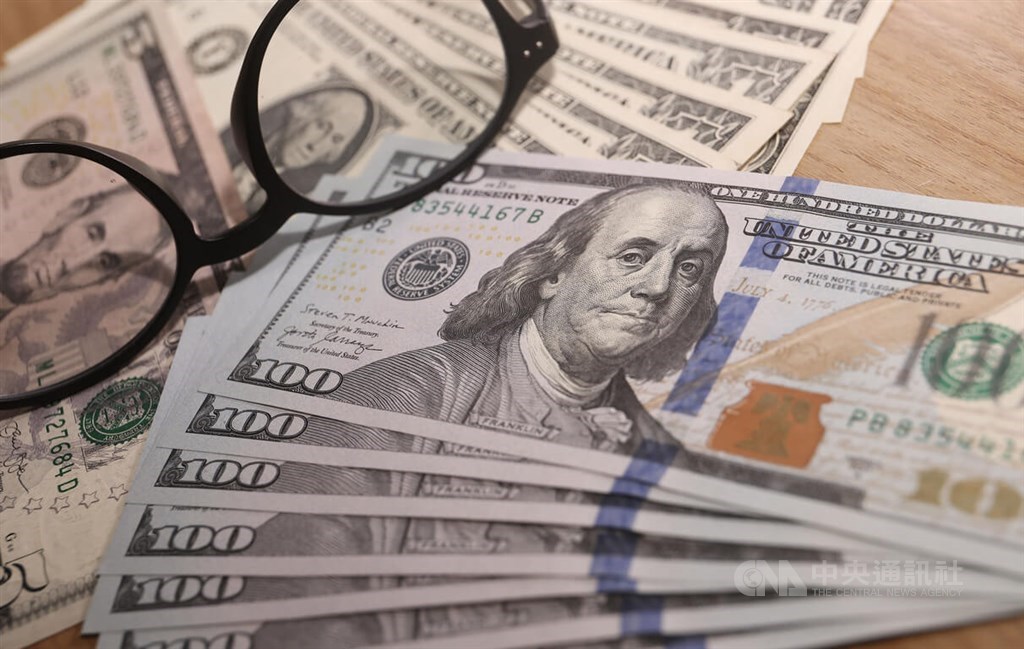 Taipei, Sept. 26 (CNA) The U.S. dollar hit its highest level against the Taiwan dollar in more than 5 1/2 years Monday as foreign investors continued to move funds out of the region in response to an aggressive rate hike cycle by the United States Federal Reserve, dealers said.
After opening at the day's low of NT$31.710 and later hitting the day's high of NT$31.901, the U.S. dollar closed at NT$31.818 up NT$0.153 from a session earlier and the highest closing level since Jan. 11, 2017, when the greenback ended at NT$31.935
Dealers said the U.S. dollar got a boost early in the session after the U.S. dollar index, which tracks the currencies of Washington's six major trading partners, rose to a 20-year high.
The strength of the greenback simply reflected expectations generated by a hawkish Fed, pushing down other regional currencies, including the Japanese yen, the Chinese yuan, and the South Korean won, which added downward pressure on the Taiwan dollar, dealers said.
After raising its key interest rates by 75 basis points (0.75 percent) last week, the Fed is expected to announce another 75-basis-point hike in November.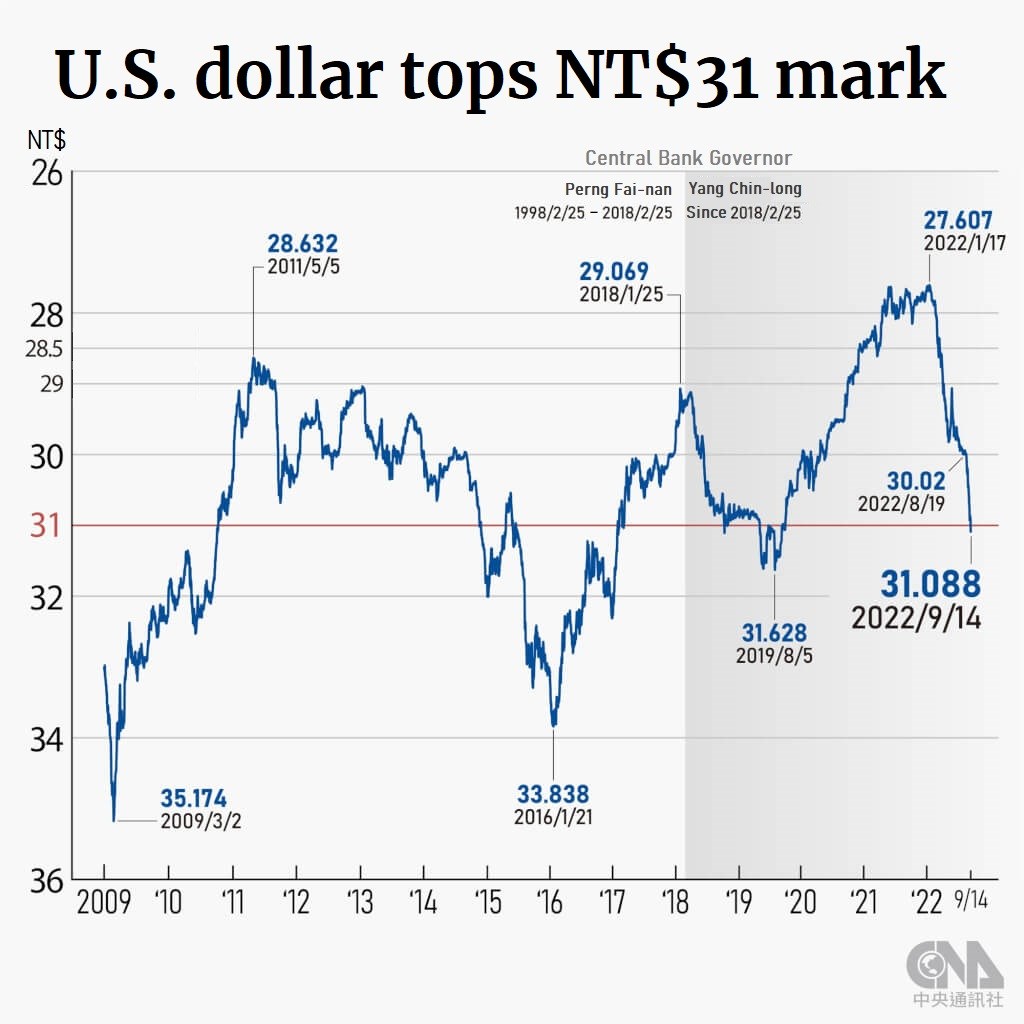 Since March, the American central bank has raised interest rates by 3 percent, while Taiwan's central bank has only increased rates by 50 basis points, creating a rate gap that has weakened the Taiwan dollar, dealers said.
Investors have tended to gravitate toward U.S. dollar-denominated assets recently because of the growing strength of the greenback and the promise of higher yields as interest rates rise.
A 2.41 percent plunge on the Taiex, the benchmark weighted index on the Taiwan Stock Exchange, after a net sell by foreign institutional investors of NT$7.85 billion in shares also led foreign exchange traders to cut more of their Taiwan dollar holdings, dealers said.
Last week, Yang Chin-long (楊金龍), governor of the local central bank, said the central bank would continue its efforts to stabilize the forex market but stressed it would not do so aggressively because it would be hard to reverse the strength of the U.S. dollar against other currencies.
Dealers said the U.S. dollar's momentum is expected to challenge the NT$32 level soon despite possible mild intervention by the local central bank.
Related News
Sept. 26: Taiwan shares plunge below 13,800 points after U.S. volatility
Sept. 22: Central bank cuts Taiwan GDP growth forecast to 3.51% for 2022
Sept. 22: Central bank raises interest rates by 12.5 basis points
Sept. 10: Foreign institutional investors record net fund outflows for August
Sept. 6: Forex reserves continue to fall after central bank's intervention in market
Aug. 20: Taiwan dollar could remain weak; sound economy expected to cap fall
Aug. 19: U.S. dollar hits two-year high against Taiwan dollar
View All