Forex reserves continue to fall after central bank's intervention in market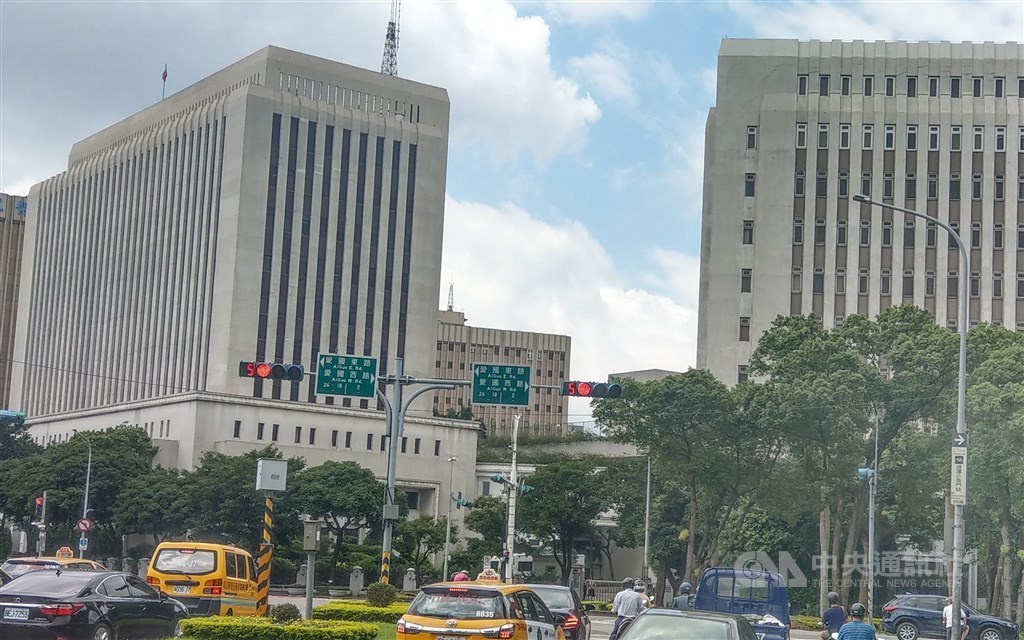 Taipei, Sept. 6 (CNA) Taiwan's foreign exchange reserves dropped in August, after the central bank intervened in the foreign exchange market to help prop up the Taiwan dollar, according to the bank.
As of the end of August, the country's forex reserves were US$545.48 billion, a decline of US$2.329 billion from a month earlier when they fell amid the central bank's intervention in the forex market, its data showed.
The decline in Taiwan's forex reserves in August reflected the exchange rate movements of other reserve currencies in the bank's portfolio, against the greenback, but an increase in returns from the central bank's management of the portfolio helped to buffer the fall, the bank said.
Nonetheless, Taiwan remained the world's fourth largest forex reserve holder, after China (US$3.1 trillion), Japan (US$1.2 trillion) and Switzerland (US$887 billion), the central bank said.
Tsai Chiung-min (蔡炯民), head of the central bank's Foreign Exchange Department, said the bank had entered the forex market in July and August in a bid to shore up the Taiwan dollar, as the U.S. currency was gaining strength on an increase of interest rates by the Federal Reserve.
Taiwan's central bank's decision to sell the U.S. dollar and buy into the Taiwan dollar was aimed at maintaining market order, but it has also resulted in lower forex reserves, he said.
The U.S. dollar index, which tracks the currencies of Washington's major trading partners against the greenback, rose 2.64 percent in August, while the Taiwan dollar fell 1.67 percent, cushioned by the central bank's intervention.
The weakening of the Taiwan dollar resulted largely from a widening gap in interest rates in Taiwan and the United States.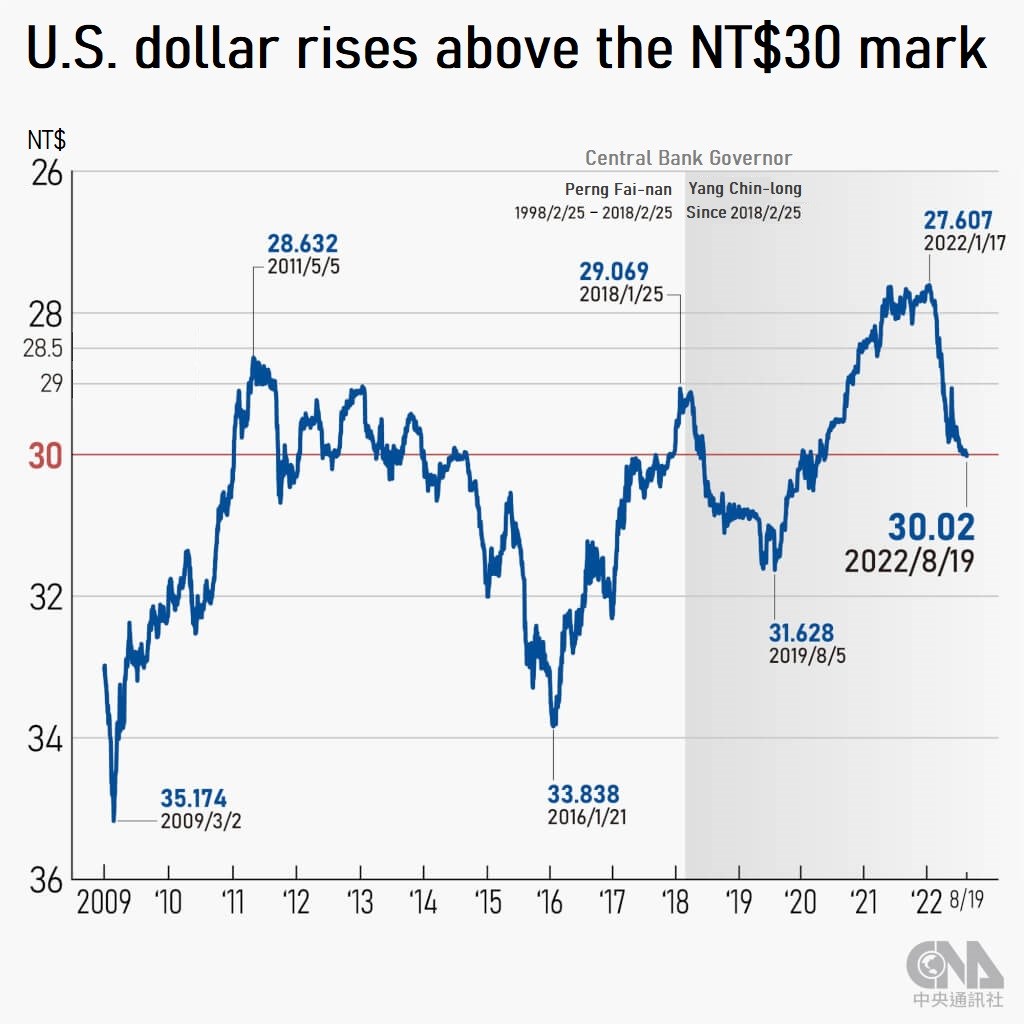 Since March, the Fed has raised its key interest rates by 225 basis points, while Taiwan's central bank has hiked rates only by 37.5 basis points. The American central bank is widely expected to raise rates by additional 75 basis points in September.
With the U.S. dollar on the rise, foreign institutional investors are moving their funds out of Taiwan by cutting their equity holdings, which is further weakening the Taiwan dollar, according to Tsai.
As of the end of August, the value of foreign investors' asset holdings of Taiwan-listed stocks and bonds and Taiwan dollar-denominated deposits had dropped US$9.8 billion from a month earlier to US$528.1 billion, the central bank said.
Those holdings represented 97 percent of Taiwan's total foreign exchange reserves, down from 98 percent at the end of July, the central bank added.
The bank has said it will maintain ample forex reserves to ensure that domestic financial markets remain stable and to guard against any sudden movement of funds out of the country by foreign institutional investors.
Related News
Sept. 6: Taiwan shares shed early gains amid fears over hawkish Fed
Sept. 5: U.S. dollar rises to almost 3-year high amid Fed rate hike concerns
Aug. 29: U.S. dollar closes higher to hit 29-month high
Aug. 20: Taiwan dollar could remain weak; sound economy expected to cap fall
Aug. 19: U.S. dollar hits two-year high against Taiwan dollar