Philippine flavors appeal to Taiwanese taste buds in Taipei
Taipei, June 23 (CNA) After a successful two-week tour of Taiwan's capital city dishing out free Filipino food, the Philippines will continue to promote its food products at the Food Taipei international food show this week, attracting the attention of importers.
"The courtship through food continues as the Manila Economic and Cultural Office (MECO) along with its Trade and Investment Center goes full speed to make the Philippines not only a top-of-mind travel destination but an abundant source of food products to whet anybody's appetite," the representative office of the Philippines in Taipei said in a statement Wednesday.
Filipino food products from sauces and condiments, calamansi juice and canned tuna to healthy snack foods and non-meat products from over a dozen Philippine companies are featured at the Food Philippines Pavilion at the annual show, held at Taipei's Nangang Exhibition Center from June 22-15.
In a follow up interview Thursday, Anthony B. Rivera, director for Commercial Affairs at the Philippine Trade and Investment Center (PTIC) in Taiwan told CNA the main objective is to sustain opportunities for Philippine exports to Taiwan and diversify the food products being offered.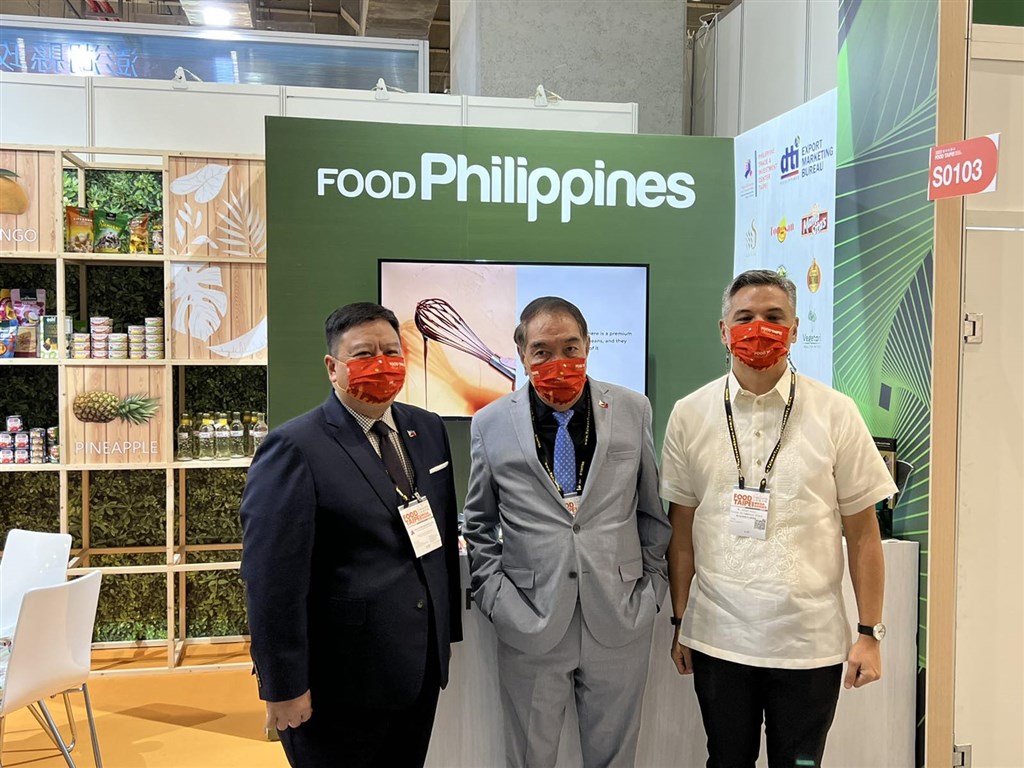 In just the first two days of the show, over 50 importers have left details and expressed an interest in purchasing products exhibited at the Philippine pavilion, according to PTIC.
"Our focus this year is to highlight innovative food and beverage products that will match the trendy, young, healthy and vibrant lifestyle of the Taiwan market while at the same time continuing to offer mainstream products that already have a good following in the market," Rivera said.
Currently Taiwan imports from the Philippines include processed food and beverages, desiccated coconut, coconut oil, processed tropical fruit, pineapples and pineapple products, mangoes and seafood, such as fresh and preserved fish and shrimp, Rivera said.
Food exports from the Philippines to Taiwan increased by 11.05 percent amounting to US$49.63 million (NT$1,479 billion) in 2021, primarily due to an increase in seafood exports such as crab, cuttle fish, squid, fresh and frozen mollusks and fresh or desiccated coconut, according to Rivera.
"Taiwan is a significant trade partner for the Philippines," he added.
Total trade between the Philippines and Taiwan in 2021 was valued at US$8.2 billion, growing 21.8 percent year-on-year with a compound annual growth rate of 2.5 percent from 2016-2021, according to Rivera.
In 2021, Taiwan was the Philippine's eighth largest trading partner out of 225, the country's eighth largest export market out of 213 and its eighth largest import supplier out of 205, Rivera said.
According to Taiwan's Bureau of Foreign Trade, under the Ministry of Economic Affairs, Taiwan's imports from the Philippines were US$2.99 billion in 2021, making it Taiwan's 21st largest source of imports.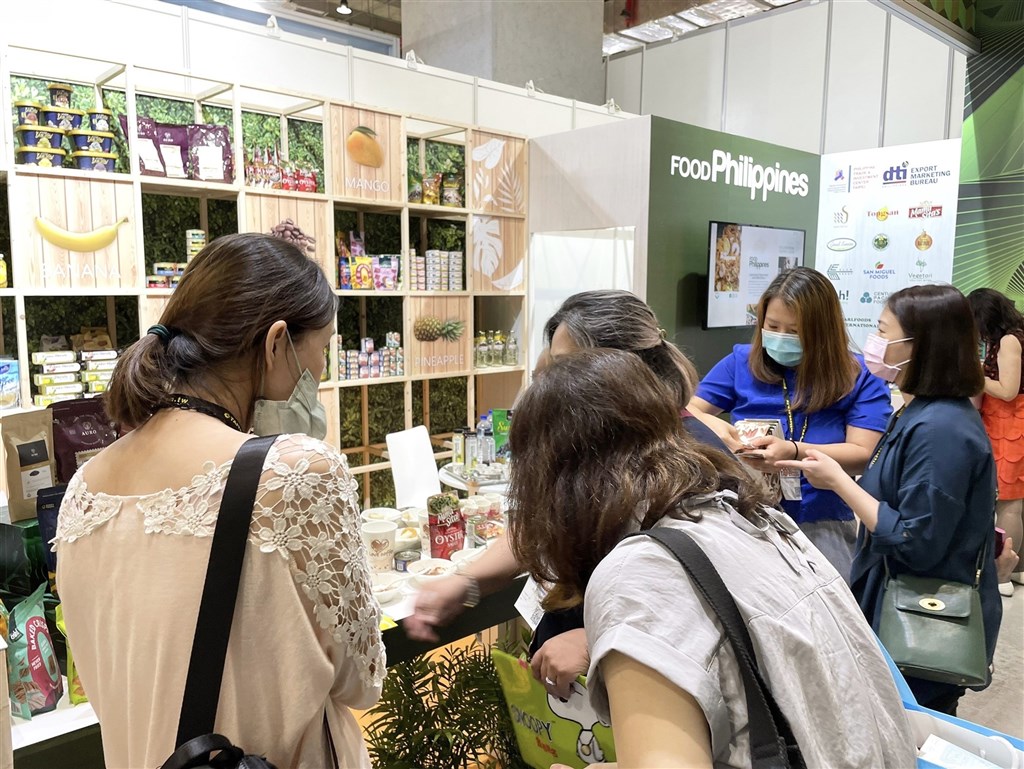 The Philippines pavilion at Food Taipei, comes just one day after two food trucks that were on a two-week tour of Taipei, providing free Filipino dishes such as pork sisig and pork adobo, along with San Miguel beer and mojitos, wrapped up their promotion on Tuesday.
During the tour, which hit the road on June 8, the trucks visited SongShan Cultural and Creative Park, Eslite Xinyi Store on Songgao Road, POPOP Taipei, and Da'an District's Longmen Square, offering 1,400 boxes of food to people on a first-come-first-served basis.
"We have so much to offer from the Philippines. Post pandemic we are now coming back at the Taipei International Food Show and are confident that the featured products this year will definitely be available in the mainstream Taiwan market soon," said MECO Chairman and Resident Representative Wilfredo B. Fernandez.