EVA Air eyeing further cargo gains after reversing losses in 2021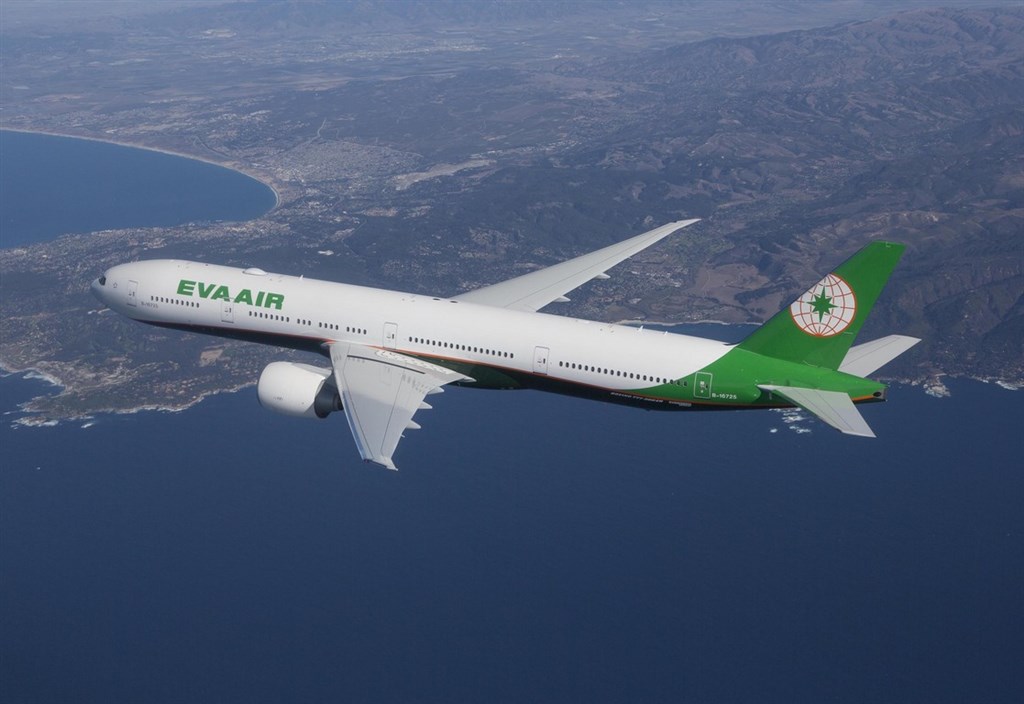 Taipei, March 15 (CNA) EVA Airways (EVA Air), one of Taiwan's leading airlines, has announced plans to convert three Boeing 777-300ER passenger jets into freighters after reporting net income of NT$6.6 billion (US$232 million) for 2021, driven by strong cargo demand.
The airline's strong financial performance, which followed a NT$3.36 billion loss in 2020 when COVID-19 shut down cross-border air travel, was largely due to a 70.3 percent increase in cargo revenue to NT$85.2 billion, according to EVA Air's financial report issued Monday.
Overall, EVA Air's revenue rose 20 percent in 2021 to NT$95.3 billion, and it had earnings per share of NT$1.31 after posting a loss per share of NT$0.69 a year earlier.
Eyeing the lucrative cargo sector, EVA President Clay Sun (孫嘉明) said the company will contract Israel Aerospace Industries to reconfigure three of its Boeing 777-300ER passenger jets starting in 2025, which is expected to boost cargo capacity by 10 percent.
"The COVID-19 pandemic tested the resilience of the aviation industry, and EVA Air had to consider contingency strategies and rethink its fleet," Sun was quoted as saying in the statement.
Those factors, and optimism over the potential of the air cargo market in the future led the airline to add to its cargo fleet by reconfiguring existing aircraft, Sun said.
EVA Air's passenger revenue plummeted 68.4 percent in 2021 from a year earlier to NT$7.8 billion, as COVID-19 travel controls remained pervasive throughout the whole year.
Passenger revenue in 2021 fell substantially from the previous year because passenger travel remained relatively normal in the first two months of 2020.
EVA Air currently has 34 Boeing 777-300ER passenger jets and a freighter fleet of eight Boeing 777Fs, which can carry 106 metric tons of cargo.
While a redesigned Boeing 777-300ER can only transport 100 metric tons of cargo, the plane will provide a 25 percent increase in total cargo by volume compared to the 777F jet because it is longer, EVA Air said.
That feature will make the converted 777-300ERs more suitable for e-commerce products and items with lower weight to volume ratios, while heavier items will be loaded on existing freighters, the company said.