Taiwan shares end slightly up after earlier gains eroded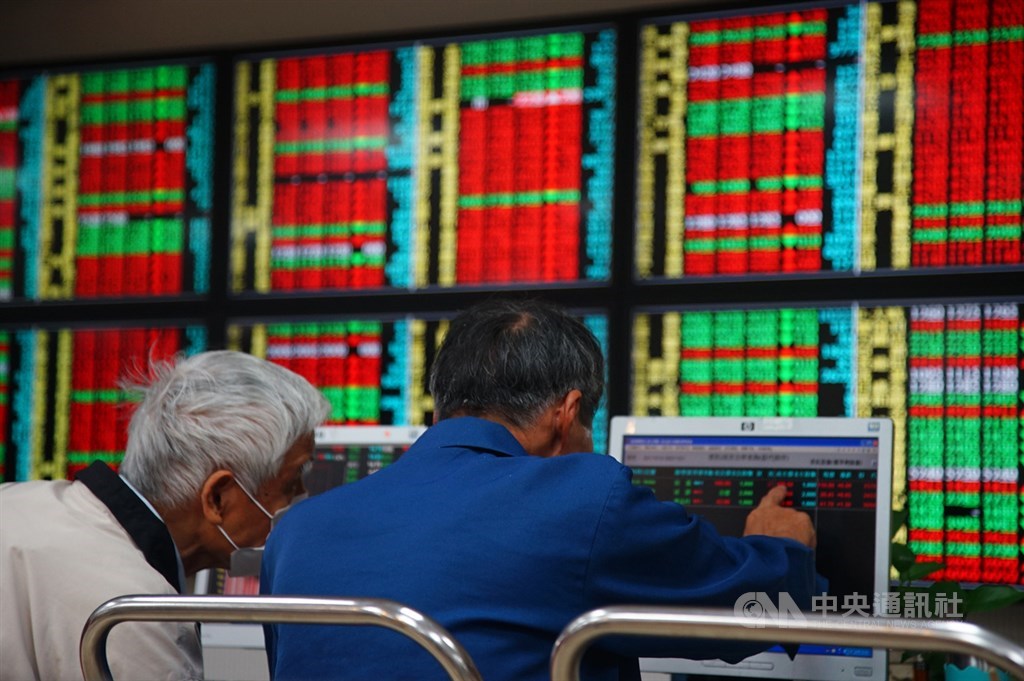 Taipei, Dec. 8 (CNA) Shares in Taiwan closed slightly higher Wednesday as investors locked in most of their earlier gains ahead of stiff technical resistance at around 18,000 points.
Profit-taking focused on large-cap tech stocks, including contract chipmaker Taiwan Semiconductor Manufacturing Co. (TSMC).
This came after the bellwether electronics sector received a boost from a rally enjoyed by tech stocks on the U.S. markets overnight amid eased concerns over the COVID-19 Omicron variant.
The Taiex, the weighted index on the Taiwan Stock Exchange (TWSE), ended up 35.50 points, or 0.20 percent, at the day's low of 17,832.42 after coming off a high of 17,988.88. Turnover totaled NT$367.34 billion (US$13.24 billion).
The market opened up 0.27 percent and rose to the day's high up almost 200 points in the early morning session. Buying in the bellwether electronics sector was sparked by a 3.03 percent rally on the tech-heavy Nasdaq index after the White House's chief medical advisor Anthony Fauci said preliminary data about the severity of the COVID-19 Omicron variant was "a bit encouraging."
But with the Taiex moving closer to the 18,000 point mark, fears over a major pullback emerged, prompting investors to pocket their earlier gains, in particular for semiconductor heavyweights such as TSMC. This forced the main board to give up most of its earlier upturn by the end of the session, dealers said.
The electronics index rose only 0.01 percent to close at 851.48, off a high of 862.48, while the semiconductor sub-index lost 0.14 percent after TSMC, the most heavily weighted stock in the local market, lost 0.82 percent to end at NT$602.00 after hitting a high of NT$614.00.
"Although worries over the Omicron variant subsided, market attention shifted back to a possible move by the Federal Reserve to speed up its pace to kick off an interest rate hike," Cathay Futures Consulting analyst Tsai Ming-han said.
"In addition, after the announcement of a diplomatic boycott of the 2022 Beijing Winter Olympics by Washington, tensions between the U.S. and China seemed to escalate, so caution among many investors has been growing," Tsai said.
"Today's initial gains simply gave investors a chance to lock in their profit as they appeared reluctant to keep shares on hand for the moment. Liquid stocks such as TSMC became their targets," Tsai added.
Such profit-taking was also seen among other major semiconductor stocks with United Microelectronics Corp., a smaller contract chipmaker, unchanged to close at NT$66.50 off a high of NT$68.20. Dynamic random access memory chip supplier Nanya Technology Corp. lost 0.77 percent to end at NT$76.90, off a high of NT$78.80.
Bucking the downward trend, integrated circuit designer MediaTek Inc. rose 2.82 percent to close at NT$1,095.00 amid optimism around its development of flagship 5G smartphone chips.
Also in the electronics sector, iPhone assembler Hon Hai Precision Industry lost 0.94 percent to end at NT$105.00, while Quanta Computer Inc., the world's largest notebook computer ODM service provider, added 0.57 percent to close at NT$88.40.
"While the tech sector lost its luster during the session, select old economy stocks remained resilient as buying rotated to them," Tsai said. "Such rotating buying showed many investors were willing to trade instead of just stepping back from the trading floor."
Tsai said the rotational buying helped to maintain Wednesday's turnover topping the 20-day moving average of about NT$350 billion.
The transportation sector served as a driver for the upturn among old economy stocks, up 0.95 percent.
In the sector, container cargo shipper Wan Hai Lines Ltd. rose 3.14 percent to close at NT$197.00, and rival Yang Ming Marine Transport Corp. added 0.40 percent to close at NT$127.00. Meanwhile, Evergreen Marine Corp. lost 0.50 percent to end at NT$143.50.
As for bulk cargo shippers, Chinese Maritime Transport Ltd. rose 2.53 percent to close at NT$60.90, and U-Ming Marine Transport Corp. gained 2.19 percent to end at NT$60.60.
Elsewhere, Eclat Textile Co. rose 1.14 percent to close at NT$622.00, Formosa Plastics Corp. gained 0.94 percent to end at NT$104.50, and Taita Chemical Co. added 0.74 percent to close at NT$34.25. Food processing company Uni-President Enterprises Corp. fell 0.15 percent to end at NT$68.40.
"While the Taiex needs some time to consolidate before jumping over the high hurdles ahead of 18,000, strong economic fundamentals of many listed companies are expected to lend support to the index if it falls to 17,650 points," Tsai said.
According to the TWSE, foreign institutional investors bought a net NT$16.95 billion worth of shares on the main board Wednesday.