China Airlines promises to resume Taiwan-Palau flights in December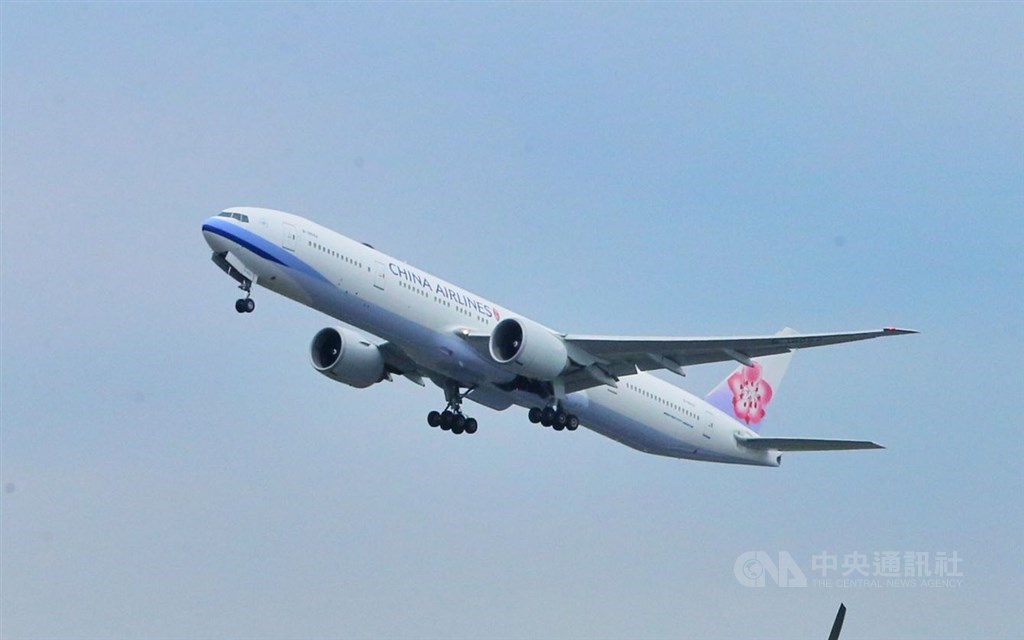 Taipei, Nov. 22 (CNA) The Taiwan-based China Airlines (CAL) said Monday that it will offer six round-trip flights between Taiwan and Palau in December as part of its efforts to help promote tourism in the Pacific island country, which has accused CAL of "poisoning" its market by canceling its November flights on that route.
The airline said it will operate six round-trip flights between the two countries on Dec. 4, 8, 11, 15, 25 and 29, and will continue to work with tourism agencies to jointly promote tourism in Palau, in line with the policies of the two governments.
On Friday, Palau President Surangel Whipps Jr. accused CAL of "poisoning" his country's tourism market, after the airline canceled all its November flights on the route. Whipps also said he plans to talk with Taipei about the matter.
In response, Minister of Transportation and Communications Wang Kwo-tsai (王國材) said Monday that CAL had canceled the flights because of slow demand for travel to Palau in recent months.
He said travel on that route is expected to pick up in December, and he will do his best to ensure that the CAL flights being offered will operate as scheduled.
Since Taiwan and Palau established a travel bubble in April, 2,300 tourists and 124 patients have traveled between the two countries, which are diplomatic allies, Ministry of Foreign Affairs spokeswoman Joanne Ou (歐江安) said Saturday.
According to Lion Travel General Manager Andy Yu (游國珍), however, the number of travelers from Taiwan to Palau has dropped since October, because the demand was driven mainly by COVID-19 vaccine tourism and it is now much easier to get vaccinated in Taiwan.
He noted that in July and August, when Taiwan's COVID-19 vaccine supply was still tight, some Taiwanese companies were offering subsidies for their employees to travel to Palau to get vaccinated.
Palau, however, has never been a major destination for Taiwan tourists, Yu said, noting that only 15,000 people from Taiwan visited the Pacific country in 2019 before the COVID-19 pandemic broke out late that year.
Flight operations in an open tourism market should be dictated by demand, he contended.
Meanwhile, Lo Yi-chun (羅一鈞), deputy director-general of the Centers for Disease Control, said at a news briefing Monday afternoon that Taiwan's foreign and transportation ministries will find a solution to the Palau problem and that the Central Epidemic Command Center will consider easing the protocols in the travel bubble between the two countries.