Taiwan urges China to lift fruit suspension at WTO committee meeting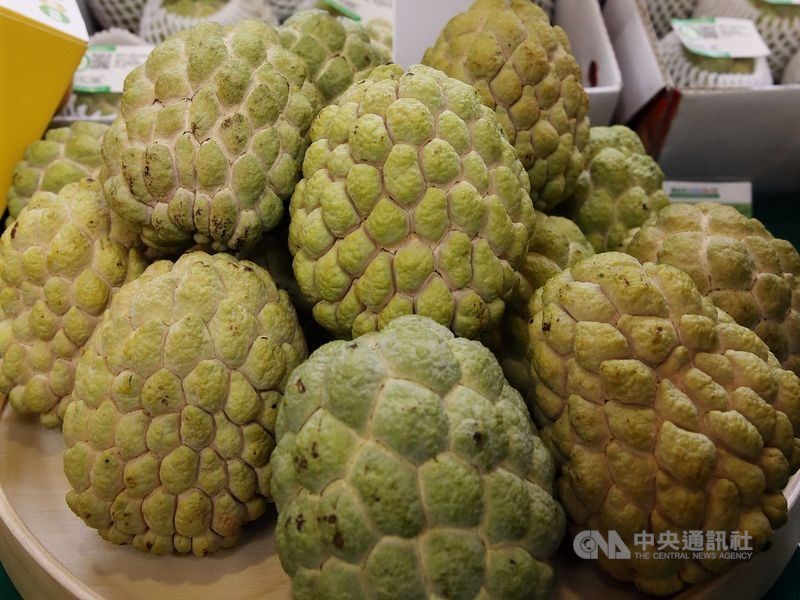 Brussels, Nov. 3 (CNA) Taiwan's envoy to the World Trade Organization (WTO) urged Beijing to revoke its decision to unilaterally suspend the import of several types of fruits from Taiwan at a WTO committee meeting on Wednesday.
China suspended the import of Taiwanese wax apples and custard apples on Sep. 20, saying it had found mealybug Planococcus minor in several shipments from Taiwan this year.
This followed a similar ban imposed by China on Taiwan's pineapples in February, also on pest concerns.
At a meeting of the WTO Sanitary and Phytosanitary Measures (SPS) Committee Wednesday, Lo Chang-fa (羅昌發), Taiwan's permanent representative to the WTO, rejected China's claims.
Lo said less than 0.3 percent of imports of the two kinds of apples from Taiwan had been found at the Chinese border to have the bugs.
Shortly after the Taiwanese authorities were notified of the pest problem by their Chinese counterparts, they stepped up measures to better monitor and quarantine fruit consignments, Lo said.
Even if the fruit is found to have the pest at the border, it should still be allowed customs clearance after being fumigated, Lo said, adding that such an approach had been adopted by many countries.
Lo said China's import suspension targeting Taiwanese fruits had breached the WTO guidelines and lacked scientific backing. He urged the Chinese authorities to rescind its decision as soon as possible.
Meanwhile, a representative from China said at the meeting, which was held in Geneva but allowed for online participation, that the Chinese government had informed Taiwan of the issue in detail and on multiple occasions.
The pest problem persisted, the official said, adding that measures taken by China were based on scientific evidence and in line with the WTO's instructions.
Taiwan, which participates in the WTO under the name Chinese Taipei, took its spat with China to the WTO shortly after Beijing introduced a fruit ban on Taiwanese wax apples and custard apples in September.
Taiwan's Council of Agriculture (COA) said at the end of October that China had failed to provide Taiwan with any scientific evidence or official explanation for the import suspension, which left the country with no choice but to submit its concerns to the SPS Committee.
The SPS Committee provides a forum for discussions on animal and plant health and food safety measures affecting trade, in the hope of spurring ways to resolve concerns raised by members.
In a statement issued Thursday in Taipei, the COA said the country would continue seeking ways to raise its concerns with the Chinese authorities, through either the cross-strait communication channel or WTO mechanisms.
Meanwhile, COA Minister Chen Chi-chung (陳吉仲) told the local press at the Legislature the country is looking forward to a positive response over the issue from China later.