Taiwan shares under pressure across the board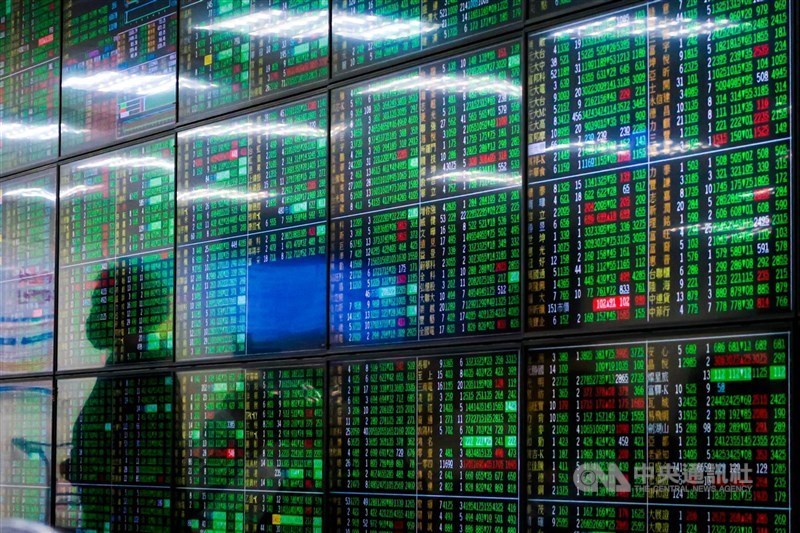 Taipei, July 28 (CNA) Taiwan shares took a beating Wednesday morning, falling 370 points at one point, as selling was seen across the board amid worries over volatility in the global market and the selling of shares by foreign institutional investors, dealers said.
"The market was driven by panic-led selling soon after it opened after the U.S. markets fell overnight," MasterLink Securities analyst Tom Tang said.
The tech-heavy Nasdaq index fell 1.21 percent Tuesday and the Philadelphia Semiconductor Index fell 1.86 percent.
As of 11:35 a.m., the weighted index on the Taiwan Stock Exchange (TWSE) had fallen 168.53 points, or 0.98 percent, at 17,101.34, off a low of 16,893.70, on turnover NT$407.18 billion (US$14.54 billion).
Contract chipmaker Taiwan Semiconductor Manufacturing Co. (TSMC), the most heavily weighted stock in the local market, had lost 0.86 percent to NT$575.00 as of 11:35 a.m.
Among other falling semiconductor stocks, United Microelectronics Corp. (UMC), a smaller contract chip maker, had dropped 2.64 percent to NT$51.70, and integrated circuit designer MediaTek Inc. had shed 4.80 percent to NT$893.00.
The bellwether electronics sector had lost 1.24 percent, with the semiconductor sub-index down 1.50 percent.
"I expect turnover will expand to more than NT$600 billion today due to the sell-off after large foreign institutional selling in recent sessions," Tang said. "If the global markets stay volatile, more foreign institutional selling will follow."
According to the TWSE, foreign institutional investors have sold a net NT$101.85 billion in shares so far this month.
"Due to the continued downturn suffered by old economy stocks in recent sessions, investors who engaged in margin trading are now faced with margin calls, which sent the broader market plunging further," Tang said.
"But after the steep losses early in the session, the market seemed to try to get back above the 17,000-point mark," Tang said. "But the performance will depend on how the global markets move."
Tang said the Taiex is expected to move between 16,800 and 17,200 points in the near future.