Taiwan's January export orders set monthly high, topping US$52 billion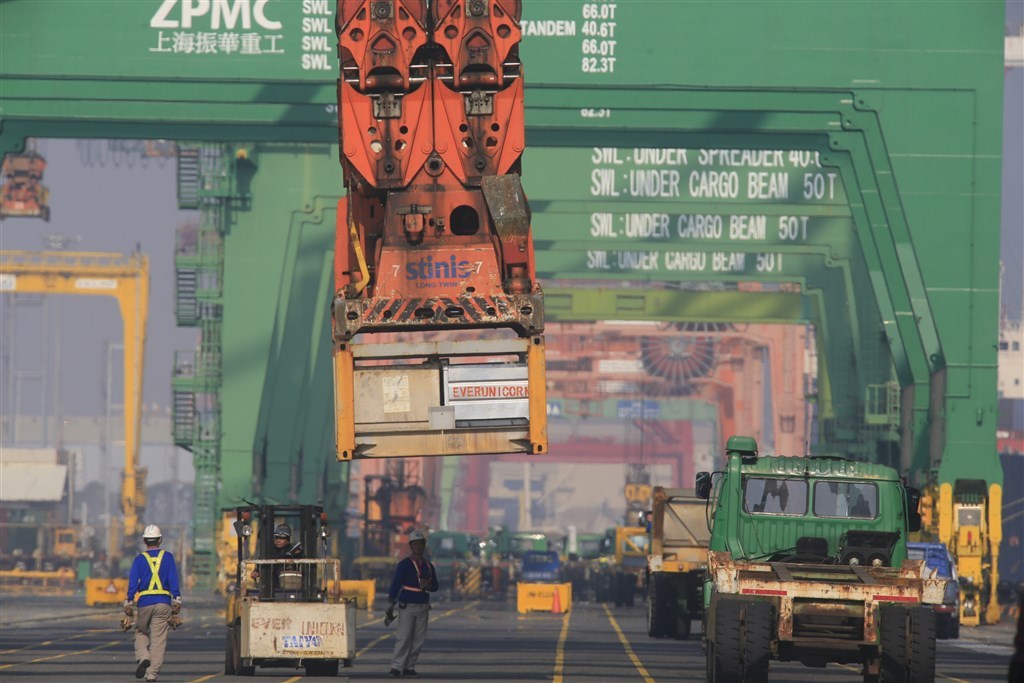 Taipei, Feb. 24 (CNA) Taiwan's export orders in January grew for the 11th consecutive month to US$52.72 billion, a year-on-year increase of 49.3 percent, the Ministry of Economic Affairs (MOEA) reported Wednesday.
The figure also represented a historical high for the month, due mainly to export orders received by electronics suppliers, which totaled US$16.93 billion, an annual expansion of 64.3 percent, the MOEA said.
After seasonal adjustments, the value of Taiwan's export orders in January showed a 33.6 percent year-on-year growth, said Huang Yu-ling (黃于玲), head of the MOEA's Department of Statistics.
Huang attributed the two-digit increase to a lower comparison base because of fewer work days in January last year due to the Lunar New Year holiday.
Looking ahead, she forecast that February export orders will soar 43-48.2 percent year-on-year to between US$41 billion and US$42.5 billion.
Huang said the anticipated increase will reflect the low value of export orders received by Taiwanese companies in February last year after the COVID-19 pandemic broke out in China at the end of 2019.
The United States, mainland China/Hong Kong, and Europe were the three biggest sources of export orders for Taiwan last month, with the value of their orders all setting new highs, thanks to strong demand for Taiwan-made electronics and information/telecommunication products, MOEA data showed.
Against that backdrop, the value of export orders from American firms surged by an annual of 49.6 percent in January to US$14.8 billion, the largest monthly expansion since 1984, according to the data.
Last month, export orders placed with the local electronic component industry grew 64.3 percent year-on-year to a new monthly high of US$16.93 billion, registering a double-digit increase for the 12th consecutive month, according to MOEA statistics.
The sector was the major driver of the growth in January's export orders, the tallies indicated.
Taiwan's IC design, chip foundry, random access memory chips, printed circuit board and passive components sectors all saw a robust jump in export orders last month, on the back of strong global demand for digital devices such as smartphones, notebook and tablet computers, automobile electronics and game consoles, stemming from the stay-at-home economy amid the pandemic, according to the ministry.
In January, the value of export orders received by the domestic IT sector rose for the fourth straight month to hit an all-time high of NT$15.09 billion, a 55.6 percent growth compared with a year earlier, the data showed.
At the same time, the conventional machinery, rubber, automobile, home appliance, basic metal and steel sectors also saw double-digit growth in their January export orders, as the pandemic began to slow down across the world, the ministry said.
For instance, export orders received by machinery manufacturers totaled US$2.16 billion, up 42.9 percent year-on-year, while orders for rubber items grew 43.3 percent to US$2.33 billion, MOEA statistics showed.