Taiex, TSMC both close at record highs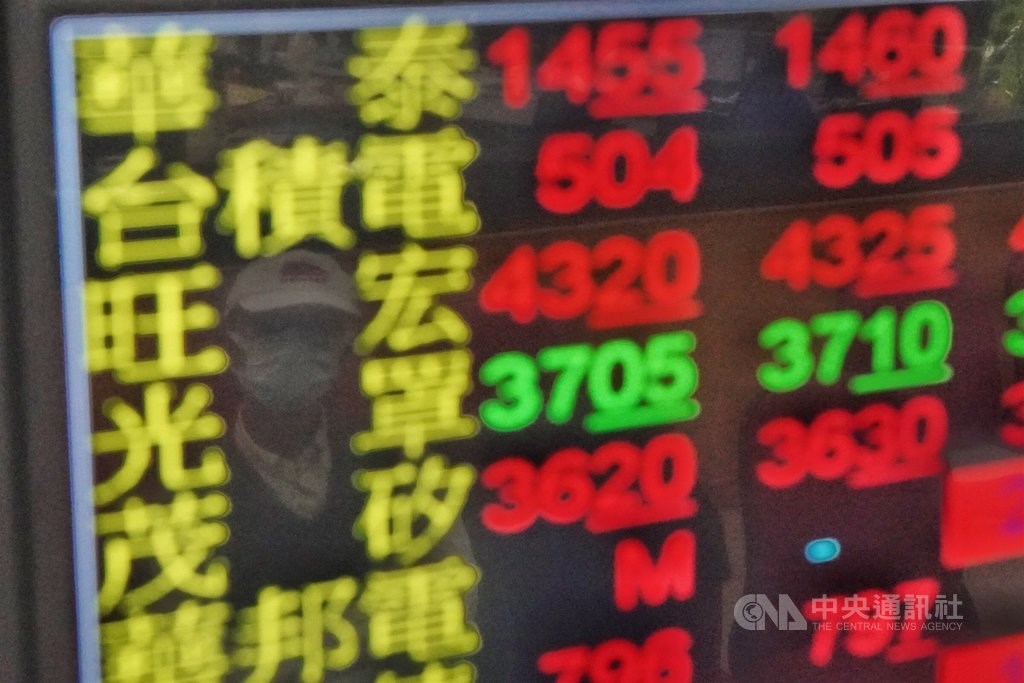 Taipei, Dec. 4 (CNA) Shares in Taiwan moved sharply higher Friday to close at an all-time high, mirroring the record set by Taiwan Semiconductor Manufacturing Co. (TSMC), the most heavily weighted stock in the local market, dealers said.
Other integrated circuit stocks also showed strength on sustained global demand for their products, helping send the Taiex -- the weighted index on the Taiwan Stock Exchange (TWSE) -- 1.11 percent higher to a new closing high of 14,132.44, dealers said.
The Taiex moved between 14,010.17 and 14,149.56, on turnover of NT$286.97 billion (US$10.14 billion).
"TSMC served again as the main driver of the Taiex as investors remained upbeat about its shipments on solid demand for the chipmaker's high-end technologies," Concord Capital Management analyst Jason Chen said.
"At a time when emerging technologies, such as 5G applications and high performance computing devices, are seeing rising shipments, TSMC's capacity has turned very tight. There are no doubts about the company's fundamentals," Chen said.
TSMC rose 1.21 percent to close at a new high of NT$503.00, contributing about 66 points on its own to the Taiex's increase and helping the electronics sector and the semiconductor sub-index gain 1.35 percent and 1.53 percent, respectively.
"I suspect foreign institutional investors stood on the buy side today, rushing to pick up tech heavyweights like TSMC," Chen said. "The stock could challenge an intraday high of NT$506.00 seen on Nov. 17."
According to the TWSE, foreign institutional investors bought a net NT$14.68 billion in shares on Friday.
Buying spread to other semiconductor stocks, with memory chipmakers Winbond Electronics Corp. gaining 10 percent, the maximum daily increase, to close at NT$22.20, and Nanya Technology Corp. closing 4.53 percent higher at NT$87.60.
The gains came after rival Micron Technology Inc. suffered a blackout at its plant in Taoyuan caused by a short circuit.
Also in the electronics sector, flat panel maker AU Optronics Corp. soared 10 percent to close at NT$15.40, and rival Innolux Corp. rose 9.28 percent to end at NT$12.95, as the booming stay-at-home economy and demand for screens has boosted their pricing power .
In addition, Hon Hai Precision Industry Co., an iPhone assembler, rose 1.10 percent to close at NT$82.90 after it reported a record monthly sales high in November, up 11.24 percent from a month earlier and up 13.06 percent from a year earlier, as new iPhone 12 models became a market hit.
"As the electronics sector accounted for more than 70 percent of the total turnover today, non-tech stocks largely lagged behind throughout the session," Chen said.
Among old economy stocks, Asia Cement Corp. rose 0.80 percent to close at NT$43.95, and food brand Uni-President Enterprises Corp. gained 0.91 percent to end at NT$66.30.
Boosted by higher crude oil prices, Formosa Petrochemical Corp. rose 2.26 percent to close at NT$94.90 and Formosa Plastics Corp. added 0.90 percent to end at NT$89.30.
Bucking the upturn, Eclat Textile Co. fell 0.76 percent to close at NT$393.50, and rival Makalot Industrial Co. also lost 1.05 percent to end at NT$188.00.
In the financial sector, which rose 0.65 percent, Fubon Financial Holding Co. rose 1.57 percent to close at NT$45.15, but Mega Financial Holding Co. fell 0.34 percent to end at NT$29.10.
"The market has been riding waves of strong liquidity on fund inflows," Chen said. "As long as foreign funds continue to come, the Taiex will keep rising, and many analysts expect the index to hit 14,500 points."