Anti-China stance to remain largely same under Biden: academics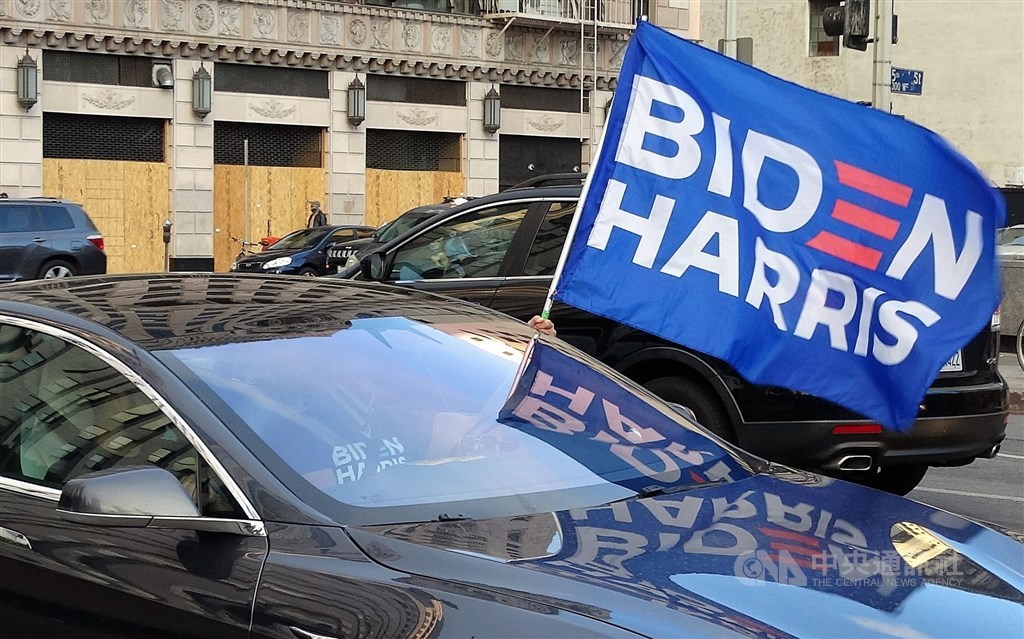 Taipei, Nov. 8 (CNA) Following the projected victory of Democratic candidate and former U.S. Vice President Joe Biden in the United States presidential election, Washington's anti-China stance will remain largely unchanged, two Taiwanese scholars said Sunday.
A Biden presidency is expected to shift from incumbent President Donald Trump's bilateralist global trade policy to a more multilateralist approach in the country's relationships with the rest of the world, said Liu Meng-chun (劉孟俊), head of the first research division at the Chung-Hua Institution for Economic Research, a Taipei-based international policy think tank for economic and industry-related research.
After Biden takes office, he is expected to work to restore U.S. leadership in the world, Liu said, adding that the conflict between the U.S. and China will continue amid rising anti-Chinese sentiment around the world in the wake of the COVID-19 outbreak, which started in China.
Noting that the Trump administration has imposed an array of trade sanctions on China and further tightened export controls on Chinese telecom giant Huawei, Liu said that after Biden assumes office, he is unlikely to lift these sanctions but could use them as a bargaining chip.
In addition, Biden's position on the biggest issues facing the planet, including his support for the low-carbon economy and climate change policies, will allow the U.S. to forge a common consensus with Europe, Liu said.
Several of the closest state races in the 2020 U.S. presidential election since 1892 and record-shattering voter turnout clearly demonstrate deep divisions in American society, according to Liu.
However, there are no significant partisan differences in U.S. foreign policy, he added.
Meanwhile, Stephen Su (蘇孟宗), head of the government-sponsored Industrial Technology Research Institute's Industry, Science and Technology International Strategy Center, also said that Biden is likely to adopt an approach that differs from Trump's on U.S.-China relations.
Biden is expected to work with U.S. allies to form an alliance against China, making him an even tougher opponent than Trump for China and Chinese President Xi Jinping (習近平), according to Su.
Although the Trump administration imposed harsh sanctions on China, the lack of mutual trust between the U.S. and its allies provided China with plenty of room to maneuver, Su noted.
In comparison, Biden could strike a united front with allies against China, posing a stiffer challenge to Beijing, Su said.
Asked whether Biden's win will benefit Taiwan, Liu and Su said only that the country must strengthen its industrial capability, build an independent supply chain and accelerate technology innovation to remain relevant in international trade and global markets.