Taiwan's first round-island cruise liner docks in Kaohsiung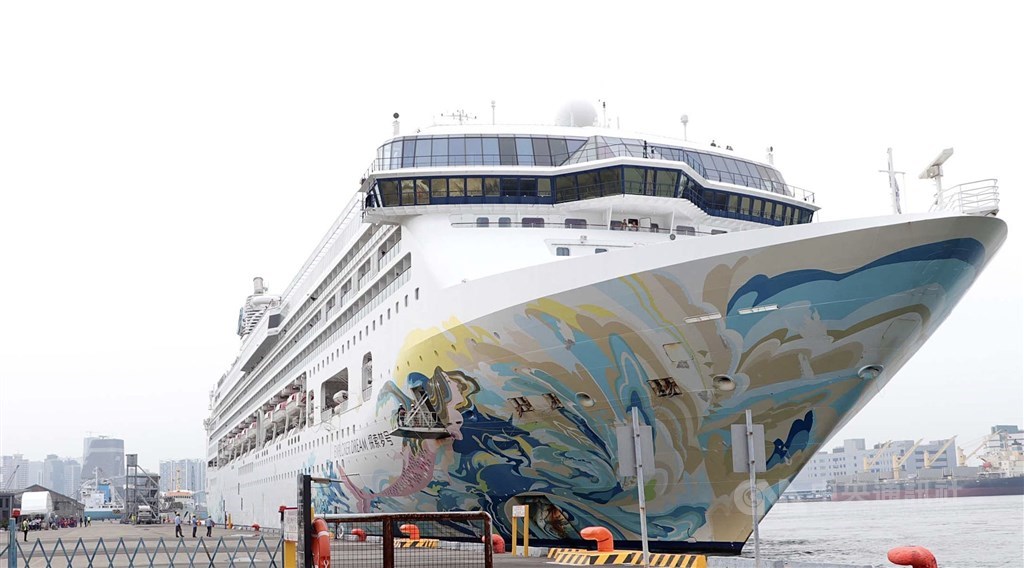 Taipei, Oct. 23 (CNA) Taiwan's first round-island cruise liner docked in Kaohsiung on Friday on a four-day trip launched as part of the tourism sector's efforts to boost domestic travel amid the COVID-19 pandemic.
The "Explorer Dream" under Genting Cruise Lines embarked the previous day from Keelung Port in northern Taiwan, taking around 1,200 passengers to Kaohsiung in the south and Hualien in the east.
The trip is among the latest packages from the company to operate domestic cruise tourism in Taiwan due to the pandemic, the first taking the form of island-hopping itineraries out of Keelung to islands such as Penghu, Matsu and Kinmen from July.
The new round-island cruise was provided in response to the strong market response to the island-hopping tours, the company said, adding that the campaign will last until the end of November.
Passengers can choose from 1- to 5-night itineraries from Keelung to destinations such as Anping in Tainan, Penghu, Kaohsiung and Hualien, as well as sightseeing cruises to view the "Milky Sea" that surrounds Guishan Island off Yilan and the Keelung Islet, it said.
The maiden cruise was well-received, the company said, adding that 80 percent of the tickets were sold. The ship, which has a capacity of 3,630 passengers, is keeping numbers down to practice disease-control measures such as social distancing.
Kaohsiung Mayor Chen Chi-mai (陳其邁), who welcomed the visitors at Kaohsiung Port on Friday, said he hopes more cruise liners will dock at Kaohsiung, as consumer power for such tourists is estimated at US$100 per person per day.
The cost for the different cruise travel packages is NT$8,900 (US$309) and upward per passenger, tour operators said.