Taobao Taiwan to pull out from local market at end of 2020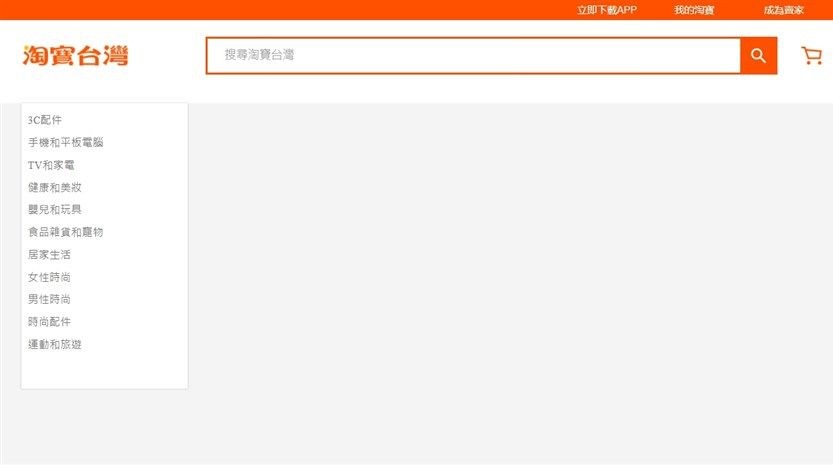 Taipei, Oct. 15 (CNA) E-commerce site Taobao Taiwan on Thursday announced that it will pull out from the Taiwan market at the end of this year, two months after being deemed by local authorities to in effect be controlled by a Chinese entity, even though it is registered in the United Kingdom.
In a statement, Taobao Taiwan said it made the "tough decision" to leave Taiwan, effective Jan. 1, 2021, due to "market uncertainties" and is currently in talks with its employees to present a layoff scheme.
It will also help sellers on its site to complete their accepted deals to protect their rights and that of the buyers, it said.
At 11 a.m. Thursday, Taobao Taiwan had already closed down several of its site's major functions, including placing new orders, in preparation for the impeding closure of the site, it added. The site was first launched in September 2019.
The e-commerce site's decision to leave Taiwan was made after the Investment Commission under the Ministry of Economic Affairs on Aug. 24 declared the operator of the site a Chinese investment and ordered the company to rectify the issue within six months.
The operator, U.K.-registered Claddagh Venture Investment, was also fined NT$410,000 (US$14,275) for breaching Taiwanese law regarding Chinese investment.
Under Taiwanese law, any company is deemed to have Chinese investment if over 30 percent of its shares are held by a Chinese entity or if it is in effect controlled by a Chinese entity.
In its investigation, the commission found that Chinese e-commerce giant the Alibaba Group, which operates the Taobao e-commerce site in China, held 28.77 percent of Claddagh's shares, which is under the 30 percent limit set by Taiwanese law.
But the commission still found the company to be a Chinese investment because it is effectively controlled by Alibaba, based on a number of factors.
According to its findings, the commission said Claddagh is unable to hold shareholder meetings or board meetings without the consent of Alibaba because of the stake held by Alibaba. Also, Claddagh relies heavily on Alibaba to run Taobao Taiwan.
Meanwhile, the terms of use agreement and privacy policy to which Taobao Taiwan users have to agree links to Alibaba's agreements for global users of Taobao, which grants Alibaba access to the information of Taobao Taiwan's users, and thus poses a security threat, it added.
Asked to comment on Taobao Taiwan's decision to leave Taiwan, Vice Economics Minister Lin Chuan-neng (林全能) said Thursday that the e-commerce site has violated related Taiwanese laws concerning Chinese investment and the commission's decision to levy punishment against Claddagh Venture Investment was done in accordance with upholding regulations.
Cabinet spokesman Ting Yi-ming (丁怡銘), meanwhile, said that Taiwan will not allow Chinese companies to use indirect methods to bypass rules to operate in Taiwan's market and has been ramping up actions to investigate those it suspects of operating in the country indirectly.
(By Jeffery Wu, Yu Hsiang and Joseph Yeh)
Enditem/J