Taiwan shares end higher led by semiconductor stocks; gains capped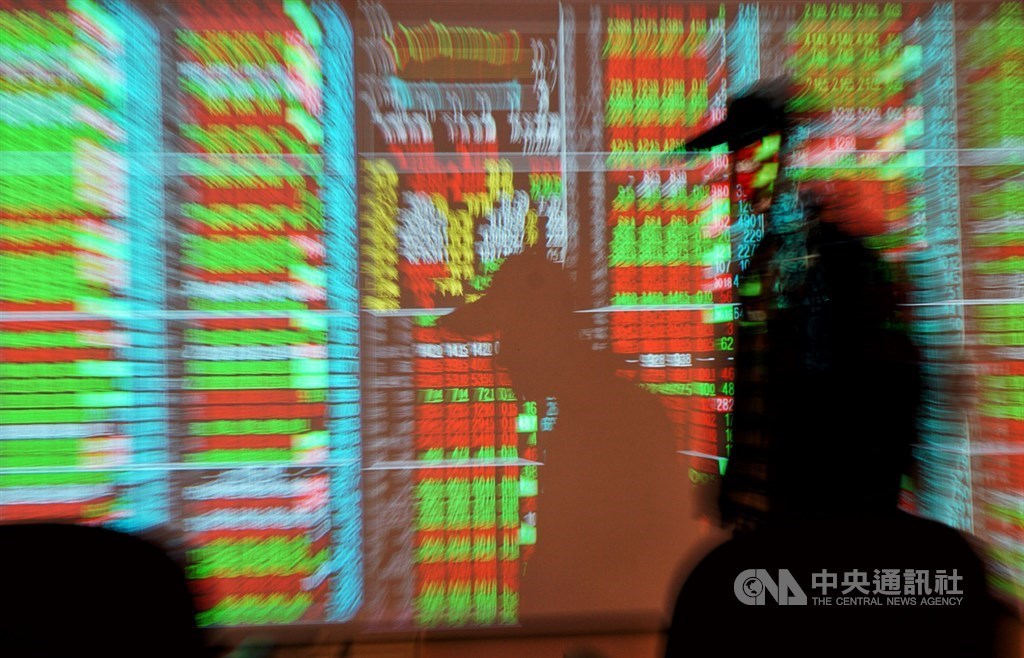 Taipei, July 8 (CNA) Shares in Taiwan moved higher Wednesday as foreign funds continued to flow into the country, sparking rotational buying on the local main board throughout the session, dealers said.
Investors sitting on large cash reserves scrambled to pick up tech stocks, in particular in the semiconductor sector, and buying also spread to select old economy stocks which own large property assets, they said.
The weighted index on the Taiwan Stock Exchange (TWSE), or the Taiex, closed up 77.22 points, or 0.64 percent, at 12,170.19, after moving between 12,083.84 and 12,190.27, on turnover of NT$237.42 billion (US$8.06 billion).
The market opened down 6.84 points on follow-through selling from a session earlier, when the Taiex ended down 0.20 percent, but soon regained its footing after buying in the bellwether electronics sector emerged as investors left behind a 1.51 percent plunge on the Dow Jones Industrial Average overnight, dealers said.
With buying rotating to so-called property asset concept stocks, the Taiex rose further but after the index moved closer to the 12,200 point mark, some investors locked in their earlier gains, limiting the upturn by the end of the session, dealers added.
"Wall Street's fall reflected worries over the economic impact from COVID-19, but in Taiwan the market was still moved by ample liquidity on continued fund inflows," Concord Securities analyst Kerry Huang said. "A stronger Taiwan dollar against the U.S. dollar was evidence of such fund inflows."
Huang said rising fund levels prompted many investors to shop in the market so buying rotated to different segments every session.
"Today, semiconductor stocks, in particular integrated circuit designers, enjoyed large interest, led by smartphone IC design heavyweight MediaTek Inc.," Huang said.
MediaTek rose 6.96 percent to close at NT$661.00, coming off an earlier high of NT$674.00, as many investors hope the company will secure large orders from Chinese smartphone vendor Huawei Technologies Inc., Huang said. "But, the stock could see stiff technical resistance ahead of NT$700," he said.
MediaTek buying spread to other IC designers with touchscreen controller designer ELAN Microelectronics Corp. up 10 percent to close at NT$144.00, and display driver IC designer Novatek Microelectronics Corp. up 1.13 percent to end at NT$268.00.
Also in the tech sector, contract chipmaker Taiwan Semiconductor Manufacturing Co. (TSMC), the most heavily weighted stock on the local market, rose 0.74 percent to close at NT$341.00, while iPhone assembler Hon Hai Precision Industry Co. ended unchanged at NT$87.00.
Bucking the upturn on the broader market, smartphone camera lens supplier Largan Precision Co. fell 1.14 percent to close at NT$4,355.00, off a high of NT$4,410.00.
"Investors turned cautious about Largan ahead of an investor conference scheduled to start Thursday as they have been anxious to have the company's second quarter guidance," Huang said.
Companies with large property assets attracted buying with tire brand Federal Corp. up 7.18 percent to close at NT$52.00, and Shihlin Paper Corp. up 9.57 percent to end at NT$87.60, he added.
In the mixed financial sector, E. Sun Financial Holding Co. rose 0.53 percent to close at NT$28.45, while CTBC Financial Holding Co. lost 0.24 percent to close at NT$21.15.
"High liquidity is expected to drive the local equity market higher but I am afraid the market has been overvalued, paving a path for a technical pullback," Huang said.
Despite gains on the Taiex, foreign institutional investors sold a net NT$5.47 billion worth of shares on the main board Wednesday.