Taiwanese firms pledge to boost domestic investment: economists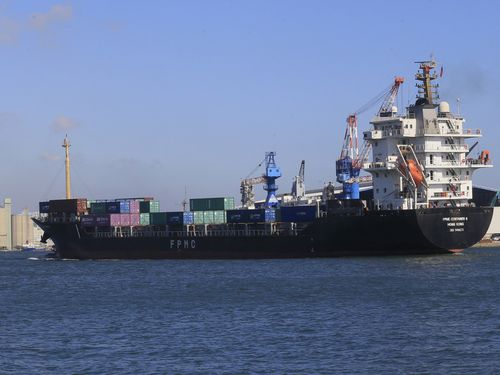 Taipei, June 4 (CNA) An increase in Taiwanese companies operating overseas that have pledged to invest in Taiwan amid escalating trade tension between the United States and China is expected to boost domestic investment to offset the impact of weakening global demand, local economists said Monday.
Kamhon Kan (簡錦漢), head of the Institute of Economics at Academia Sinica, Taiwan's highest academic research institute, said he is confident that the pledged investment plans will be realized and will facilitate local economic growth.
Kan said their investments are expected to enter the local property market for buying land for factories or production equipment for future operations, which is expected to lead other sectors in the local economy to invest to meet rising demand from returning Taiwanese firms.
The comments came after the Ministry of Economic Affairs (MOEA) reported last week that a total of 66 Taiwanese firms have promised to invest more than NT$330 billion (US$10.49 billion) so far this year under a government incentive program.
The pledges are expected to create 31,300 new jobs in the local market, the MOEA said.
The ministry launched the incentive program in January to encourage Taiwanese companies that have shifted their operations overseas in recent decades, especially to China, to invest more in Taiwan at a time of increasing trade friction between Washington and Beijing.
The trade dispute could seriously hurt Taiwanese firms manufacturing in China, because the products they export to the U.S. will face higher tariffs.
The incentives include giving companies easier access to bank loans and a simplified process for recruiting migrant workers, as well as other services tailored to their needs.
Kan's expectations were in line with expectations of the Directorate General of Budget, Accounting and Statistics, which raised its forecast in May for Taiwan's real capital formation growth for this year by 0.39 percentage points from an earlier estimate made in February, to 5.39 percent, citing more returning Taiwanese firms' investments.
Shikuan Chen (陳思寬), president of the Chung-Hua Institution for Economic Research, said it is not clear how much money will be invested into the local market from the pledged investments, but added that even such firms seeking loans instead of using only their own funds to finance their projects will be helpful for Taiwan to consume its large amount of idle money.
Chen said that as long as the companies promising to come back realize their investment plans, Taiwan is expected to speed up the pace of upgrading its industries. However, she said it will still take time to achieve industrial transformation.
Last month, Minister of Economic Affairs Shen Jong-chin (沈榮津) said the total investment pledged could hit NT$550-600 billion in 2019, surpassing a government goal of attracting NT$500 billion in investment from overseas Taiwanese firms for the year.
However, actual investment this year is estimated at only NT$160-NT$170 billion, Shen admitted.
Vice economics minister Lin Chuan-neng (林全能) urged Taiwanese firms to remain cautious about the ongoing trade war between Washington and Beijing for the moment and to map out effective strategies to take on a possible further escalation in the trade dispute.
Lin said the trade war is comprised of two parts: one is an increase in tariffs by both sides and the other is a business ban imposed by Washington targeting Chinese tech firms, in particular telecom equipment supplier Huawei Technologies.
He encouraged local enterprises to exchange views about the fast- changing market conditions to face the challenges arising from the unfavorable situation.