TSMC posts second highest ever monthly sales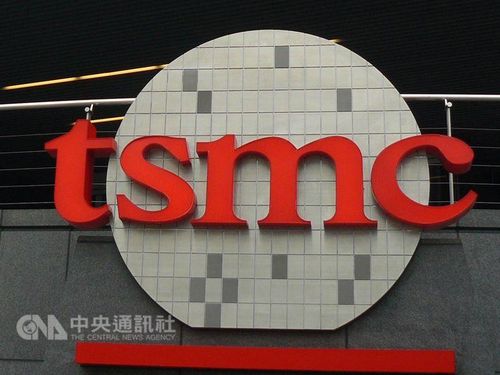 Taipei, Nov. 9 (CNA) Taiwan Semiconductor Manufacturing Co. (TSMC), the world's largest contract chipmaker, posted its second highest ever monthly sales in October, data released by TSMC showed Friday.
Market analysts said the strong showing in October was largely a product of solid demand for chips made by TSMC's sophisticated 7 nanometer process, the latest technical advance the chipmaker has launched into commercial production, which carry a higher price tag.
In a statement, TSMC said its consolidated sales for October totaled NT$101.55 billion (US$3.30 billion), up 7 percent from the previous month and up 7.4 percent from a year earlier. That figure was only slightly lower than the monthly record of NT$103.70 billion in March.
In the first 10 months of this year, TSMC's consolidated sales totaled NT$843.25 billion, up 6.2 percent from a year earlier.
Analysts said the increase in TSMC's sales figures echo the chipmaker's earlier forecast that solid demand for high-end smartphones would boost shipments of chips made using the 7nm process, which went into mass production in the first half of this year.
Analysts said as TSMC is the sole supplier of processors for the latest iPhones, unveiled in September, Apple Inc's orders have driven the chipmaker's 7nm process shipments.
In addition, China-based HiSilicon Technologies Co., owned by smartphone vendor Huawei Technologies Co., also placed large orders for TSMC's 7nm process chips as the Chinese smartphone brand unveiled new models.
At an investor conference in October, TSMC said it expects 7nm technology to account for more than 20 percent of the company's total sales in the fourth quarter, up from 11 percent in the third quarter.
For 2018, the 7nm process is expected to make up about 10 percent of TSMC's total sales, the company said. It added that figure will top 20 percent in 2019 on the back of increasing demand from smartphones, automotive electronics, the Internet of Things and high performance computing device suppliers.
TSMC has also forecast that consolidated sales for the fourth quarter will range from US$9.35-US$9.45 billion, up about 10 percent from the third quarter.
Based on that estimate, TSMC's monthly sales are expected to hit an average of NT$93.2-NT$94.8 billion in November and December.