Gogoro expected to be Taiwan's first unicorn startup: official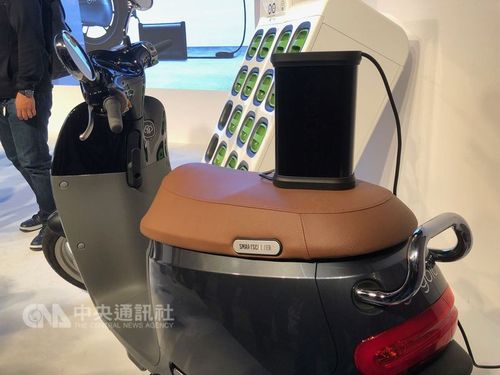 Taipei, May 29 (CNA) Gogoro Inc., a Taiwan-based electric scooter company, is likely to become Taiwan's first unicorn startup and expand its operations into overseas markets, National Development Council (NDC) deputy chief Chiou Jiunn-rong (邱俊榮) said Tuesday.
A unicorn is a privately owned startup that has usually been in business for fewer than 10 years but has an estimated market value of over US$1 billion.
Earlier this year, the government launched a plan to improve the investment environment for Taiwanese startups and promised to help incubate the first unicorn business in two years and at least three others in the next six years.
Taiwan has about four companies with the potential to become unicorn startups, and Gogoro, which was founded in 2011, will likely be the first to hit the target in the country, Chiou said.
Expressing optimism about the future prospects of Gogoro, Chiou said the company not only makes electric scooters but also battery switches and charging devices.
The operating model being developed by the company is in line with the "product plus service," or "product plus system" formula promoted by the government and if the model can be successfully developed, it should be able to expand its operations into Southeast Asian markets, Chiou said.
The government is currently promoting its startup plan, which includes such measures as furnishing capital for startups in their early stages, helping startups to adapt to the changing regulatory environment, providing multiple channels for them to gain a market presence, and assisting them in expanding overseas, Chiou said.
The plan is aimed at nurturing all startups, including unicorns, Chiou added.