Taichung tipped as Hon Hai electric car development base: chairman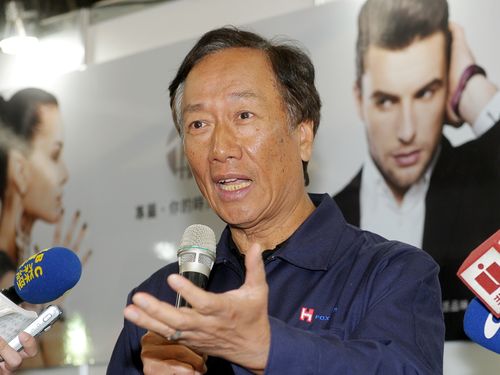 Taipei, Feb. 14 (CNA) The chairman of Hon Hai Precision Industry Co., the world's largest contract electronics maker, said Friday that if Hon Hai decides to produce electric vehicles, it will do so based in the central Taiwan municipality of Taichung.
Describing Taichung as Hon Hai's "automation intelligence" base, Terry Gou said the city has a chance to become his company's headquarters for the production of electric vehicles.
Gou made the revelation at a formal post-Lunar New Year holiday back-to-work ceremony at Hon Hai's company headquarters in Tucheng, in northern Taiwan's New Taipei.
A Hon Hai affiliate, Innolux Corp., has been selling flat panels to Tesla Motors, Inc., an American company that designs, manufactures and sells electric cars, for as long as five years, Gou said, adding that he believes electric vehicles are the wave of the future and a direction for the company's development.
He predicted that there will be various kinds of electric cars developed in the future.
And Hon Hai, which owns a share of the Taiwanese cell maker UER Technology Corp, already has technology in the production of precision molds, aluminum stamping and glass processing, he went on.
In the future, Hon Hai will also gradually begin producing central control systems and cell modules for automobiles, Gou said.
However, he said he has not yet talked with any automobile makers about whether or not to set up a production line in Taiwan, and revealed that he will first try to seek vertical integration cooperation with car producers in the United States.
"So far we have not yet talked with any specific clients about where to produce (cars)," he said.
However, if they open an electric car production line in Taiwan, it will be situated in Taichung, which he said has a broad hinterland and a harbor.
He disclosed that a more certain plan on the matter will likely be available by this time next year.
(By Jalen Chung and Elizabeth Hsu) ENDITEM/J