ASIAN GAMES
/
Taiwan takes stunning gymnastics bronze at Asian Games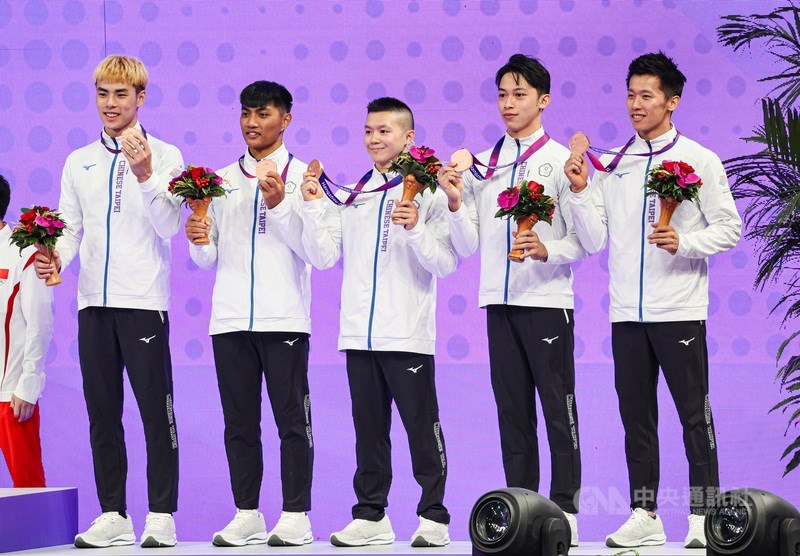 Taipei, Sept. 24 (CNA) Down to its final rotation in the men's team event at the Hangzhou Asian Games on Sunday, Taiwan's gymnastics team seemed poised to finish out of the medals behind Souh Korea, as it had at the previous games in 2018.
Taiwan needed to beat the Koreans, who had posted their scores earlier in the day, by 3.1 points in the pommel horse, a tall order even with the Olympic silver medalist in the event, Lee Chih-kai (李智凱), on their side.
Yet they did it.
On a day when only six gymnasts hit scores of 15 or higher on any of the six different apparatuses, Shiao Yu-jan (蕭佑然) and Lee nailed their pommel horse routines -- Taiwan's final two routines of the day -- for scores of 15.000 and 15.066 to clip the Koreans for bronze by a mere 0.265 points.
Seemingly unaware of how they were positioned, the Taiwanese gymnasts erupted in joy when they realized that Lee's score had vaulted them past the Koreans, yelling "we beat Korea!"
The medal was Taiwan's first ever in an Asian Games gymnastics team event, and it was the first time a medal had gone to a country other than China, Japan and South Korea in the men's team event since North Korea took bronze in 1982.
"Taiwan's gymnastics team has repeatedly rewritten history. Today, it was third in the team event at the Hangzhou Asian Games," team coach Lin Yu-hsin (林育信) wrote on Facebook.
China took gold and Japan silver in the team event that takes the three best scores of each team's gymnasts on six different apparatuses to determine the winner.
Taiwan posted its score Sunday afternoon and had to wait for the final round of teams to compete Sunday night, but as expected, Uzbekistan, Kazakhstan and Thailand all fell well short of Taiwan's point target of 244.760, confirming its third-place finish.
Related News
Sept. 29: Taiwan wins first ever medal in women's gynastics at Asian Games
Sept. 28: Taiwan's pommel horse 'prince' Lee Chih-kai wins 2nd Asian Games gold
Aug. 5: Taiwan's Lee wins 3rd successive pommel horse gold, Hsiao grabs bronze at Universiade
June 3: Taiwan gymnasts grab gold and silver in team event in Singapore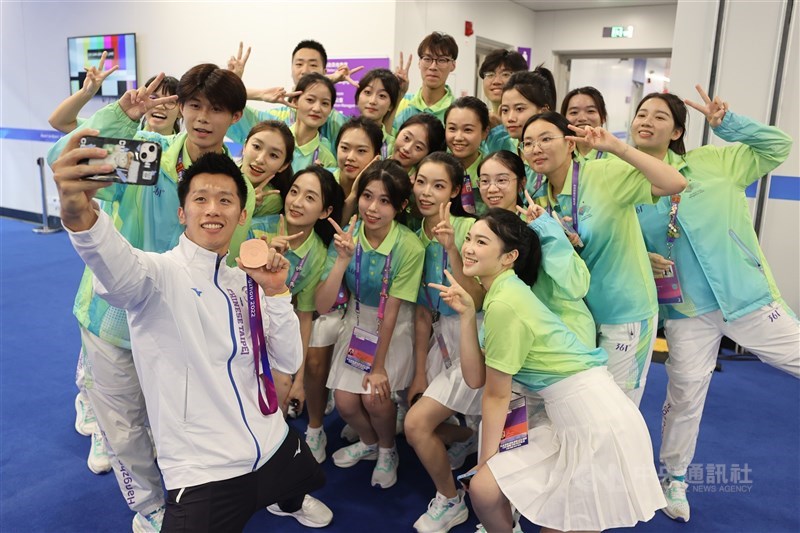 View All