P. LEAGUE+ & T1 LEAGUE
/
Taiwan college basketball champions trounce pro club Taipei Mars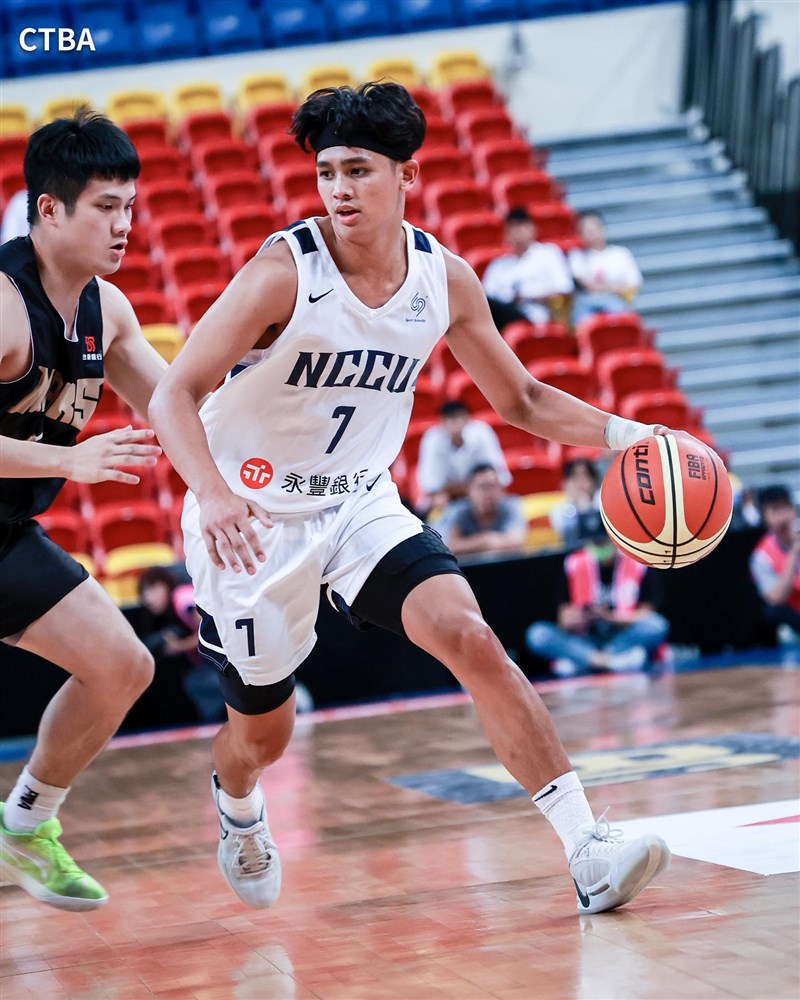 Taipei, Sept. 21 (CNA) Taiwan's college powerhouse National Chengchi University (NCCU) appears poised to win a fourth straight University Basketball Association title in the 2023-24 season after the team defeated the professional T1 LEAGUE's Taipei Taishin Mars 98-70 on Wednesday.
The NCCU Griffins entered the 2023 Interleague Play game 2-0 up and broke Taipei Mars' three-game winning streak with six players tallying double-digit points, leaving them the only undefeated team in the tourney that is played at the Taipei Heping Basketball Gymnasium.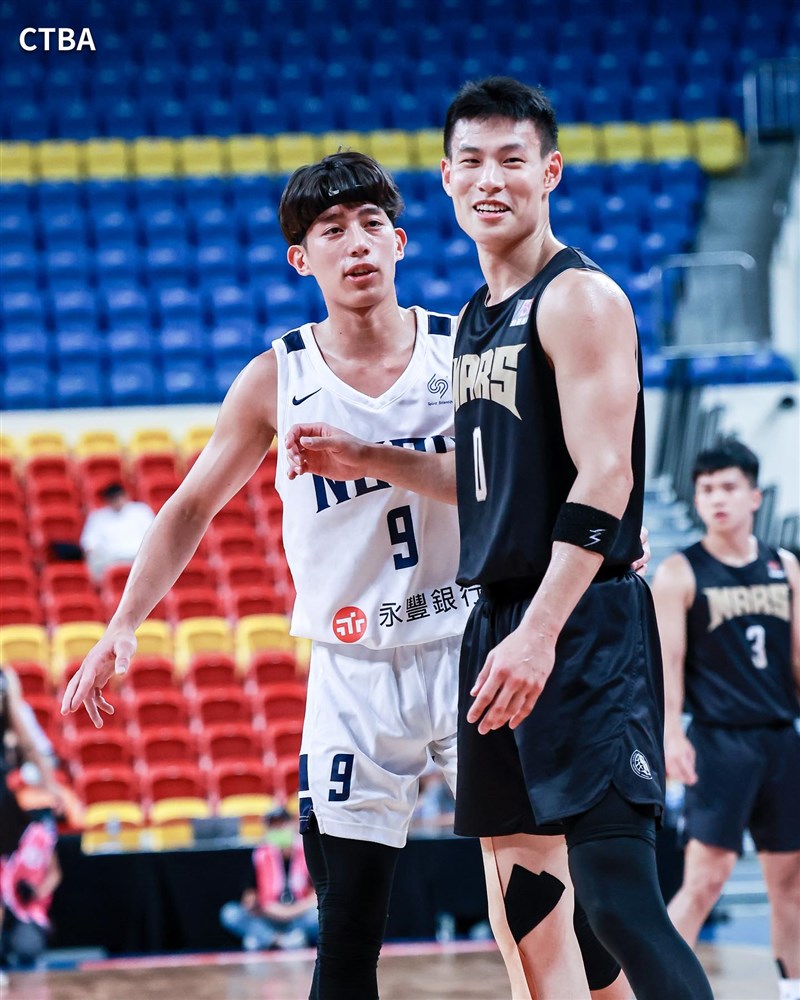 Chuang Chao-sheng (莊朝聖) led the Griffins' scoresheet with 20 points, including 15 in the last quarter. But the junior guard said he was more content with his defensive game.
"I'm satisfied with my performance, mainly because I succeeded in the task given to me by the coaches and managed to lock down the opponents' main offensive player," the 20-year-old said.
Before Wednesday, Taipei Mars star Lin Ping-sheng (林秉聖) was averaging a team-high 21.7 points per game but only managed eight points against the Griffins due to the "Box and 1" defensive strategy he was forced to confront.
After the game, Lin said the Taipei Mars will face similar challenges in the upcoming season, so he will try to improve.
Embarrassing as the result could appear for the pro team, it should be noted that Taipei Mars did not send out any imported players, but that the Griffins sent out two Senegalese players -- Boubacar Mboup and Mouhamed Lamine Mbaye.
In addition to scoring 16 points each, the two combined for 22 rebounds, which helped the Griffins outrebound Taipei Mars 53-33.
Taipei Mars head coach Brian Adams, who worked as an assistant coach in the NBA for a few years, praised the college players for showing great potential.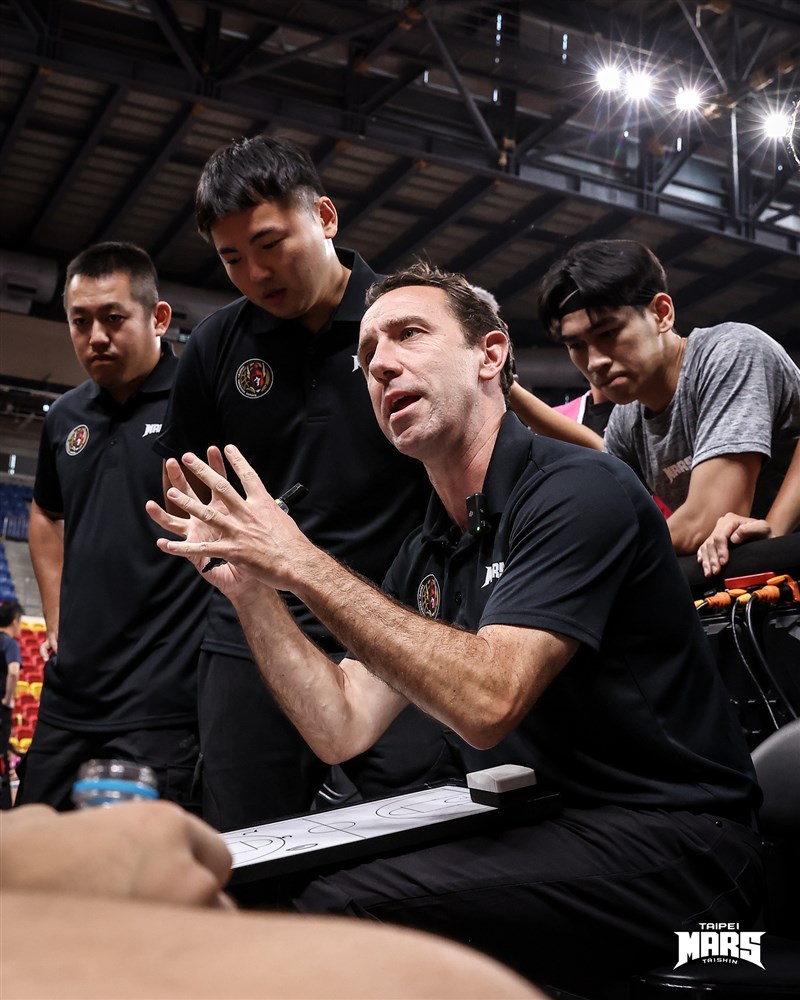 Referring to the game as a "Welcome to Taiwan" moment for him, Adams said the Griffins were the better-prepared team, but that Taipei Mars had only practiced together 15 times.
The Taipei Mars did not officially announce that Adams would be head coach until Sept. 14, whereas the Griffins, which secured their third consecutive UBA championship in late March, have competed in multiple tournaments in Taiwan and abroad this summer.
In mid-August, the Griffins were crowned champions of the World University Basketball Series in Tokyo, after they defeated United States Division I school Radford University 79-75 in the semifinals.
The American team, however, was missing its two top scorers.
Griffins captain Mbaye was named that tourney's MVP.
So far in the interleague tournament, the Griffins have defeated the semiprofessional club Bank of Taiwan, an amateur joint-team organized by the P.LEAGUE+'s Taoyuan Pauian Pilots and Formosa Dreamers, and Taipei Mars, by an average of 27 points.
The Griffins will square off against the semiprofessional Taiwan Beer at 7 p.m. Thursday.
Related News
Sept. 19: Jeremy Lin eyes EASL, P.LEAGUE+ titles with New Taipei Kings
View All