Taiwanese Sk8er girl, age 11, to represent Taiwan at Asian Games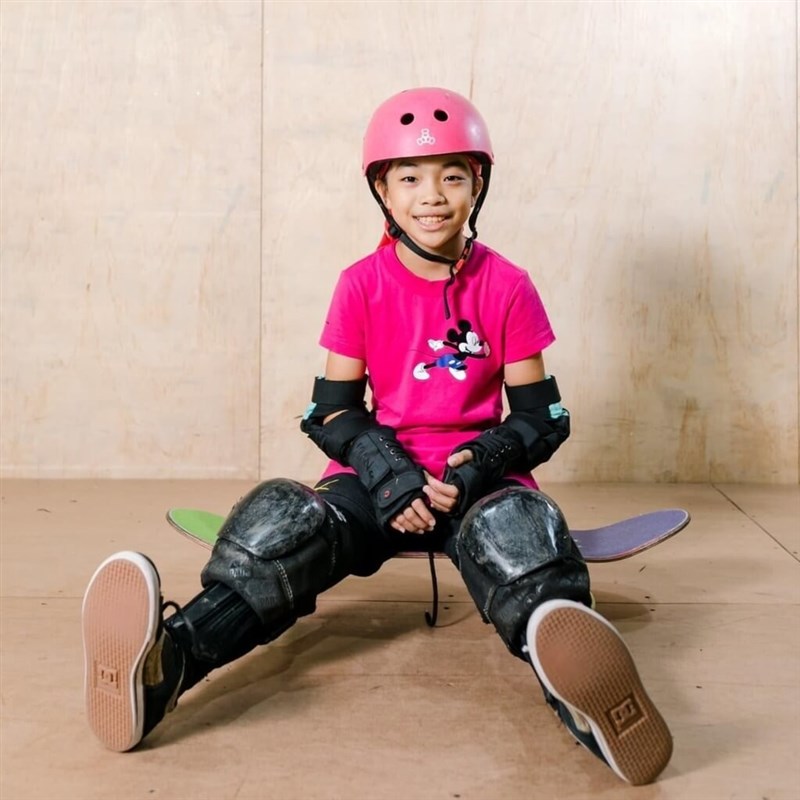 Taipei, Sept. 9 (CNA) Debuting at the "Grind for Life Series at Tampa Bowl Womens" event on Dec. 2, 2022, young Taiwanese skateboarder Lin Yi-fan (林逸凡) made her first splash on the international skateboarding scene as one of the youngest competitors at only 10 years of age.
On Dec. 3, Lin took third place in the event to cement herself as one of Taiwan's youngest and most talented park skateboarders.
Lin subsequently placed 33rd and 37th at the "World Championships Sharjah UAE Womens Open Qualifiers Park" and the "World Skateboarding Tour San Juan Argentina Park Womens Qualifiers," respectively, to gain more standing and experience, improving her chances of potentially representing Taiwan at the Paris 2024 Summer Olympics.
After turning 11 in August this year, Lin is currently placed 1,210th in the global park skateboarding rankings and has been confirmed as the youngest member of the Chinese Taipei delegation to Hangzhou, China, for the 19th Asian Games scheduled between Sept. 23 and Oct. 8.
A family event
Many have asked how Lin started skateboarding in the first place.
The young Taiwanese skateboard rider's first foray sliding on the rails involved her entire family.
Speaking with CNA, Lin's mother, Yang Min-fang (楊旻芳), revealed that the active family got interested in skateboarding during a family exercise day in one of Taiwan's riverside parks.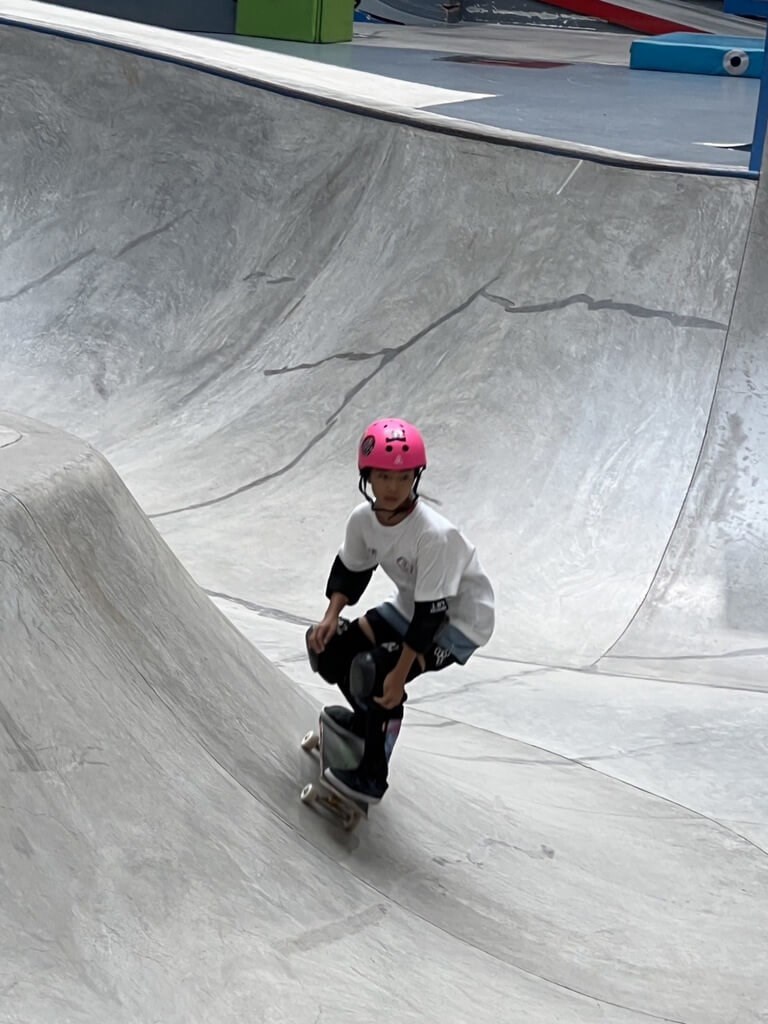 "We saw people riding skateboards and then bought some to play with," Yang said. "I was the first one to quit after I got hurt while the other three signed up with coaches to teach them. As the lessons got more technical, dad took on more of an assisting role. With our oldest more interested in his studies than sports, Yi-fan was the last of us to keep at it."
With Lin showing more and more talent on the skateboard, her father, engineer Lin Chien-nan (林建男) and other fathers of skateboarding prodigies decided to invest in the construction of a skatepark to help up-and-coming riders train.
"On the development of skateboarding, Taiwan doesn't yet have a proper venue," Lin Chien-nan said. "I hope that within my capabilities, I have been able to help improve Taiwan's skateboarding scene."
After millions in investments to build the venue, Starting Point Skatepark officially opened its doors two years ago in Taoyuan's Longtan District. It also started offering training to individuals like Lin Yi-fan, as well as other skateboarding prodigies and casual skateboard enthusiasts.
Although the skatepark cost an arm and a leg to build, Lin Chien-nan stressed that the investment does not mean his daughter absolutely has to skateboard, adding that he told her to pursue her dreams and feel free to do other things when she wants to.
A talent meant-to-be
The young Taiwanese skater wunderkind's knack for her craft is rooted in her natural athletic prowess.
Lin was already spending time on a trampoline for gymnastics and swimming before she started skateboarding.
While the physique and body coordination she picked up from gymnastics helped her transition into skateboarding with ease, Lin herself said the first obstacle to overcome before getting on a skateboard is to conquer one's fear of getting hurt, adding that learning how to fall is important when it comes to protecting oneself.
Yang also said that on top of Lin's own athletic aptitude, her daughter is naturally an active person who is also unrelenting and a daredevil.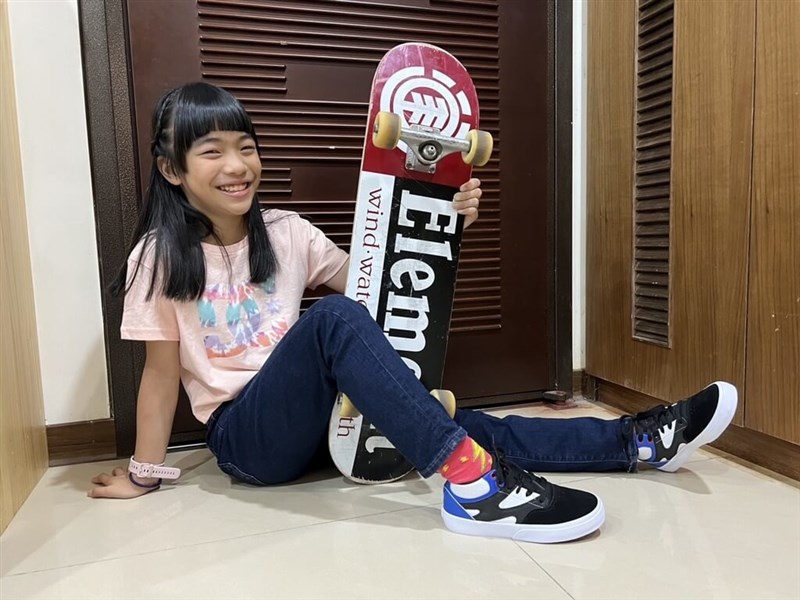 With competitions taking Lin abroad for long durations at a time, Yang has since left her job as a teacher to accompany her daughter in pursuit of higher achievements and accolades.
"Yi-fan's life is now completely different from peers her age," Yang said. "Training in different countries abroad with her has also changed my life, and I hope she can go on to make the country proud."
On her upcoming trip to Hangzhou, Lin said "I am not afraid of going to the Asian Games, since I've already been head to head with contestants from other countries. I hope to finish in the top three."