Lo Chia-ling loses in final at Belgian Taekwondo Open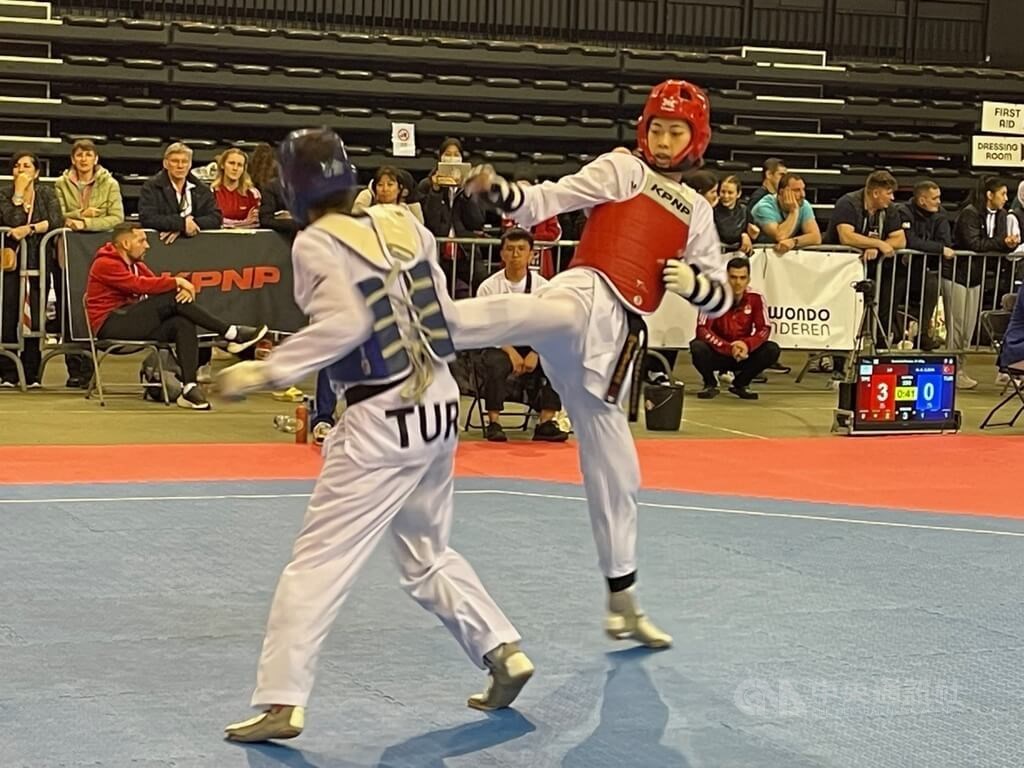 Belgium, March 18 (CNA) Taiwanese Olympic taekwondo medalist Lo Chia-ling (羅嘉翎) confessed she wanted nothing more than to tuck into a big meal after winning a silver medal Saturday at the Belgian Open, the last leg of her three-country month-long overseas journey.
After finishing the G1-level Dutch Open with a bronze on March 11, the 21-year-old Lo continued to shine at the tournament in Lommel, Belgium.
Coming into the event as the fourth seed, Lo kicked her way to the final on a run of four straight wins, including upsetting Turkish top-seeded Hatice Kübra İlgün in the semifinals, before she lost to Luana Marton from Hungary in the final.
"I think I was not in a good condition overall today. There were many moves I could have done, but didn't, so it was a shame," Lo told CNA, saying that her mindset was to blame rather than a lack of energy.
Finally able to return to Taiwan, Lo said she looks forward to having a big meal.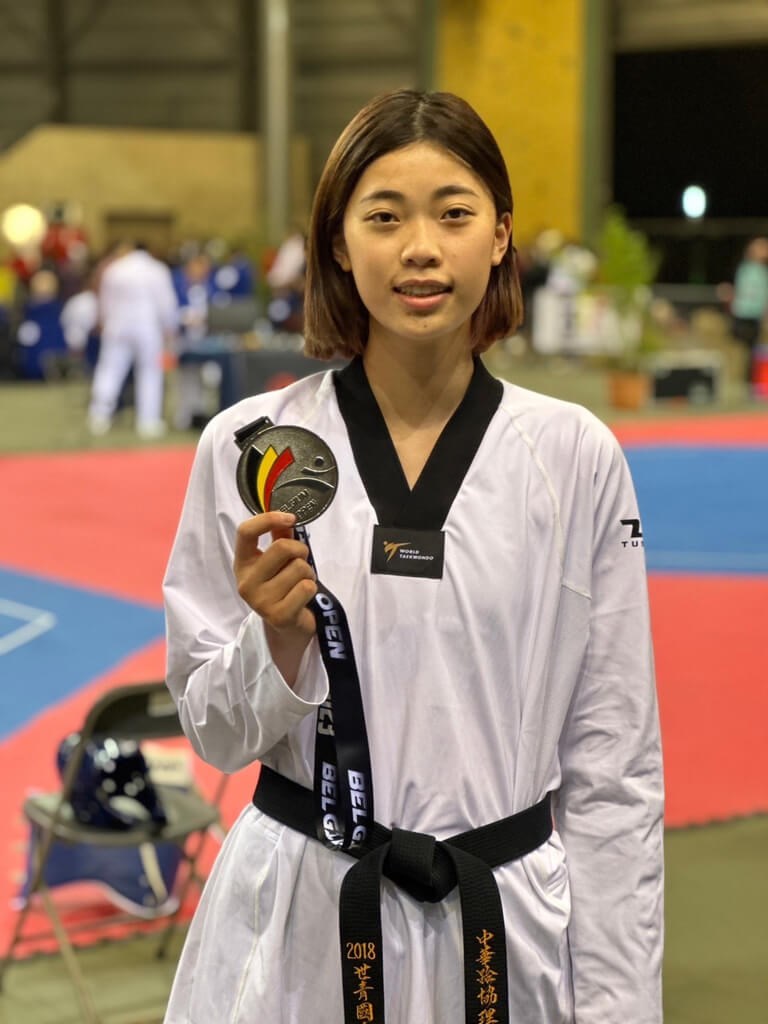 The tourney was a tough one for Lo, who had not fully recovered from illness and was still struggling with weight control issues and adjusting to the new rules, Lo's coach Liu Tsung-ta (劉聰達) explained.
World Taekwondo changed the rules to allow pushing last June, and Lo, standing six feet tall, had a hard time adjusting. The new rule means she has had to get stronger to deal with more body contact, but that also makes it easier to put on weight while struggling to stay at or below 57 kg to stay in the same category.
Being forced to compete in a different weight-category would involve sacrificing all the points she has accumulated and starting from scratch, Liu said, adding that he appreciates how hard it will be for Lo to control her weight over 10 tourneys in the second half of the year.
Lo, the winner of a bronze medal at the Tokyo Olympics women's 57 kilograms event, was disqualified from the U.S. Open Taekwondo Championships in early March for being overweight by 0.1 kg.
In a Facebook post, Lo apologized to her coach and the team for not working hard enough, writing: "I will keep this 0.1-kg lesson in my mind for a lifetime."
Taiwanese taekwondo athletes Chuang Hsin-hsuan (莊昕璇) and Liang Hsing-cheng (梁興誠) competed in the women's 62 kg and men's 63kg, respectively, but both were knocked out in the first round.