WBC
/
Taiwan's WBC hopes crushed by Cuba (update)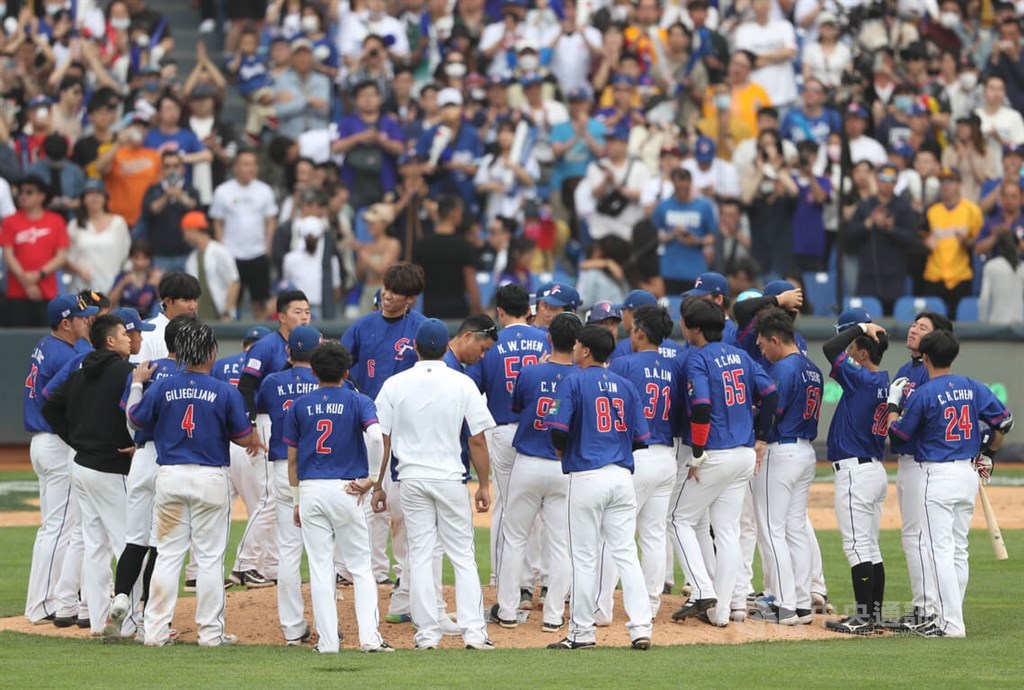 *Updated with Yu Chang's remarks
Taipei, March 12 (CNA) It was a tough ask. Coming off an emotional win over the Netherlands less than 14 hours earlier, Taiwan's World Baseball Classic (WBC) team needed to defeat well-rested Cuba on Sunday in what was essentially an elimination game for both teams.
In fact, it was too much to ask.
Whether it was the lack of rest ahead of the noon start, being drained emotionally after two pulsating wins the previous two nights, or simply Taiwan's pitching staff getting exposed again, Taiwan lost to the Cubans 7-1, eliminating them from the tournament.
Taiwan's lineup fizzled, finishing with only four hits and 12 strikeouts Sunday after scoring 19 runs on 27 hits, including three homers, against Italy and the Netherlands on Friday and Saturday night.
In contrast, Cuba pounded out 13 hits, including two homers, after having had the day off Saturday.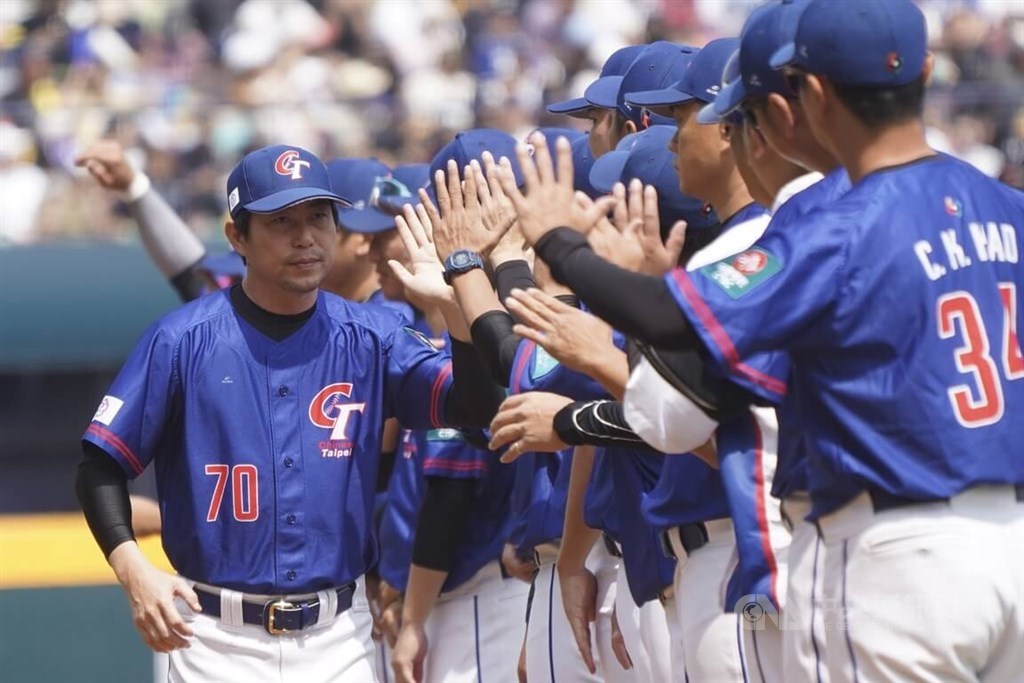 Manager Lin Yueh-ping (林岳平) admitted after the game that the schedule had worn down the players.
"Many players had some issues after finishing last night's game. So it was tough," Lin said, without going into detail.
"This was our third consecutive game, so it wasn't just the short break from a late night game to a noon game today. The three straight games took a toll on us."
Though Sunday's offensive performance was a disappointment, it was probably Taiwan's pitching that ultimately prevented the team from advancing, which Lin acknowledged.
Describing the team's overall WBC showing as a "great performance," Lin said, "People used to doubt our offense, but after four games, it is clear that it's the pitching we need to work on. We need to do that in our pro league."
In four WBC games, Taiwan, playing under the name Chinese Taipei, allowed 31 runs (nearly 8 per game), and its starters pitched a total of only nine innings and gave up 10 earned runs on 16 hits.
Taiwan ended with a 2-2 record in Pool A, tied with Cuba and Panama (pending a later game between Italy and Pool A leader the Netherlands), a respectable showing for a team that many thought would struggle to win even a game.
But it was not good enough to secure one of the two top spots in Pool A and a trip to Tokyo for the WBC quarterfinals because of the key tiebreaker -- runs allowed -- that favored Cuba. Taiwan allowed the most runs of any team in the group.
The elimination hit several players hard, including Yu Chang (張育成), who has played in the United States major leagues since 2019, most recently for the Boston Red Sox.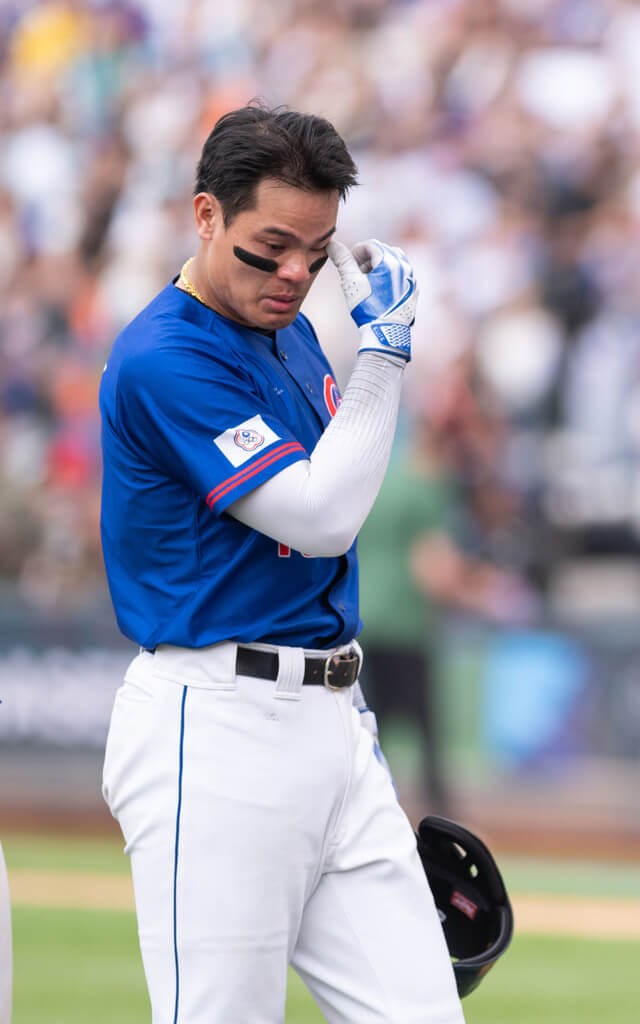 Chang cried repeatedly after the defeat and initially begged off from talking to the media because he was too emotional. He later gathered himself and shared his disappointment.
"We didn't achieve our stated goal, and it's too bad. But that's a part of baseball, and we have to accept it," he said.
Chang endeared himself to the fans after hitting dramatic homers in Taiwan's two wins and wearing his emotions on his sleeve after nearly refusing to play in the WBC prior to the tournament.
He was Taiwan's top slugger during the four Pool A games, with a .438 batting average, a 1.438 OPS, and two homers and eight RBIs.
In a Facebook post after the game, he said: "Every member of Team Chinese Taipei, including players and staff members, are all heroes."
In Sunday's game, Taiwan, officially the visiting team in Taichung, actually threatened in the top of the first, putting runners on first and second on a hit batter and walk with only one out.
But two of its hottest hitters, Chang and Wu Nien-ting (吳念庭) struck out to end the threat, and Cuba wasted no time putting the game out of reach.
Two doubles, an error and a two-run homer by Erisbel Arruebarrena off starter Chen Shih-peng (陳仕朋) put Cuba up 4-0 after one.
Singles by Yadir Drake and Yadil Mujica and an RBI force-out by Roel Santos in the second inning forced Chen out of the game.
Santos was then caught stealing but Yoan Moncada greeted reliever Chen Kuan-wei (陳冠偉) with a homer to right, giving Cuba a 6-0 lead that would never be challenged.
The crowd kept up its energy through much of the game, but Taiwan never had a runner in scoring position after the first.
Its only run, a last-gasp effort in the ninth inning, came on a Chang double to right center, scoring Wang Wei-chen (王威晨) from first.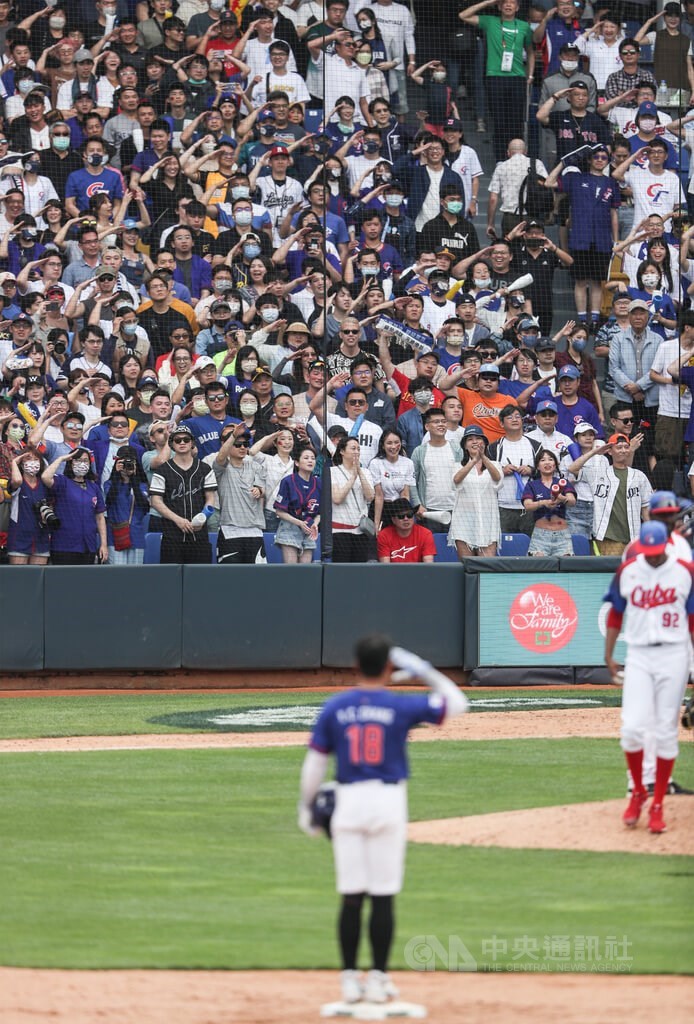 View All