P. LEAGUE+ & T1 LEAGUE
/
Braves frustrate Dreamers for 4th straight win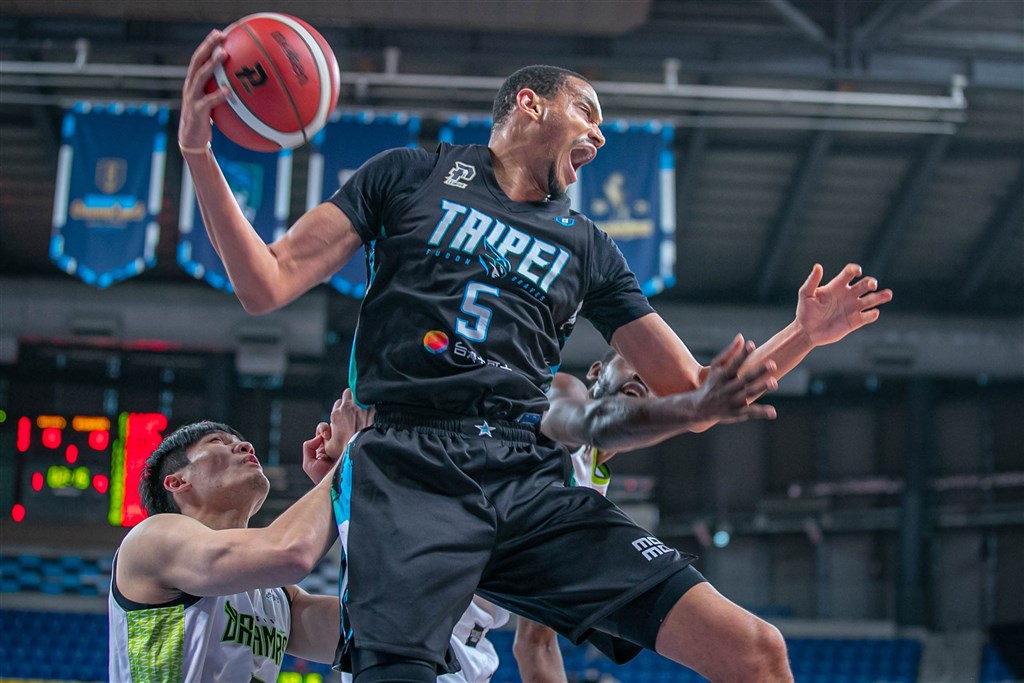 Taipei, Feb. 5 (CNA) The Taipei Fubon Braves overcame a slow start to defeat the Formosa Taishan Dreamers 90-75 at the Taipei Heping Basketball Gymnasium Sunday, a victory that extended the back-to-back P. LEAGUE+ champion's winning streak to four games.
While the Braves missed all nine triples in the first 12 minutes to trail 22-28, the Taipei team smothered the visitor's offense for the rest of the game.
The Dreamers could only score 14, 17, and 16 in the next three quarters, and the game highlighted the Braves' resurgent defense in the Year of the Rabbit.
Seven-footers Ihor Zaytsev and Chris Johnson combined for 34 of the Braves' 56 defensive rebounds, which dwarfed the Dreamers' 38.
Before the holiday, the Braves gave up an average of 97.6 points per game; in the last four games, that number has dropped to 85, with only the New Taipei Kings breaking the 82-point mark against the Braves, in a 109-111 loss Saturday.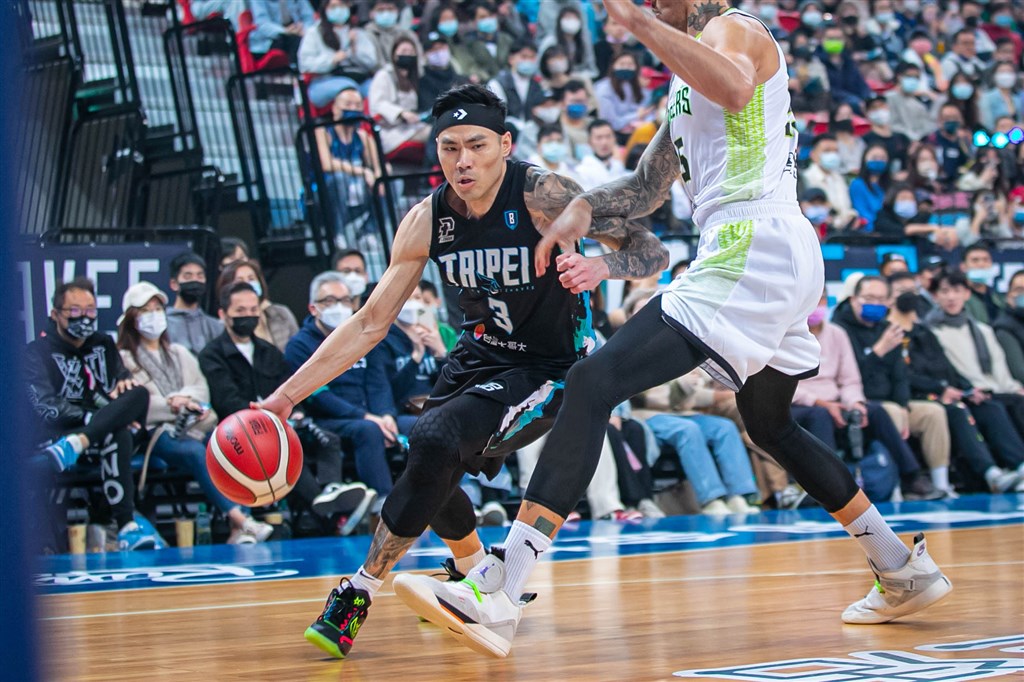 Defense aside, the Braves were glad to see Jet Chang (張宗憲) continue to contribute to the team's offense. Chang's 12 points against the Dreamers was his fourth straight game with a double-digit performance.
Over his last 10 games before the holiday, the P. LEAGUE+'s MVP for its 2020-21 regular season averaged only 5.2 points each game.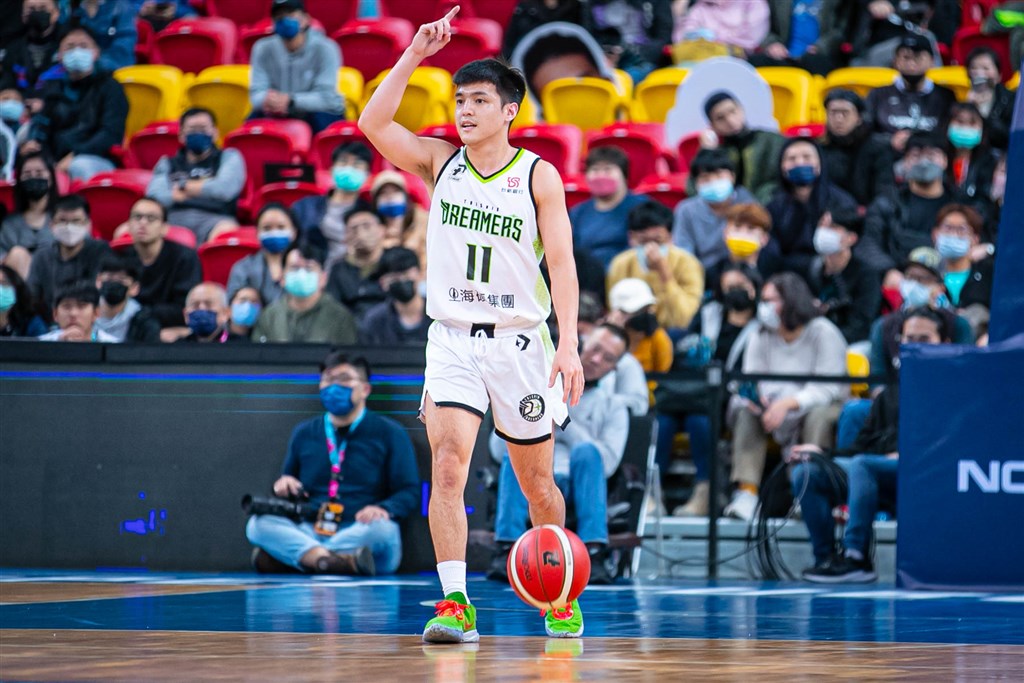 Meanwhile, much of the blame for the Dreamers' offensive struggles came from Lin Chun-chi (林俊吉), who had been one of this season's most efficient local players before Sunday.
Going into Sunday's game, Lin ranked second among the league's local players in points per game with 15.3, but the Dreamers guard missed his first nine field goal attempts against the Braves before nailing a floater in the fourth quarter for his first of two buckets with five minutes and six seconds left.
With Kenneth Chien and the veteran shooter Douglas Crieghton still out due to injury, the Dreamers are set to rely heavily on Lin's delivery.
After Sunday's game, the Braves improved to 10-8 to sit third in the league.
The Dreamers remain in fifth with a 7-11 record, two games behind the Hsinchu Jko Lioneers, who defeated the Kaohsiung 17LIVE Steelers 88-86 in Sunday's other P. LEAGUE+ game.
In the T1 LEAGUE Sunday, Dwight Howard's Taoyuan Leopards routed the Taichung Suns 110-90 to collect their first win in nearly 80 days.
Howard racked up 21 points, 14 boards and six assists in about 24.5 minutes on the floor.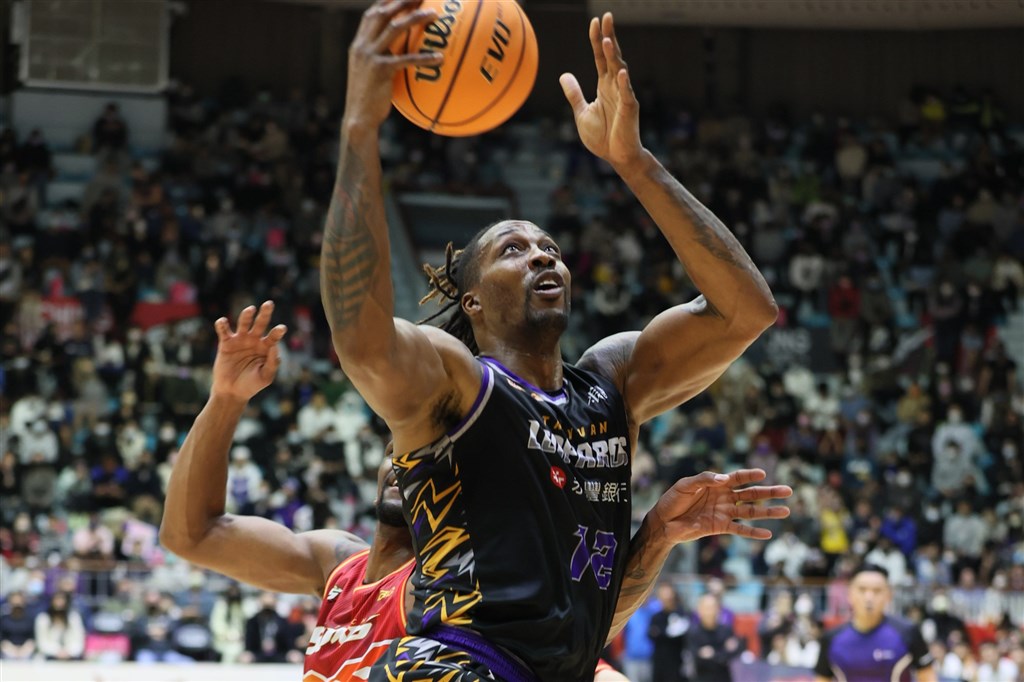 Related News
Feb. 4: Nick King shoots lights out in T1 LEAGUE debut for New
Feb. 4: Jeremy Lin arrives in Taiwan to join P. LEAGUE+'s Kaohsiung Steelers
Feb. 2: Dwight Howard to star in first-ever T1 LEAGUE All-Star Game
Jan. 31: Filipino pro basketballer Robert Bolick to join T1 LEAGUE: Reports
Jan. 30: Defending champ Braves bounce back from pre-LNY slump with twin wins
View All