Taiwan adds gold, bronze medals at tug-of-war world championships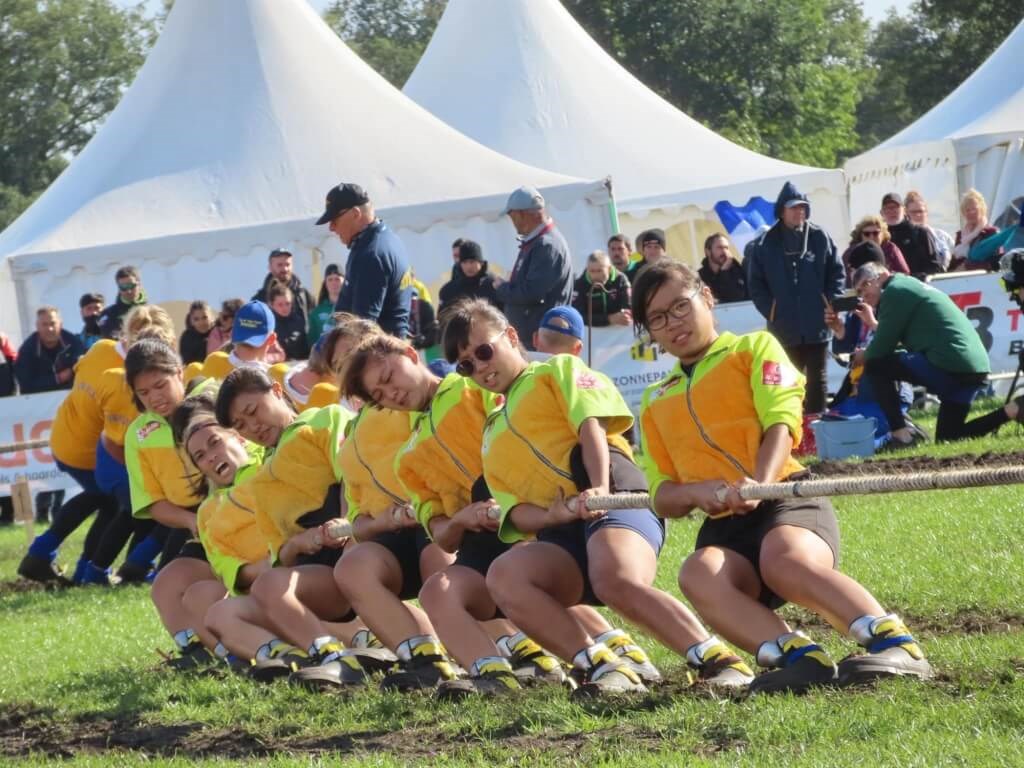 Taipei, Sept. 18 (CNA) Taiwan won a gold medal in the women's 500-kilogram class and a bronze in the under-23 560-kg mixed class at the World Championship of Tug of War in Holten 2022 in the Netherlands Sunday.
Teams from Taiwan have already tallied one gold, four silvers, and a bronze in the tournament's club matches, while the men's U-18 national team secured a silver in the 560-kg class in the championship category on Saturday.
On Sunday, Taiwan overpowered Switzerland in the women's 500 kg final to win its first gold medal at the championship.
The U-23 mixed team, meanwhile, finished behind only Switzerland and Sweden.
Taiwan's 560 kg men's team was confronted with a controversial judgment in its third-place playoff against Germany.
After Taiwan lost the first match, the second match was locked in a stalemate for 12 minutes, causing the referee to make a negative signal, Secretary-general of Taiwan's Tug of War Association Cho Yao-peng (卓耀鵬) told CNA.
In this situation, the two teams have to stop their offense and stand up for a re-match. according to the rules, Cho explained.
"Our team did so and was drawn away by the German team as we started to lean forward slowly, but the referee came forward all of a sudden and told us to continue competing," Cho said.
The association said they would fight for the team's rights as much as they could and had filed a formal protest soon afterward.
Teams from Taiwan are still in contention for medals in the men's U-23 600 kg competition, as well as the women's 540 kg and U-23 500 kg competitions.
Related news
Sept. 17: Taiwan loses to South Africa in tug of war World Championship final
Sept. 16: Taiwanese teams pick up four silvers at tug of war club competition