Taiwan shuts out Mexico 4-0 in U-18 Baseball World Cup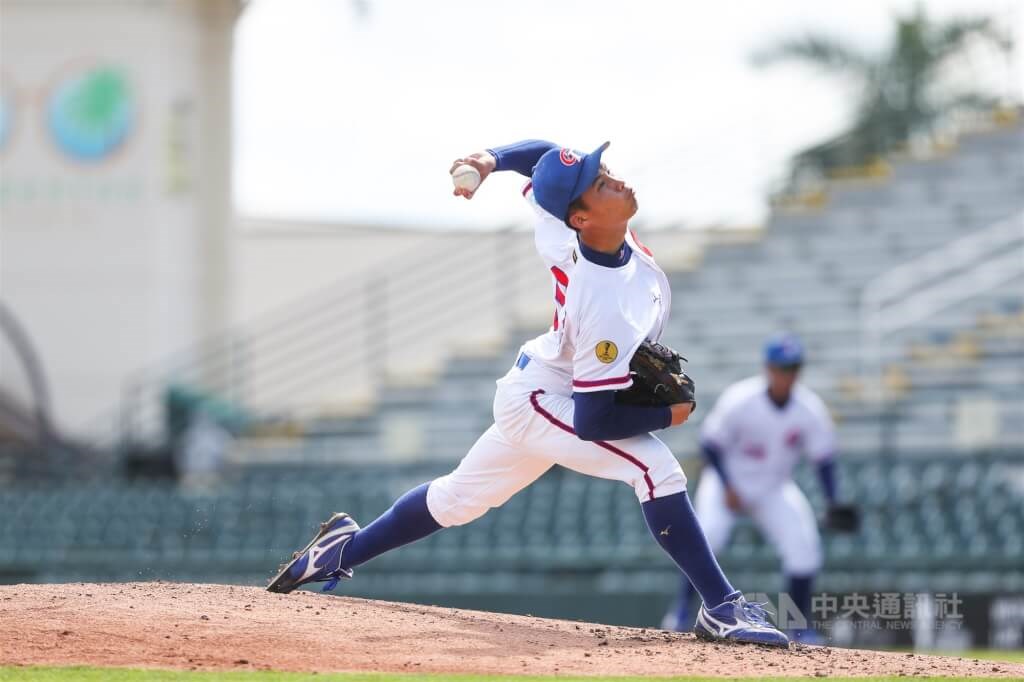 Taipei, Sept. 13 (CNA) Starter Lin Shao-en (林詔恩) pitched a complete-game one-hitter to keep Taiwan undefeated at the WBSC U-18 Baseball World Cup in Florida by shutting out Mexico 4-0 on Monday.
Throwing 85 pitchers over seven innings, Lin struck out eight and yielded only one hit, a single in the fifth.
Lin's outstanding outing helped Taiwan improve to 3-0 in Group B play at the World Cup, but it still has to play Japan and Panama as it tries to finish in the top three of the group to advance to the next round.
Taiwan defeated Italy 2-1 on Saturday and Australia 13-2 on Sunday.
Against Mexico on Monday, Taiwan's offense was more opportunistic than dominant.
The team opened the scoring in the first inning when center fielder Lin Chia-wei (林佳緯) drove home right fielder Chen Chih-yu (陳致語) with a single to center, and then added runs in the second and fourth on errors by Mexico.
A single by left fielder Chiu Hsin (邱鑫) sending third baseman Huang Chieh-hsi (黃劼希) home gave Taiwan an insurance run and a 4-0 lead in the bottom of the sixth, leaving Lin to close out the game in the top of the seventh.
The 12-team WBSC U-18 World Cup is currently being played in Florida with a two-group round-robin opening round, with the top three sides from each six-team group advancing to the next stage of the tournament.
Taiwan and Mexico are joined in Group B by Japan, Italy, Australia and Panama, while Group A consists of the United States, Brazil, Canada, the Netherlands, Korea and South Africa.