Taiwanese MLB player Yu Chang gets hit No. 100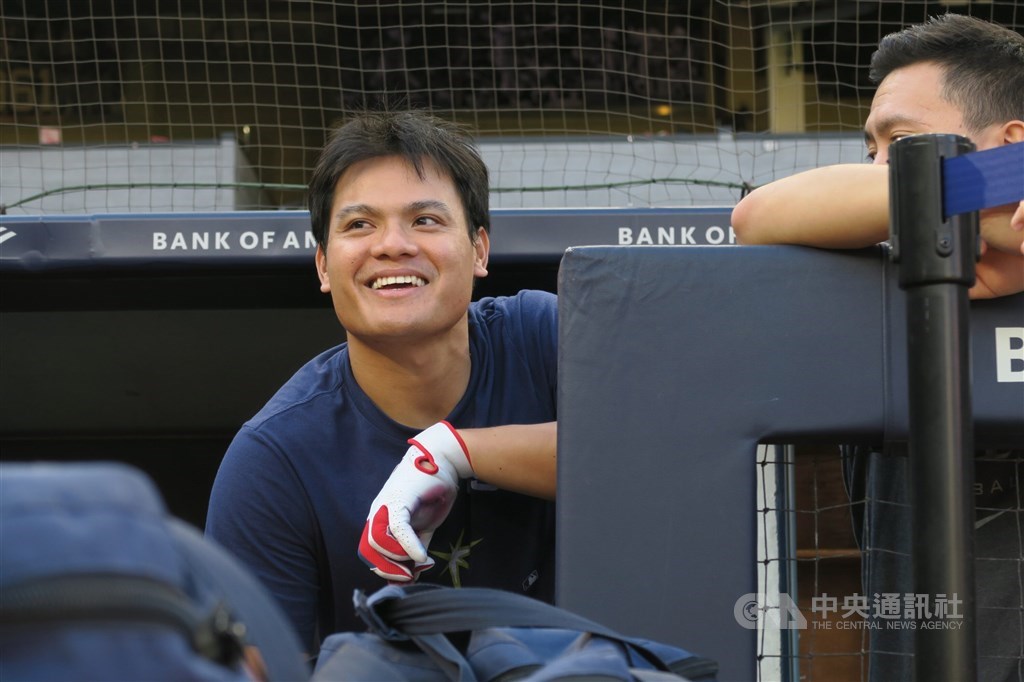 New York, Sept. 6 (CNA) Taiwanese Major League Baseball (MLB) player Yu Chang (張育成) hit a single against the Boston Red Sox in his first plate appearance on Tuesday, marking his 100th MLB hit and making him the first Taiwanese batter to reach this milestone.
Chang, an infielder for the Tampa Bay Rays, was the first hitter in the second inning in the game against the Red Sox on Tuesday. After one pitch, Chang took the opportunity to swing as the Red Sox veteran leftie Rich Hill threw an 82 mph (132 km/h) cutter, hitting it into the left field and reaching first base with a bright smile.
According to the Rays' broadcast unit, the ball traveled at 109.4 mph after being struck by Chang.
The 27-year-old Chang has been playing in the United States for 9 years and this year is his 4th MLB season. He holds several records among Taiwanese MLB hitter, such as the most home runs in a single season and career.
He was absent from the mound for nearly one month after being diagnosed with COVID-19 at the beginning of the season.
Earlier this year, Chang was traded to the Pittsburgh Pirates by the Cleveland Guardians at the end of May and was designated for assignment a month later. Chang then joined the Rays in early July.
As of Tuesday's game, his batting average for the season was .207, with 3 home runs and 13 RBIs (runs batted in).