Taiwan edges past Japan in first Baseball5 Asia Cup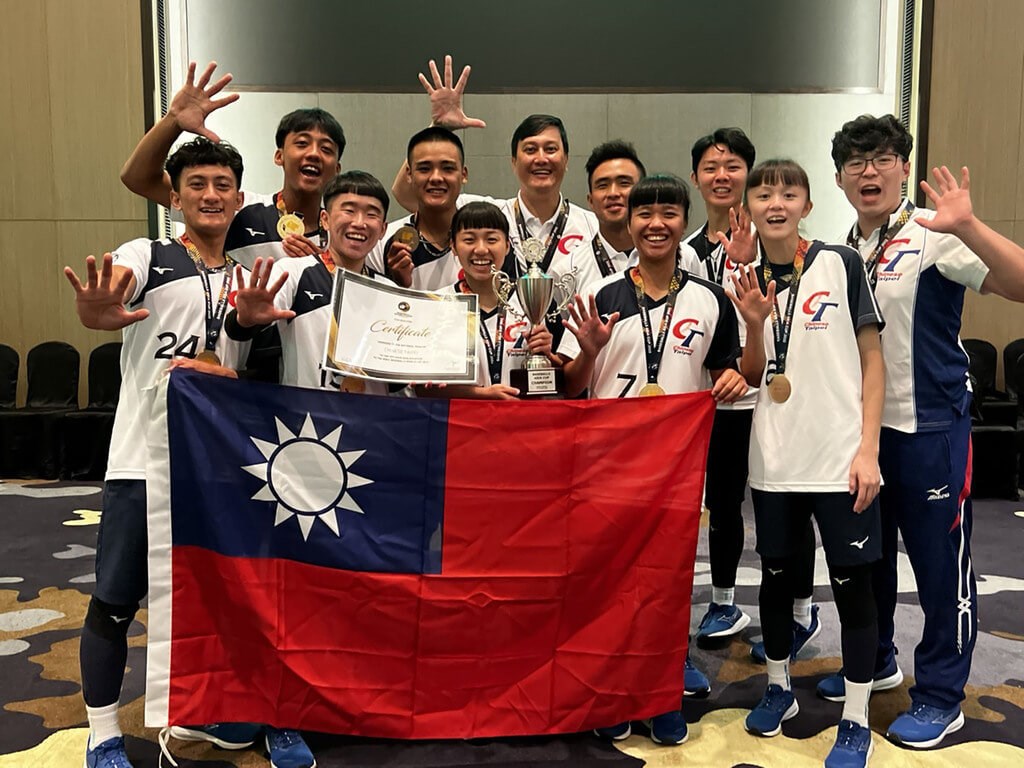 Taipei, Aug. 19 (CNA) Taiwan came back from one loss down to outlast Japan on Friday in the best-of-three final of the first Baseball5 Asia Cup held in Malaysia, clinching a berth in the inaugural Baseball5 World Cup 2022.
Baseball5 is a new, modified street version of the game featuring five person teams and five-inning games on a smaller diamond, in which players put the ball in play by hitting a rubber ball with their bare hands.
In the final of the tournament in Kuala Lumpur played from Aug. 17 to 19, Taiwan lost the first game to Japan 3-2, but won the last two 4-2 and 12-9 to take the title.
Taiwan and Japan were joined by seven other teams in the inaugural Baseball5 Asia Cup this year -- Hong Kong, South Korea, Thailand, the Philippines, Malaysia, Singapore and Pakistan -- and was divided into three stages during the three days.
The nine teams were divided into three groups to eliminate one team per group on the first day, while the remaining six teams competed against each other on the second day to set up best-of-three semifinal and final series on the final day.
After eliminating Pakistan from its group on Wednesday, Taiwan breezed past the other five teams on Thursday by a combined 54-1 score, yielding its only run to Japan.
It then swept Hong Kong in the semifinals to set up the final showdown against Japan.
Champion Taiwan along with runner-up Japan and third-place South Korea all qualified for the Baseball5 World Cup that is to be held this November in Mexico City.