Kaohsiung finishes runner-up at 12-and-under PONY World Series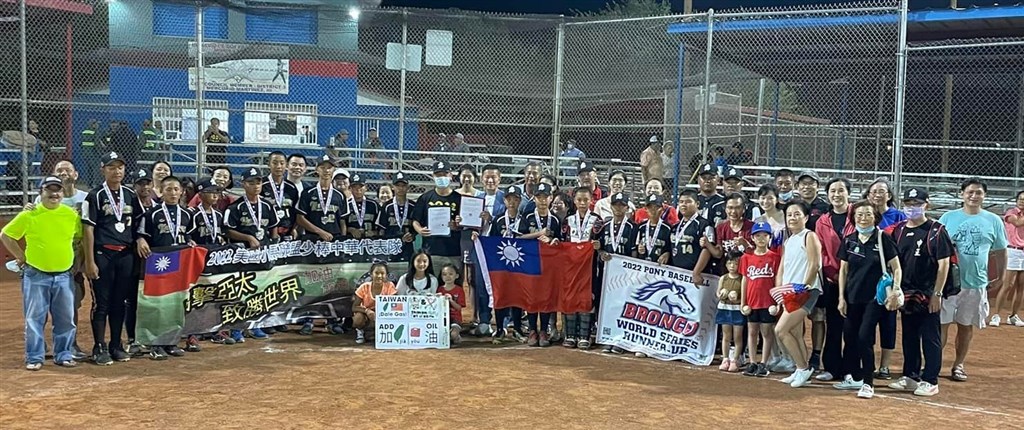 Taipei, Aug. 2 (CNA) Kaohsiung City finished runner-up in the 12-and-under division at the PONY youth baseball tournament in Laredo, Texas after an 11-4 loss to Placentia, California in Monday's Bronco World Series.
The team, made up mainly of students from Kaohsiung's Jhong-Jheng Elementary School, went behind early, with Placentia's Caden Smith starting the scoring with a line drive single in the second inning.
The California side's Jayden Stilabower then stole home in the same inning to put Placentia 2-0 ahead.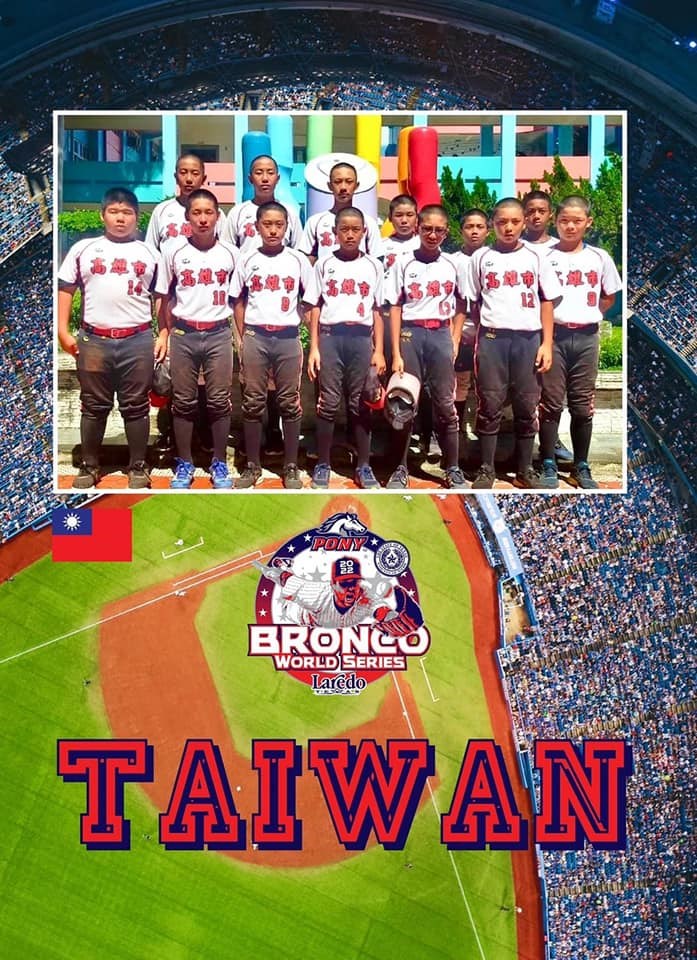 Placentia continued to dominate in the third as Cole Grothues drove in another run, while Stilabower tripled on a fly ball to right field to extend their lead to 6-0.
After a scoreless fourth inning, Placentia put another five runs on the board at the top of the fifth to make 11-0.
While Kaohsiung gained some ground in the bottom of the fifth, they could only manage to reduce the deficit by four runs before Placentia closed out the game in the seventh inning.
The PONY Bronco World Series, for players 12 years old and under, was held July 29 to Aug. 1 at the M.E. Benavides Complex in Laredo and featured teams from the Pacific Rim, the Caribbean, Mexico, and the U.S.
The Kaohsiung team kicked off its campaign at the tournament with a 7-5 win over the Dominican Republic on Friday before crushing the host team Laredo, Texas 18-0 on Saturday.
The host team took top spot in the losers' bracket which earned them the chance to take on the Taiwanese team again on Sunday, but were defeated 15-0 in three-and-a-half innings before sending Kaohsiung to the final.