Taiwan knocked out of Asia Cup after losing to Jordan by one point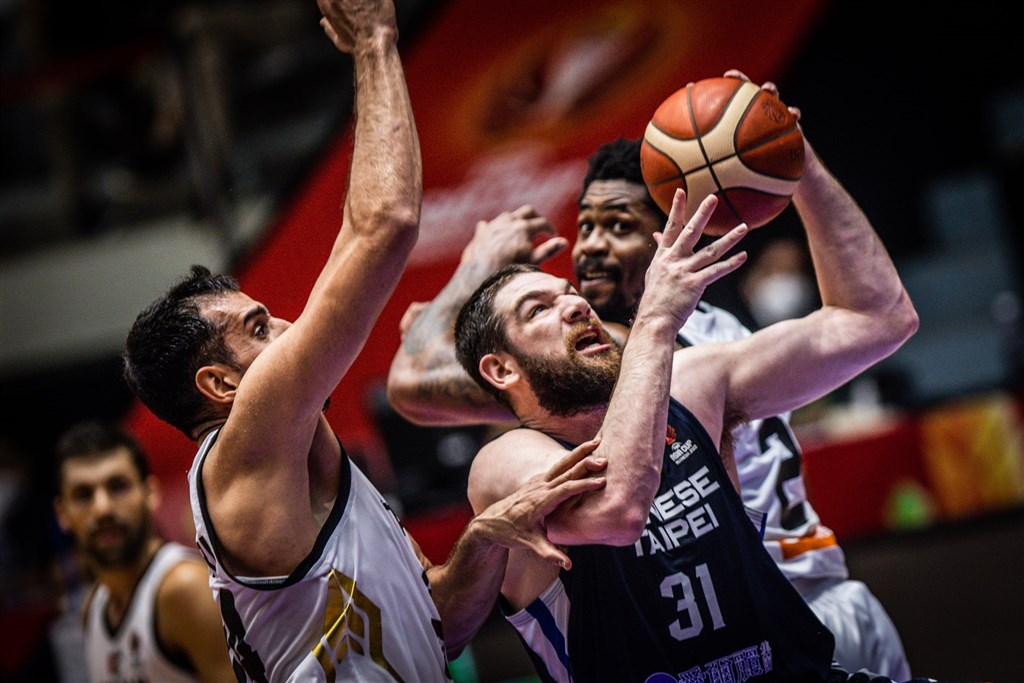 Taipei, July 19 (CNA) Taiwan was knocked out of the FIBA Asia Cup in an agonizing one-point loss to Jordan due to a buzzer beater in a thrilling quarterfinal qualifier on Monday.
Competing under the name Chinese Taipei, the Taiwan team gave up a lead of 9 points with just over a minute left to fall 97-96 to Jordan in their matchup to qualify for the quarterfinals, which was played at Istora Stadium in central Jakarta.
Despite having led for most of the game, at one point by as much as 11 points, Taiwan ran out of steam in the third quarter, which allowed Jordan to go on a 26-20 run.
Moving forward, Taiwan managed to reach a nine-point lead, 91-82, after a jump shot by guard Chen Ying-chun (陳盈駿) with just a little over a minute left in the game.
However, just when Taiwanese fans thought their team would likely seal the win, chaos erupted as Taiwan center William Artino made his fifth personal foul and fouled out with 55 seconds left in the game, while trying to defend against Jordanian sharpshooter Freddy Ibrahim.
Ibrahim went on to score 9 of his 19 points, including the game-winning three-point buzzer beater, sending Jordan to their second consecutive Asian Cup quarterfinal and shattering the dreams of Taiwan making it to their first quarterfinals in the regional championship since 2013.
Source: FIBA - The Basketball Channel
At the postgame press conference, Taiwan's head coach Charles Parker said his team "played their hearts out" and it was an evenly matched game that was won by a buzzer-beater.
"I have nothing negative to say about our team, nothing negative to say about Jordan. I think it was an evenly-matched game and it came down to an incredible shot," Parker said.
Meanwhile, Taiwan's 211cm-tall naturalized American-born center, Artino, said he personally deserved a lot of the blame for the loss.
"I have to figure out a way to continue to stay in the game and not take myself out of the game and make free throws. And I feel like I let down my team and I feel like I let down a whole nation, so I apologize and I'll continue to work better at being more controlled and on my free throws as well," said Artino, who shot 3-8 from the free-throw line.
Jordan shooting guard Dar Tucker led all scorers with 36 points, shooting 66.7 percent from the floor, including 10-12 two-pointers, while Chen led the Taiwan team with 20 points.
As the Taiwan squad has been in a transition period, they started the Asia Cup Qualifiers at 62 in the FIBA world rankings and have since dropped seven spots to 69.
Many basketball fans in Taiwan still remember the FIBA Asia Cup in 2013 when Quincy Davis and Lin Chih-chieh (林志傑) led the Taiwan team in coming back from being down by as much as 17 points to win by 18 in the quarterfinals against defending champions, China.
However, with most of the veterans on that squad no longer on the national team roster, Taiwan's current team is relatively young with big shoes to fill.
A pioneer of Asian basketball, Taiwan was one of the seven countries that played in the first Asia Cup in 1960, when it finished second to the Philippines.
Since then, Taiwan has made it to the Asia Cup almost every time, except from 1975 to 1983.