P. LEAGUE+ & T1 LEAGUE
/
Hsinchu Lioneers outhustle New Taipei Kings in OT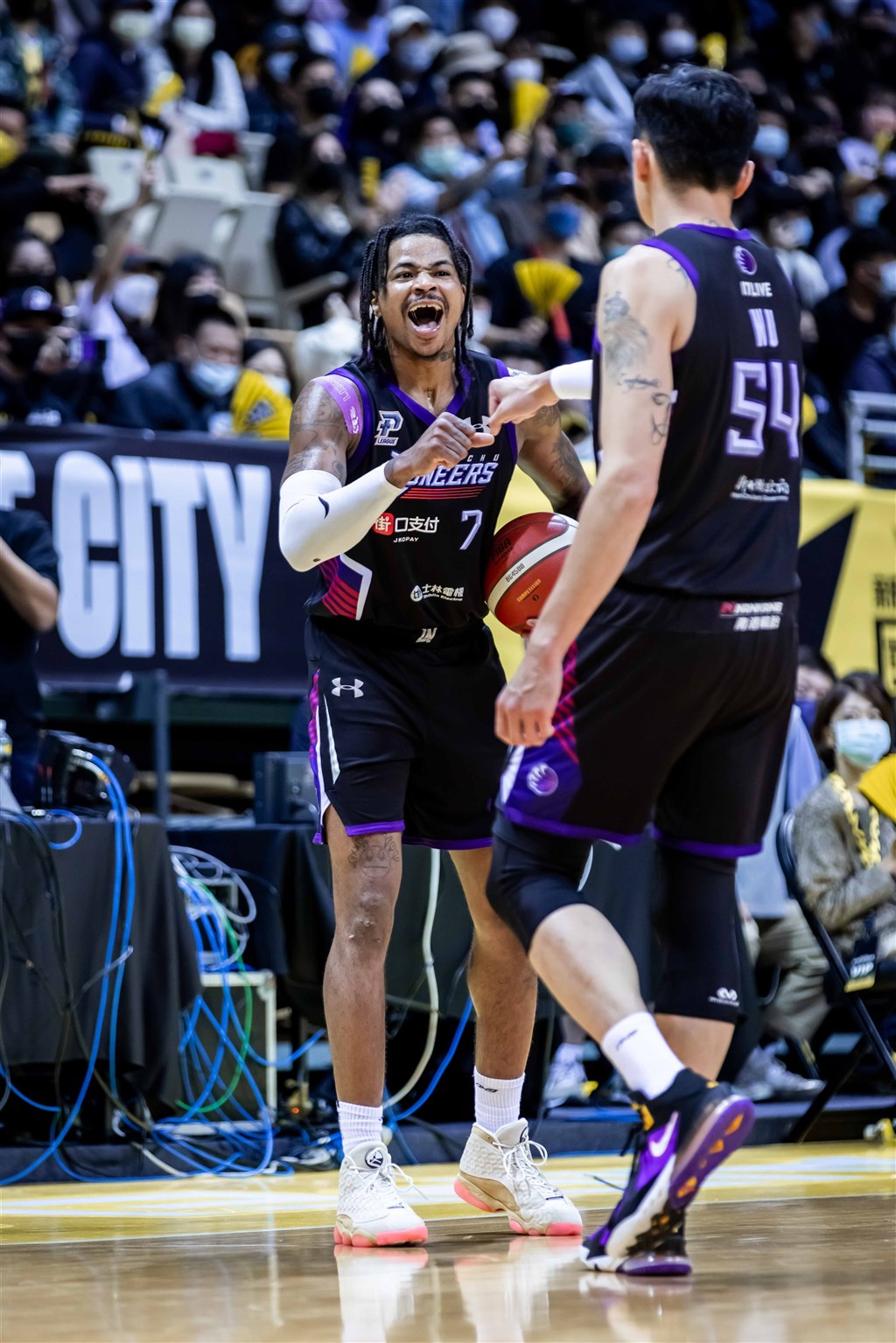 Taipei, May 16 (CNA) The Hsinchu Jko Lioneers topped the New Taipei Kings 122-113 in overtime Sunday to extend their lead on the top of the standings of Taiwan's professional basketball league P. LEAGUE+.
The Kings were up by just two points 108-106 after center Thomas Welsh hit 1-2 from the free-throw line with just 15 seconds left in the fourth quarter, which led to the Lioneers calling a timeout to secure the inbound from the front court at Xinzhuang Gymnasium.
When play resumed, Lioneers center Sim Bhullar positioned himself for a post-up but missed a left hook, after which Welsh knock the ball out of bounds as the duo fought for the rebound.
An inbound from the baseline straight to the hands of Lioneers forward Chu Yun-hao (朱雲豪) tied the game 108-108 with a lay-up with only seconds left in the quarter.
A final Kings offensive, led by guard Kyle Lee (李愷諺), missed the shot to send the game into overtime.
During overtime, Lioneers forward Nick Faust fired up from downtown to hit 3-3 from beyond the arc to help his team capture a 14-5 run in overtime, sending the score to 122-113 with 28 seconds left in the game.
The next possession saw Kings forward Amigo Yang (楊敬敏) brick a three-pointer out of desperation as the clock ticked towards the final buzzer.
The Lioneers grabbed the ball before running down the clock to victory.
At the post-game press conference, Lioneers head coach Greg Lin (林冠綸) said his team did not perform as well on defense at the beginning of the game, which made them trail behind in points for most of the first three quarters.
Thankfully, in the fourth quarter, his team was able to limit the Kings' scoring, Lin said.
"I thank my team for trusting each other and for executing the plans set out for them. This win belongs to everyone," Lin said.
Faust led scorers with a double-double of 37 points and 17 rebounds, while Yang led his team with 21 points and 10 dimes.
The Lioneers improved their record to 19-10, 1 1/2 game clear of the Formosa Taishin Dreamers and the Taipei Fubon Braves in joint second, while the Kings sit in fourth in the six-team league rankings with a 16-12 card.
Dreamers outhustle Braves
In other P. LEAGUE+ news Sunday, the Dreamers outhustled the Braves 104-100 at Taipei Heping Basketball Gymnasium.
Dreamers forward Douglas Creighton (簡浩) led all scorers with 31 points, five rebounds, six assists, and one steal, while Braves swingman Mike Singletary -- last season's finals MVP -- led his team with 28 points, six rebounds, three assists, three steals, and one block.
View All