Taiwan wins 17 medals at 24th Summer Deaflympics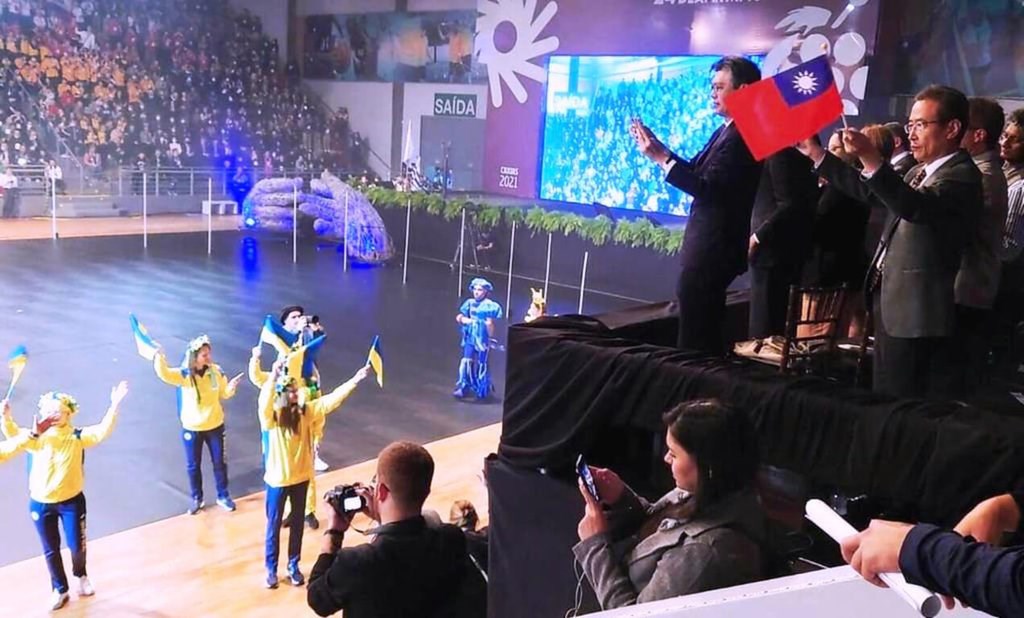 Taipei, May 14 (CNA) Taiwanese athletes won a total of 17 medals at the 24th Summer Deaflympics in Caxias do Sul, Brazil, including two gold, seven silver and eight bronze medals.
The medal haul tied the nation's record total at the 2017 Deaflympics in Samsun, Turkey, but included two fewer gold medals.
Taiwanese tennis player Lin Chia-wen (林家文) was the national team's most decorated athlete featuring in three finals and winning one gold and two silver medals.
Lin won two golds at the last Deaflympics in 2017, in the women's singles and doubles.
Tennis was also the Taiwan team's last event in Brazil, with Lin and partner Wang Chun-wei (王俊偉) reaching the final of the mixed doubles on Friday (Brazil time).
Lin and Wang took home silver after falling to their Czech opponents Katerina Blascikova and Jaroslav Smedek 4-6, 2-6.
Lin said her medal wins were not as good as she had hoped, and that the 2022 Deaflympics was physically challenging for her as she participated in three different events within a short period of time.
Before the final with Wang, Lin also lost in the women's singles final 2-6, 2-6 to Heike Albrecht-Schroder from Germany earlier the same day, bringing home the silver.
On top of back-to-back matches on Friday, Lin also defended her title in the women's doubles final a day earlier with partner Ho Chiu-mei (何秋美) 6-4, 6-1 against Germans Heike Albrecht-Schroder and Verena Fleckenstein in a relatively comfortable victory, securing Taiwan's second gold medal of the Deaflympics.
While Lin took home the silver in the women's singles final, Ho won bronze in the event by defeating Israeli tennis player Rotem Ashkenazy 6-3, 6-3, to bring Taiwan's tennis medal tally to one gold, two silver and one bronze medal.