Taiwan knocked out of Thomas Cup badminton quarterfinals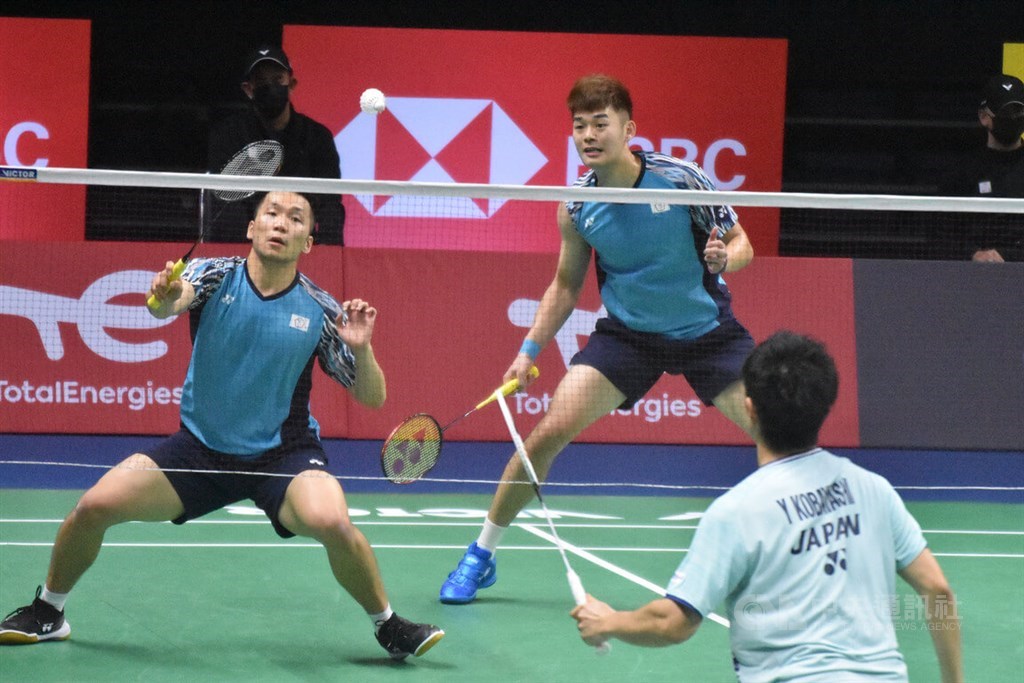 Taipei, May 12 (CNA) Taiwan failed to advance to the Thomas Cup badminton semifinals on Thursday, as it was edged out by Japan in a seesawing quarterfinal round.
After a total of five matches between the two teams, Japan advanced with three wins, while Taiwan finished with two, ending its chances at the tournament in Bangkok, Thailand.
In the first of the men's singles matchups between the two teams in the quarterfinals, world No. 4 Chou Tien-chen (周天成) of Taiwan was defeated by world No. 2 Kento Momota of Japan in straight games 18-21, 13-21, which put the Japanese team ahead by one win.
Olympic gold medalists Lee Yang (李洋) and Wang Chi-lin (王齊麟) gave Taiwan a comeback, however, when they swept their Japanese competitors Takuro Hoki and Yugo Kobayashi 21-14, 21-15 in the men's doubles, bringing the two teams to a tie in the quarterfinals.
Wang Tzu-wei (王子維) then pushed Taiwan ahead by one win, when he defeated Japanese Kanta Tsuneyama 22-20, 21-17, in a match that lasted 51 minutes.
In the second men's doubles face-off, Japan again drew the teams to a tie, when Akira Koga and Yuta Watanabe scored a 24-22, 21-14 win over Taiwan's Lu Ching-yao (盧敬堯) and Yang Po-han (楊博涵).
Against a background of cheers and drumming at Bangkok's Impact Arena, all eyes were fixed on the next match between the two teams.
Taiwan's Liao Jhuo-fu (廖倬甫), however, was trounced 21-13, 21-11 by the more experienced Japanese Kenta Nishimoto in a men's singles match, and Taiwan was knocked out of the tournament, having scored two wins and three losses.
Japan, meanwhile, has advanced to the semifinals, where it will face China, which has won 10 titles in the biennial tournament, five of them from 2004 to 2012.
Meanwhile, earlier Thursday, Taiwan's women's team, led by world No. 2 and Olympic medalist Tai Tzu-ying (戴資穎), lost to Japan 3-0 in the Uber Cup quarterfinals in Bangkok.
With Japan's victory in that match, it has advanced to the semifinals, where it will face South Korea.
In both the Thomas Cup and Uber Cup, 16 countries are divided into four groups to battle it out in the group stage, after which the two top countries in each group advance to the knockout stage.
Since Taiwan began competing in the Thomas Cup in 2014, it has never made it past the quarterfinals.