Kaohsiung Steelers' Lu Cheng-ju wins P. LEAGUE+ January MVP honors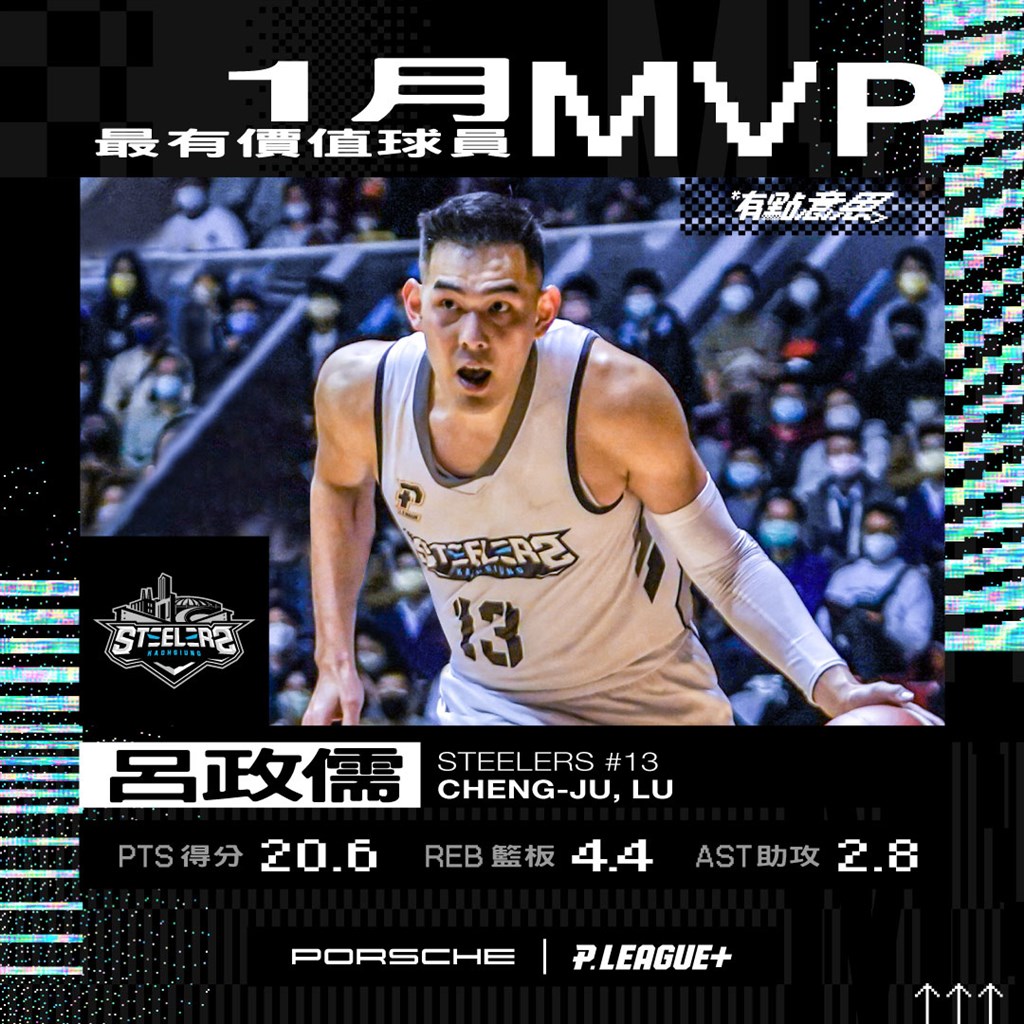 Taipei, Jan. 28 (CNA) The P. LEAGUE+ pro basketball league has named Kaohsiung Steelers team captain Lu Cheng-ju (呂政儒) the league's MVP for the month of January.
The 194cm-tall Taiwanese forward averaged 20.6 points, 4.4 rebounds, 2.8 assists, and 2.4 steals per game during January and led the expansion team to back-to-back victories on Jan. 21 and 23, the league said in a statement.
Despite a 1-4 record at the start of the season in December, the Steelers 35-year-old captain encouraged the team's younger players and led by example on the hardwood to score in double digits in all five games in January.
In the Steelers' last two home games, Lu posted 32 points against the Hsinchu JKO Lioneers on Jan. 21 and 20 points against the Taipei Fubon Braves on Jan. 23.
The Steelers improved their record to three wins and two losses in January.
A veteran of the Taiwan basketball scene, having also played in the Super Basketball League (SBL) and on the country's national team, Lu said he was happy to receive the honor and it was the result of a group effort.
"It shows the recognition our team is getting," Lu said.
Furthermore, the honor is an encouragement for the team to keep moving forward and advance to the playoffs, said Lu.
"Receiving the MVP doesn't mean we can take it easy from now on, we will put in hard work and determination every step of the way," Lu said. The Steelers currently sit fifth in the six-team league's standings with a 4-6 record.
The Kaohsiung club will next face the central Taiwan-based Formosa Taishin Dreamers on Feb. 23 at Taichung's Intercontinental Basketball Stadium.