Taiwanese mixed doubles duo reach table tennis semifinals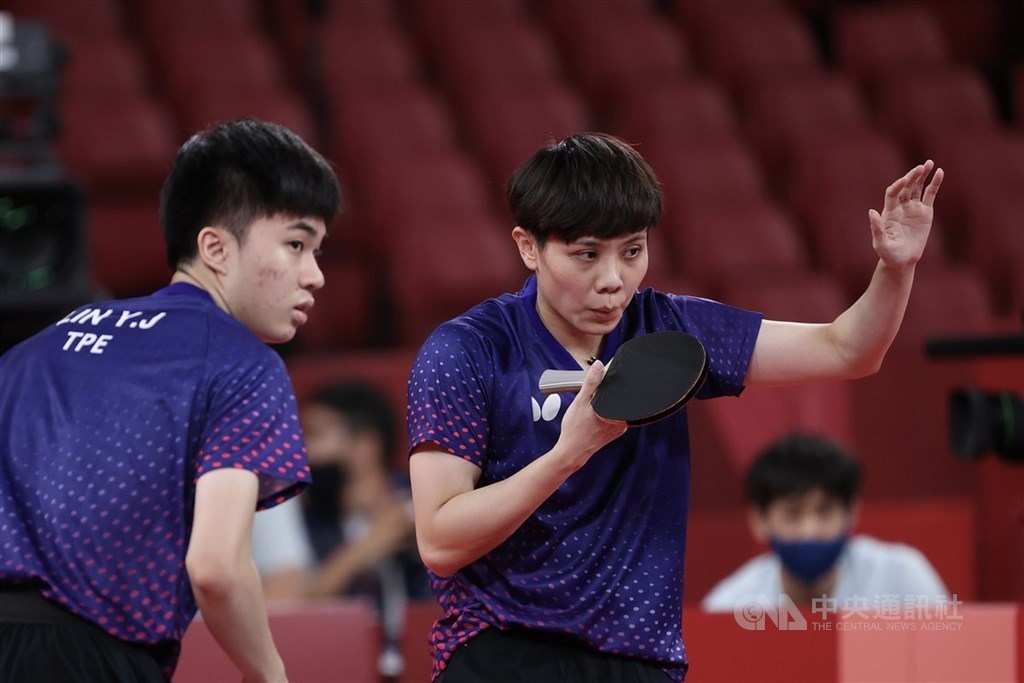 Taipei, Nov. 28 (CNA) Taiwanese table tennis players Lin Yun-ju (林昀儒) and Cheng I-ching (鄭怡靜) clinched victory Sunday to reach the mixed doubles semifinals at the 2021 World Table Tennis Championships.
The duo defeated Lee Ho Ching (李皓晴) and Ho Kwan Kit (何鈞傑) of Hong Kong, China, 11-7, 11-7, 7-11, 11-6 in the quarterfinals of the Nov. 23–29 match held in Houston, United States.
Lin and Cheng won the first two games, but their opponents came back to clinch the following game, which was also the first game for the Taiwanese team to have lost in the tournament.
Lin and Cheng opened the fourth game with a 7-2 lead, then secured four match points when leading 10-6 and broke the first one.
The Taiwanese pair, who won bronze medals in mixed doubles in the Tokyo Olympics, will be playing against Wang Chuqin (王楚欽) and Sun Yingsha (孫穎莎) from China later in the day. The two teams have not played against each other in previous matches.
As there will not be a match for the third place at the tournament, Lin and Cheng will at least secure bronze medals.