Taiwan's Chou Tien-chen suffers quarterfinal defeat at Denmark Open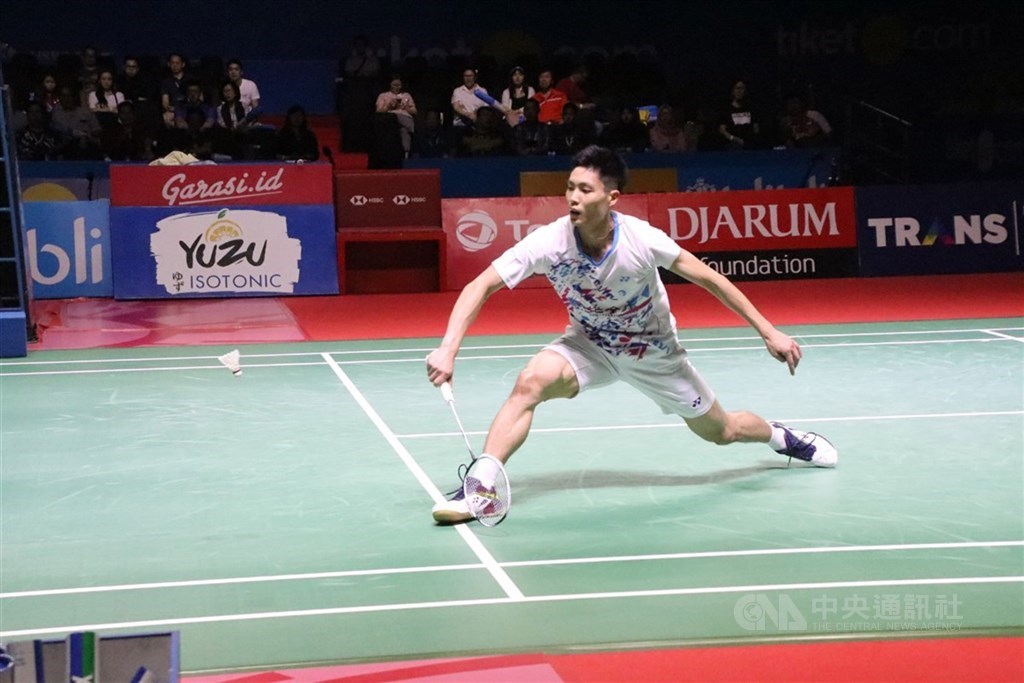 Taipei, Oct. 23 (CNA) Taiwan's World No. 4 badminton ace and tournament fourth seed Chou Tien-chen (周天成) suffered an upset defeat at the hands of unseeded Lee Cheuk Yiu of Hong Kong in the quarterfinals of the Denmark Open in Odense on Friday.
The older and more experienced Chou was edged out in the final moments of the thrilling one hour and 18-minute duel by Lee in rubber sets 16-21, 21-19 and 19-21 in his quarterfinal match on court 1 at Odense Sports Park.
The 31-year-old Chou was leading the head-to-head record against the 25-year-old Lee before the tally was tied 2-2 after his latest defeat.
The match started off with Lee dictating the pace of the game by grabbing a five-love lead, while Chou was slow to find his range. Lee continued to play the net, commanded the front court area and had Chou scrambling to all corners of the court before pocketing the first game.
Lee once again took the lead early in the second game until Chou unleashed a forehand net and backhand deep, followed by a smash straight down the line to tie 2-2. Chou seemed to warm up during the second game and took the lead for the first time before finding game point 20-17.
Lee saved the first two game points but was unable to save the final put away.
History was close to repeating itself with Lee gaining a four-love lead in the beginning of the third game.
Fans began shouting words of encouragement to Chou as he later trailed 18-16 behind Lee, who at one point ended up tapping his racket on the ground out of frustration when he committed a fault by going over the net.
However, it was the superb variation and angle of attacks that led Lee to win the final game, which allowed him to book his first ever semifinal at a prestigious Super 1000 event, the top tier of the BWF World Tour.
Chou won his first Super 1000 title in the men's singles of the Indonesia Open in 2019 after outlasting Odense's defending champion Daners Antonsen of Denmark.
Chou's Denmark Open campaign began by defeating 2014 Commonwealth Games champion Parupalli Kashyap, who retired at 0-3 down in the first game Wednesday, before easing past World No. 27 Lu Guangzu of China in two straight games 21-15, 21-18 the next day.
The Denmark Open, held from Oct. 19-24, carries a total purse of US$850,000.