Taiwan men's team bags silver at Asian Table Tennis Championships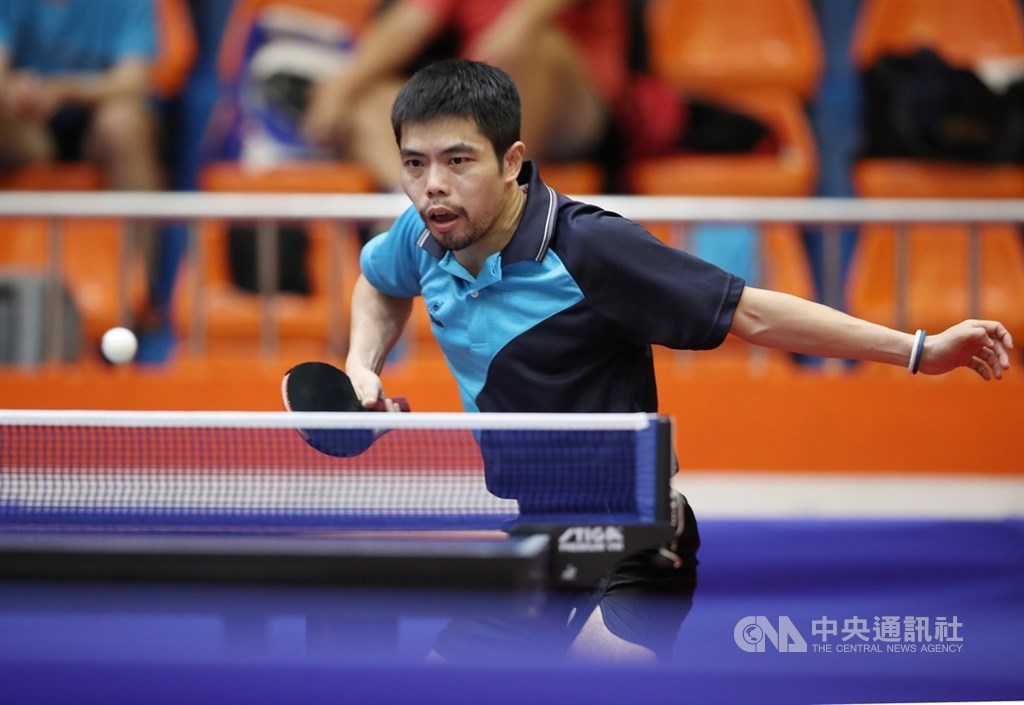 Taipei, Oct. 2 (CNA) Taiwan finished second in the men's portion of the Asian Table Tennis Championships on Friday after losing to South Korea, 1-3, which also tied its own best record in that category.
The team-- comprising Chuang Chih-yuan (莊智淵), Chen Chien-an (陳建安) and Feng Yi-hsin (馮翊新)-- lost to their opponents in the best-of-five match series, grabbing a silver medal for the third time for the country, after similar wins in 2000 and 2003.
At the games held at Doha, Chen first lost to world No. 12 Woojin Jang, 8-11, 11-9, 8-11 and 7-11.
World No. 27 Chuang evened up the odds against Sangsu Lee, 11-9, 13-11, 7-11 and 11-8 in the second game, while Chuang's teammate Feng later lost to Jaehyun An, 10-12, 9-11 and 12-14.
At the critical fourth game, Chuang lost to Jang 9-11, 7-11 and 5-11, wrapping up the team's one victory against South Korea's three.
The Sept. 28-Oct. 5 championships held this year marked Taiwan's 13th consecutive entry into the men's semifinals.
The games are a biennial table tennis tournament regarded as continental championships by the International Table Tennis Federation.