OLYMPICS
/
Unlikely golf medalist rides Taiwan's wave of success at Olympics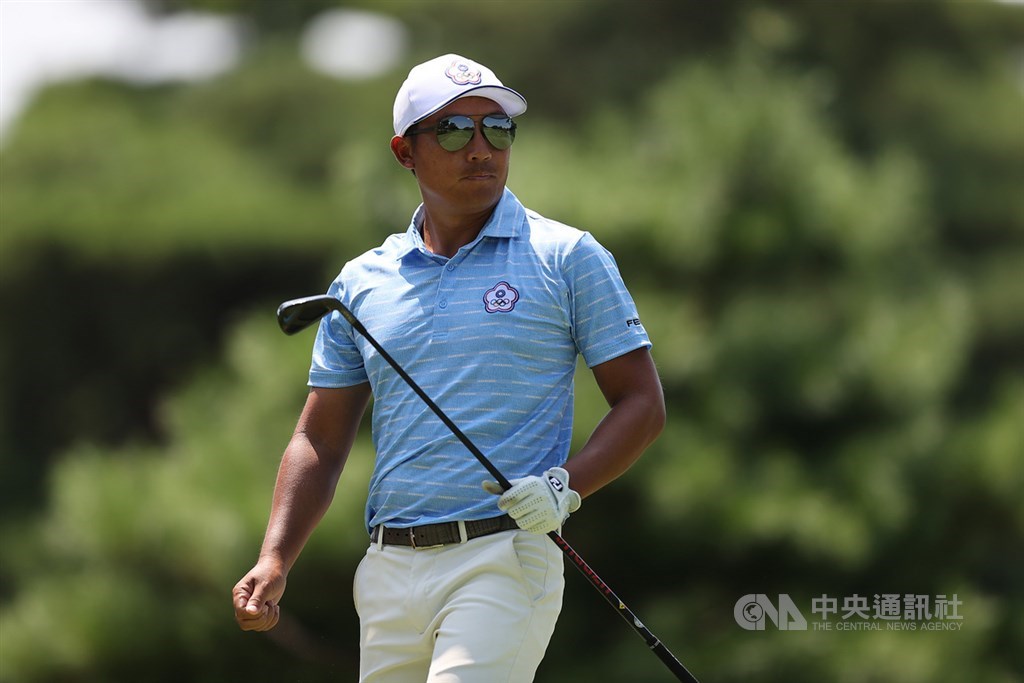 Taipei, Aug. 4 (CNA) Pan Cheng-tsung (潘政琮) was not exactly on the shortlist of Taiwanese athletes at the Tokyo Olympics expected to seriously contend for a medal.
In 18 tournaments played in 2021 prior to the Summer Games, he had one top 10 finish and failed to make the cut 11 times, not a record that screamed "medal favorite."
Yet entering the games, he pointed to his two gold medals, one silver and one bronze in the Asian Games and thought why not Tokyo.
"The Olympics is my next goal and if I can get any medal, it will complete my lifetime goal," he was quoted as saying in an International Golf Federation article.
Seeing other Taiwanese athletes excel in Japan gave the 29-year-old the extra push in that direction he needed to get him over the top.
"The performance of our national team in the past few days has given me a lot of encouragement," he said on social media after shooting a final round 8-under 63 and winning a seven-player playoff to take the bronze medal.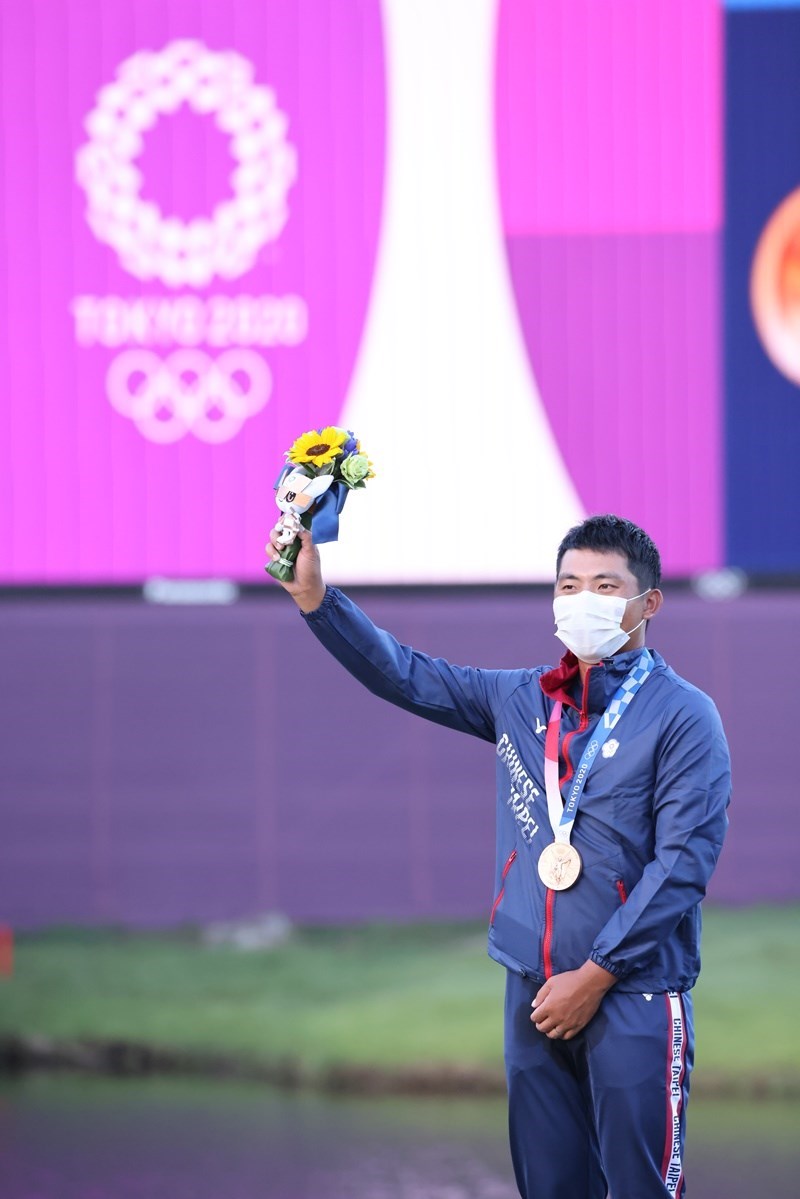 His performance gave Taiwan its first Olympic medal in the sport, reinstated to the Olympic program in 2016 for the first time since 1904.
Even with the momentum of Taiwan's overall success behind him, however, Pan knew how fickle golf can be and that the odds are against you.
"Golf is a losing proposition. There's a 99 percent chance of losing, with little possibility of winning," he said, and all golfers can do is face challenges as they come, something he had to do from the start in Tokyo when he bogeyed two of his first three holes.
He was tied for 57th in the 60-player field after the first round and started the final day five shots off the pace for a bronze medal and seven shots behind the leader and eventual gold medalist Xander Schauffele of the United States.
Pan's sizzling final round on Sunday pulled him back into contention at 15-under for the tournament and when Hideki Matsuyama missed two makeable birdie putts late that would have given the Japanese sole possession of third at 16-under, the seven-man playoff was on.
After three holes, the seven had been whittled down to two. Then British Open champion Collin Morikawa plugged an iron shot in a greenside bunker on the fourth playoff hole and failed to make par, and Pan took advantage, sinking his mid-range par putt.
Eight hours after teeing off that morning, the medal he so coveted was his.
He later expressed his gratitude on social media to all those who had helped him become a professional golfer over the past two decades.
Pan was introduced to golf at the age of five by his parents, both of whom worked at a golf course in his hometown in Miaoli County.
Despite showing a knack for the game at a young age, Pan found it hard to cope with the intensive training and discipline imposed by his father and coach Pan Jung-he (潘榮和).
According to Pan's mother Kang Yueh-mei (康月美), Pan's father used to ask Pan and his brother to wake up at 5 a.m. and run to the golf course three kilometers away before they could eat breakfast and start practicing.
The hard work, however, became the foundation for Pan's career, he said.
Pan began competing in international golf tournaments at the age of 11, and his determination to become a professional golfer increased as his experience and confidence on the course grew.
He first represented Taiwan at the age of 15 at the 2006 Asian Games in Doha, where he won a silver in the men's individual event and bronze in the men's team competition.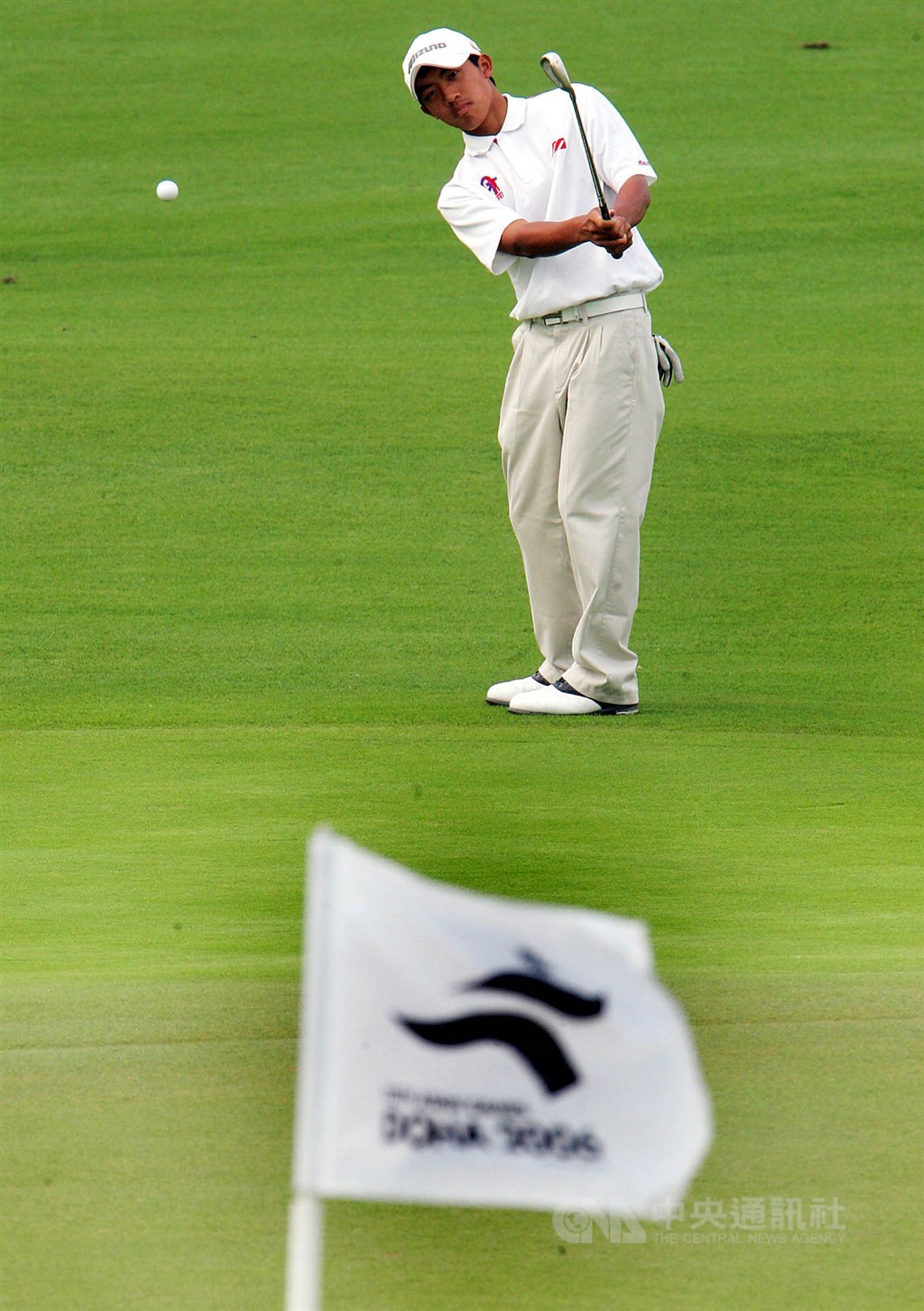 That same year, Pan decided to move to the U.S., where he studied and was trained first at the IMG Golf Academy and later at the University of Washington.
Over the next few years, he would set records for Taiwanese golfers on the world stage, becoming the first Taiwanese to top the World Amateur Golf Rankings in 2013 and earning his first title on the Professional Golfers' Association (PGA) Tour in 2019.
Pan was helped throughout his ups and downs in Tokyo by his wife and Olympic caddie Michelle Lin (林盈君), whom he married in 2016.
Pan finished tied for second at the 2018 Wyndham Championship with his wife on the bag, and figured he would give successful combination another shot in Tokyo. It paid off.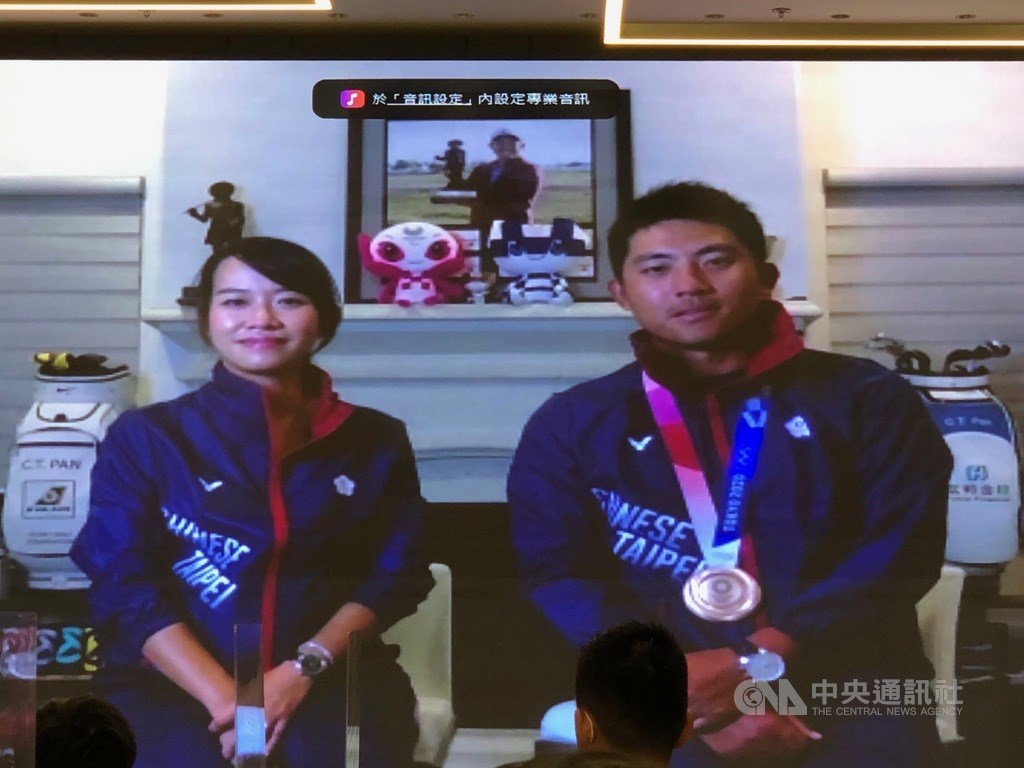 At a virtual press event Wednesday, Pan said that a lot of PGA Tour caddies say Lin is better than any of them. "Based on the results, she is by far the best. This bronze medal should be awarded to her."
He also remembered his roots despite having lived in the U.S. for 15 years.
"The Olympic bronze medal is dedicated to all the golfers in Taiwan," he said the day after winning the medal, shortly before heading back to the U.S. for his next PGA Tour event.
View All