OLYMPICS
/
Team Taiwan at the Tokyo Olympics, July 31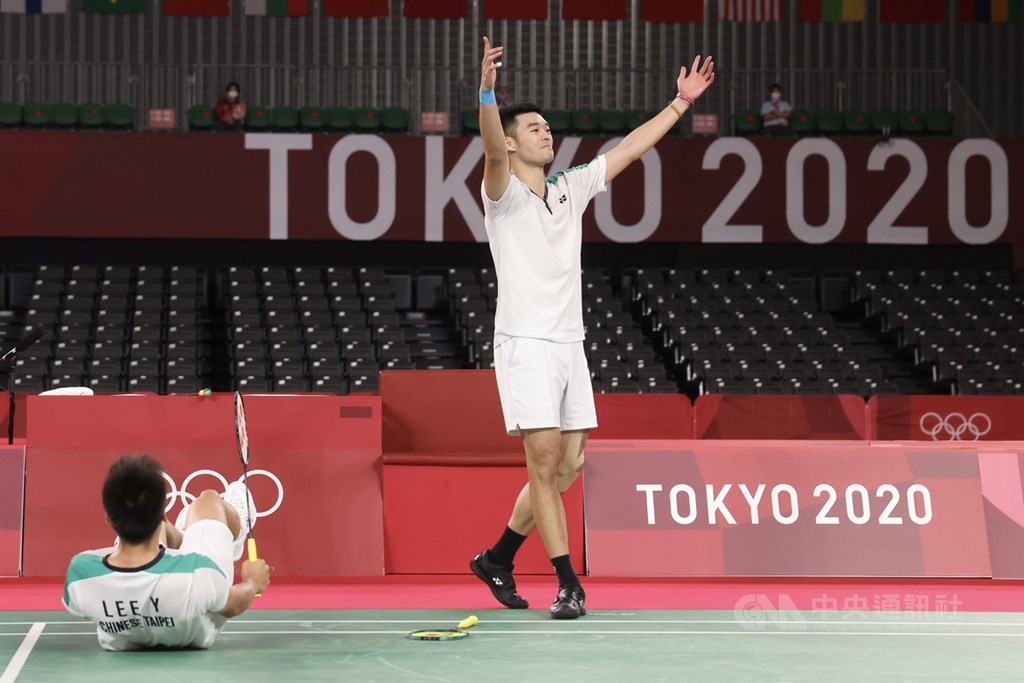 Lee Yang (李洋) and Wang Chi-lin (王齊麟), Taiwan's first badminton doubles team to reach an Olympics final, won the country's second gold Saturday.
The non-seeded Lee and Wang beat third-seeded Li Junhui (李俊慧) and Liu Yuchen (劉雨辰) to clinch the gold.
*Taiwan men's badminton duo defeats China to win Olympic gold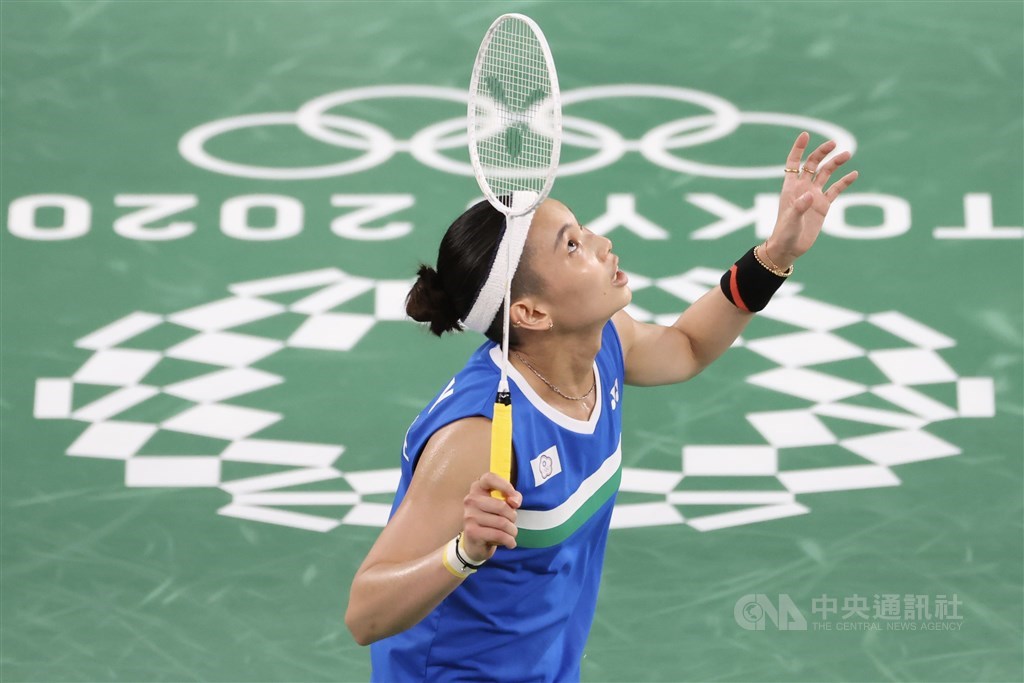 Meanwhile, world No. 1 female badminton player Tai Tzu-ying (戴資穎) gained chance to take gold, as she advanced to the finals with a win over the 2016 silver medalist P.V. Sindhu of India in the semifinals.
Tai will face top-seeded Chen Yufei (陳雨菲) of China in the finals on Sunday.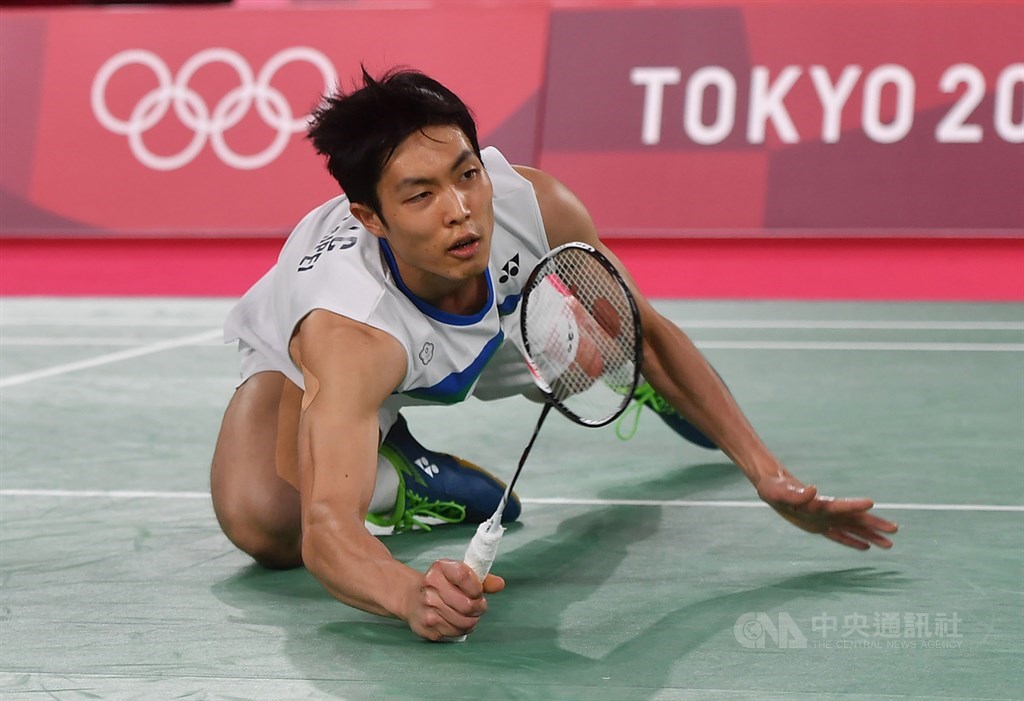 For world. No. 4 shuttler Chou Tien-chen (周天成), his hopes of a medal at his second Olympics ended when he lost his men's singles quarterfinal match against the 2016 gold medalist, Chen Long (諶龍) of China.
"This in not the end," 31-year-old Chou said after the match, adding he plans to compete again in the 2024 Paris Games.
*Taiwan's Chou knocked out of Tokyo Olympics with quarterfinal loss
After the third of four rounds in the men's golf competition, Pan Cheng-tsung (潘政琮) climbed to 17th place, with seven under par, seven strokes behind first-place Xander Schauffele of the United States.
Weightlifter Chen Po-jen (陳柏任), in his Olympic debut, finished fifth in the men's 96kg class.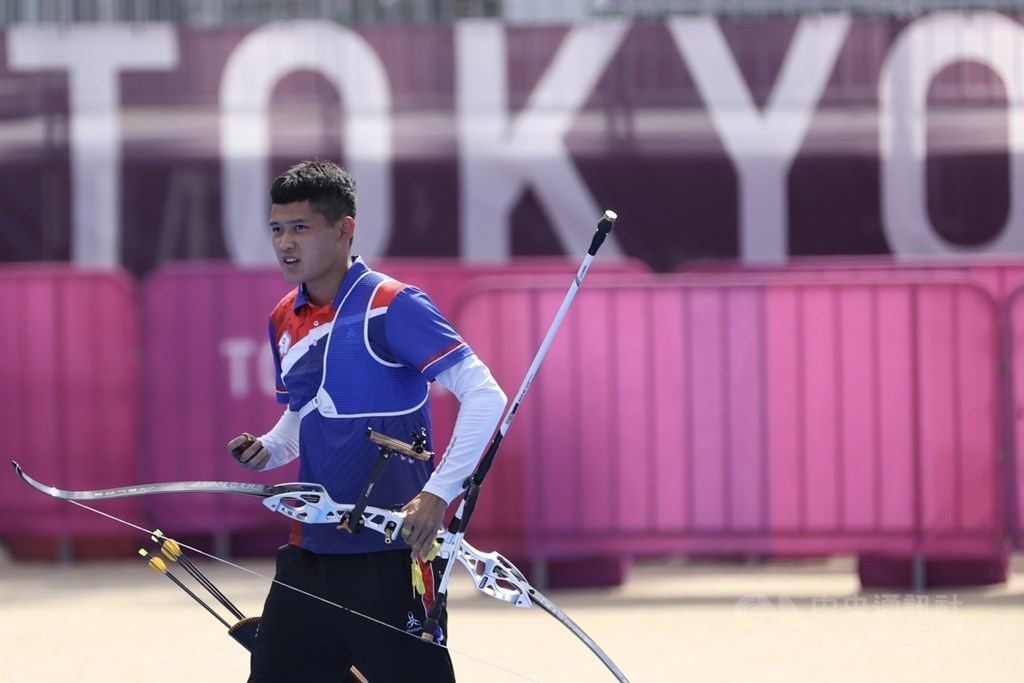 In archery, 20-year-old Tang Chih-chun (湯智鈞), a first-time Olympian, lost his bronze medal chance in the men's individual match against Takaharu Furukawa of Japan.
Tang's fourth place finish marked the end of the Taiwan archery team's competition in Tokyo, where they won silver in the men's team event.
*Taiwanese archer Tang Chih-chun loses bronze medal match in Tokyo
Sprinter Yang Chun-han (楊俊瀚), who holds several national records in Taiwan, clocked 10.21 seconds in the men's 100m heats, his best of the season, but it was not good enough to qualify for the semifinals.
Also on Saturday, 18 more athletes in the Olympic squad, including gold medalist Kuo Hsing-chun (郭婞淳) and bronze medalist Chen Wen-huei (陳玟卉), returned to Taiwan, where they were greeted at the airport by ecstatic fans.
"It really hasn't been easy," said Kuo, who finally lifted a gold medal at her third Olympic Games. She expressed appreciation for the support from her coach, physical therapists and trainers.
*Kuo thrilled at winning Olympic gold, but could be hungry for more
As of Saturday, Taiwan had won seven Olympic medals -- two gold, two silver and three bronze medals -- at the Tokyo Games, its highest number ever.
View All