Ex-minor league fireballer No. 1 pick in Taiwan baseball draft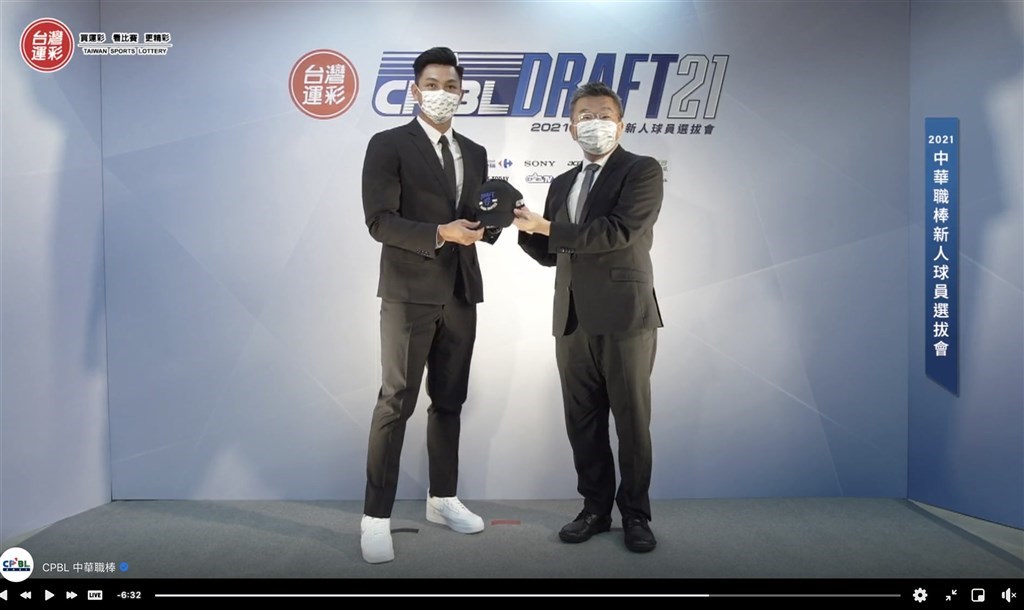 Taipei, July 12 (CNA) Former minor leaguer pitcher Chiang Shao-ching (江少慶) was the No. 1 overall pick in Taiwan's annual professional baseball draft on Monday when he was selected by the Fubon Guardians.
The 27-year-old righthander spent the last nine years in the United States trying to make a major league roster, but he never reached higher than the minor league Triple A affiliate of the Cleveland Indians in 2018 and 2019.
A native of Hualien County, Chiang is known as a hard-throwing righty whose fastball has clocked as high as 98 mph.
The selection of Chiang did not come as a surprise as he had previously agreed to a development contract with the New Taipei-based Guardians this February, not long after becoming a free agent.
The draft of Taiwan's Chinese Professional Baseball League (CPBL) came at the halfway point of the league's season, in part to give teams who need to bolster their rosters for the second half a chance to do so.
The draft order, however, is in inverse order of the teams' full-season records the previous year.
Picking second, the Taoyuan-based Rakuten Monkeys chose veteran pitcher Chen Kuan-yu (陳冠宇), who played for the Chiba Lotte Marines in Japan's Nippon Professional Baseball (NPB) league before deciding to return to Taiwan last year due to family reasons.
In the third slot, the Taichung-based CTBC Brothers picked former NPB Hanshin Tigers lefty Lu Yen-ching (呂彥青), while the fourth overall pick went to the Tainan-based Uni-President Lions who chose ex-major league pitcher Hu Chih-wei (胡智為).
Ex-minor league catcher Giljegiljaw Kungkuan, an Indigenous Paiwan from Taichung, was the fifth and last pick in the first round taken by the Wei Chuan Dragons, an expansion franchise that began to compete in the CPBL this season.
Monday's draft was conducted in a virtual format for the first time in CPBL history due to the COVID-19 pandemic.
The league is scheduled to resume its season Tuesday after a two-month hiatus caused by a domestic coronavirus outbreak, but the games will be played in empty stadiums.