Taiwan's Yang Yung-wei wins judo bronze at Turkish grand slam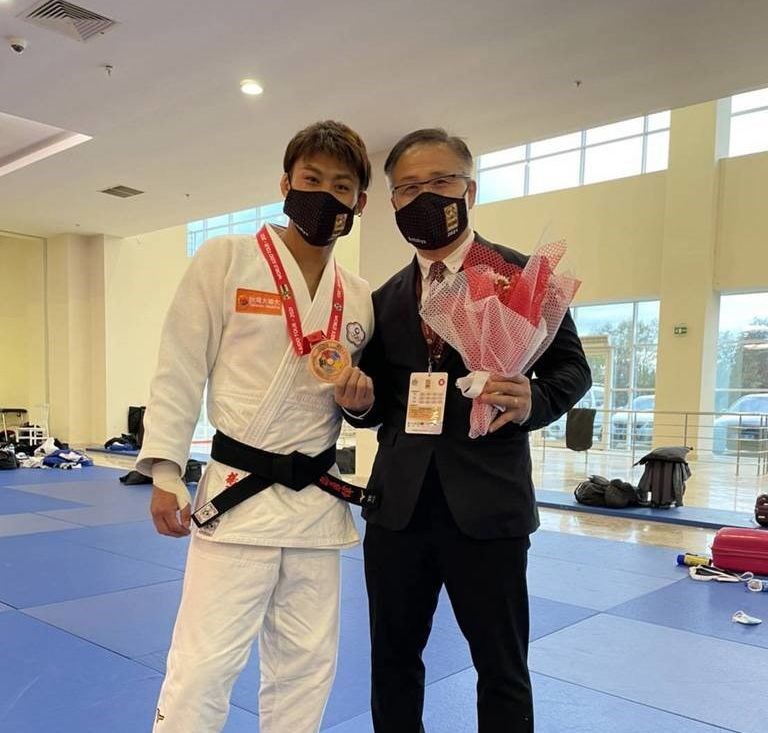 Ankara, April 2 (CNA) Taiwan's Yang Yung-wei (楊勇緯) won bronze by defeating Albert Ozugov of Russia Thursday in the men's 60-kilogram bronze medal bout at the 2021 Antalya Grand Slam in Turkey.
The 23-year old Taiwanese used a combination morote-seoi-nage (forward throw) for a waza-ari followed by a triangle choke hold which he used to pin his opponent and secure the bronze.
In judo, waza-ari is the second highest score in the three-tier scoring system.
A news report released by the International Judo Federation after the competition described Yang as "very strong, with a lot of technical solutions and a very good rhythm."
Yang won a silver medal at the 2021 Judo World Masters held in Doha, Qatar, in January.
The event in Turkey runs until Saturday.
According to Liu Weng-teng (劉文等), who is training Taiwan's national judo team in preparation for the upcoming Tokyo Olympics, Yang is scheduled to compete in the Asia-Oceania Senior Championships, to be held in Bishkek, Kyrgyzstan, from April 6-9.