Taiwan sports body preparing for Olympics' breakdancing debut in 2024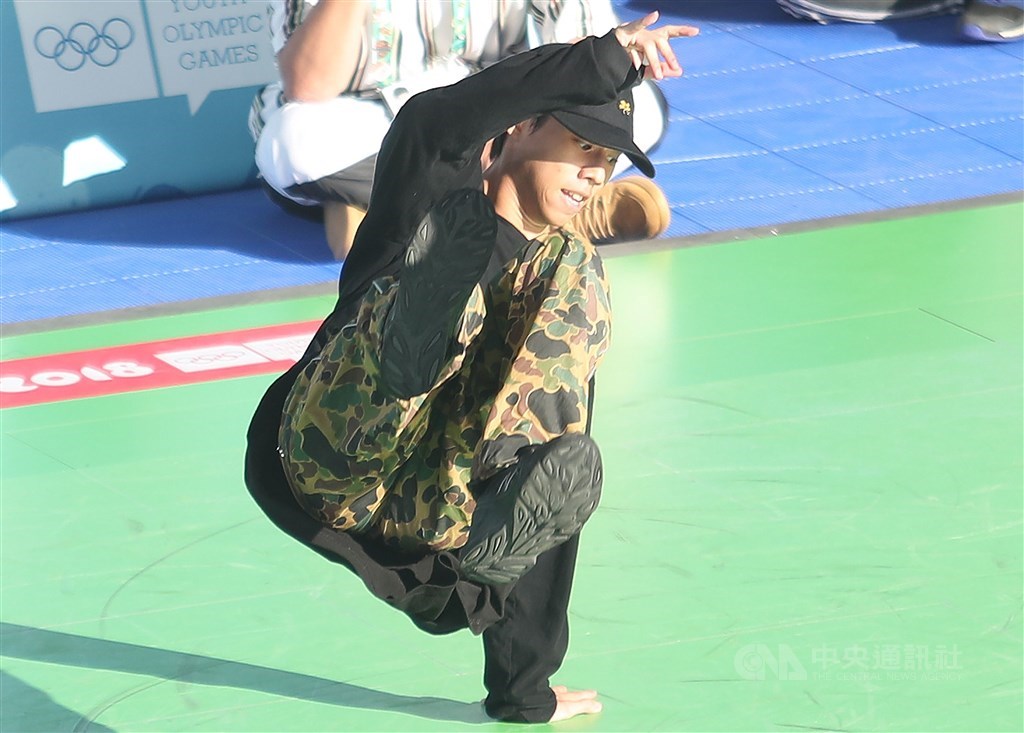 Taipei, Dec. 12 (CNA) The Chinese Taipei DanceSport Federation said it had been making preparations to send a team to the 2024 Paris Olympics, even before the recent announcement that breakdancing will be introduced then as a sport.
Mary Yeh (劉渼麗), head of the federation, said it had been expecting the announcement, particularly after breakdancing became a competitive event at the 2018 Youth Olympics in Buenos Aires for the first time.
Breakdancing is a form of street dance, officially called breaking by the International Olympic Committee (IOC), which announced on Dec. 7 that the dance would be included in the 2024 Summer Games as a new sport.
However, baseball and karate, which will be part of the Tokyo Games in July 2021, were dropped when the IOC unveiled the list of sports for the Paris Games.
Yeh said the federation began holding events last year for breakdancers to win points for international meets, and it has completed six of its seven events planned for this year.
The final one will take place on Sunday, she said, adding that the qualification rules for the 2024 Games are not yet clear.
So far, the World DanceSport Federation has said only that 16 men and 16 women will compete in the one-on-one battle format in their respective gender groups at the 2024 Games, she noted.
Tian Jin-yu (田晉瑜), also known as Bboy Harricane, who is the deputy head of the Taiwanese sport body's Chiayi City branch, said that while each country has a different points system, the guidelines of the competition are the same.
The guidelines are based on the music, originality, techniques, versatility, and the dancers' response to their competitors, according to Tian.
(By Lung Po-an and Kay Liu) enditem/pc