Taiwan's annual mountain bike challenge still on despite pandemic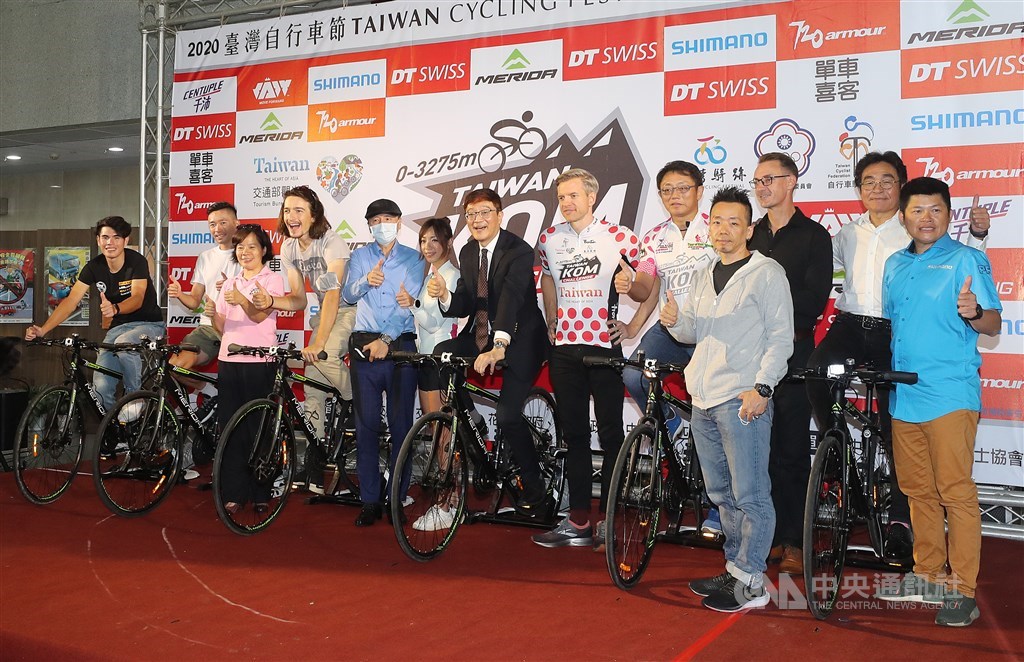 Taipei, Oct. 20 (CNA) The annual King of the Mountains (KOM) Challenge, the biggest bike race in Taiwan, will be held as usual this month, but only local residents will participate, due to COVID-19 travel restrictions, the organizers said Tuesday.
Some 425 cyclists, 103 of them foreign nationals living in Taiwan, have registered to take part in the challenge, the organizers said, noting that registration was 40 percent lower than last year.
Taiwanese professional cyclist Fan Yung-yi (范永奕), who has participated in almost every KOM Challenge since it was launched in 2002, will take part again this year.
Other outstanding cyclists registered to compete this year include frequent KOM winner John Ebsen of Denmark and the 2020 champion of the Yangmingshan Mountain Challenge Christian Trenchev of Bulgaria, both of whom live in Taichung.
While there are no cyclists coming from overseas due to the COVID-19 pandemic, it is a boost to Taiwan's sports tourism and international profile that it can still host such events, said Tourism Bureau deputy chief Trust Lin (林信任).
On Oct. 23, the cyclists will start at sea level in the Qixingtan scenic area on the east coast and ride uphill, through the Taroko Gorge to Wuling, to the finish line at an elevation of 3,275-meters, near Hehuanshan, the highest point accessible by public road in Taiwan.
The top prize for the 105-kilometer mountain race has been reduced this year from NT$1 million (US$34,758) to NT$100,000, according Lin.
Fans can watch the race live on TV and follow it on the KOM Challenge Facebook page, the tourism bureau said, adding that it will give more details at a later date.
The race, now in its ninth year, has been described as the "toughest in the world" by professional cyclists and on leading cycling websites, including the Global Cycling Network.