World No. 1 female badminton player wins match against man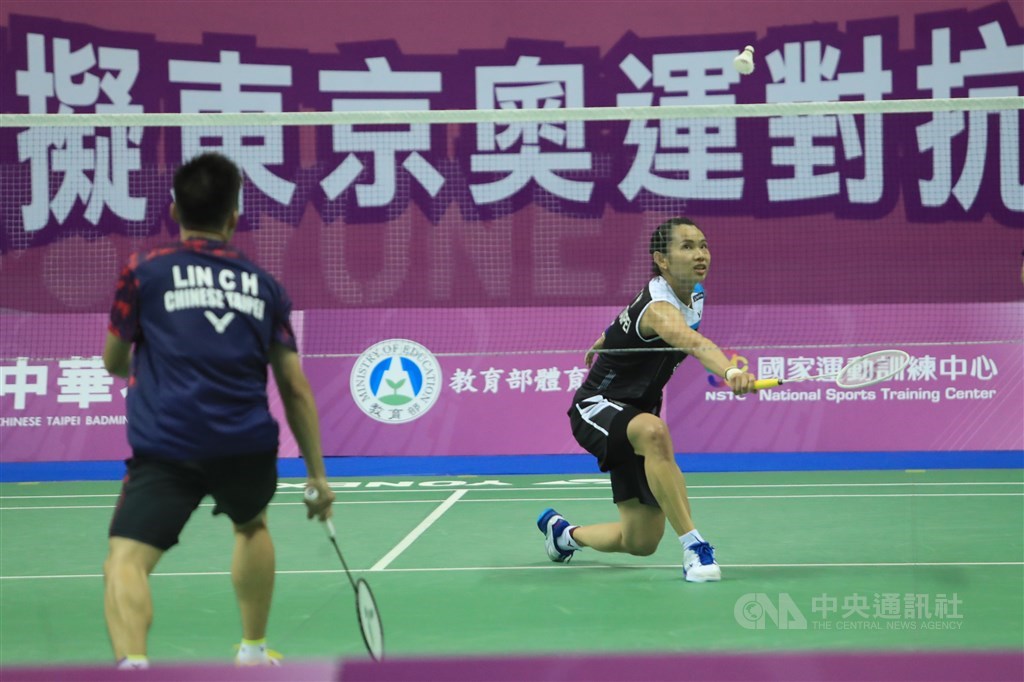 Kaohsiung, Aug. 2 (CNA) World No. 1 female badminton player Tai Tzu-ying (戴資穎) won her first match against a male rival in Kaohsiung on Sunday in an eight-day competition organized to keep Taiwan's Olympic-caliber athletes sharp.
Tai's last international competition before global sports events were suspended because of the COVID-19 pandemic was in March, when she won the women's singles at the All England Championships.
To give her a challenge and keep her in form in the absence of overseas tournaments, she has been pitted against two men during the three-day badminton event, and her first opponent was two-time men's singles national champion Lin Chia-hsuan (林家翾).
The 28-year-old Lin, whose highest men's singles ranking was 120th in early 2018, rarely plays in international events anymore, but he was still good enough for Tai to be spotted eight points at the beginning of each game.
Tai eventually emerged victorious 21-19, 18-21, 21-11 but admitted it was a real challenge.
"It was really exhausting, no fun at all," Tai said after the match.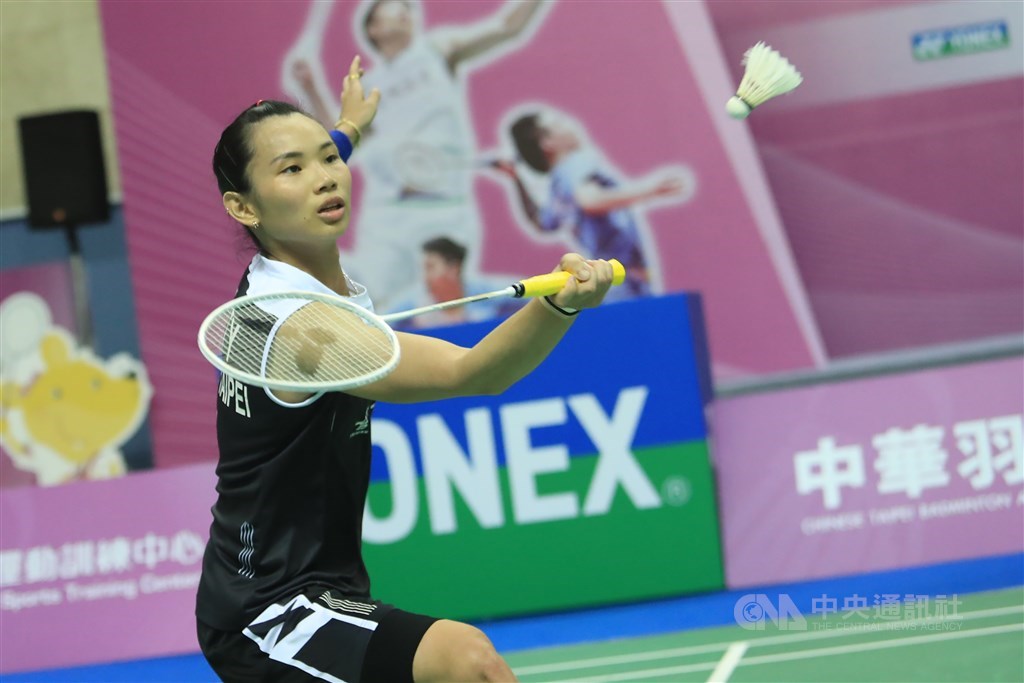 The eight points she was given in each game were not that much help, she said, because it meant Lin came out firing at the beginning of each game to make up the deficit, leaving her on the defensive most of the time.
It was only when Lin tired and slowed down that was she able to find opportunities to attack, she said.
Tai often practices with male players, but she said playing a formal match was a completely different experience. When asked if the match was tough enough, she answered "too tough."
In the first game Lin used a 9-2 rally to overcome his initial deficit and eventually pulled ahead 17-13, but Tai rolled off seven of the next nine points, including the last three, to take the game one.
Lin again started strong in the second game, but after pulling even he held his own and won it 21-18.
Tai's male opponent visibly tired in the third game, giving her a chance to go on the offensive, and she led by as many as 12 points before clinching the match.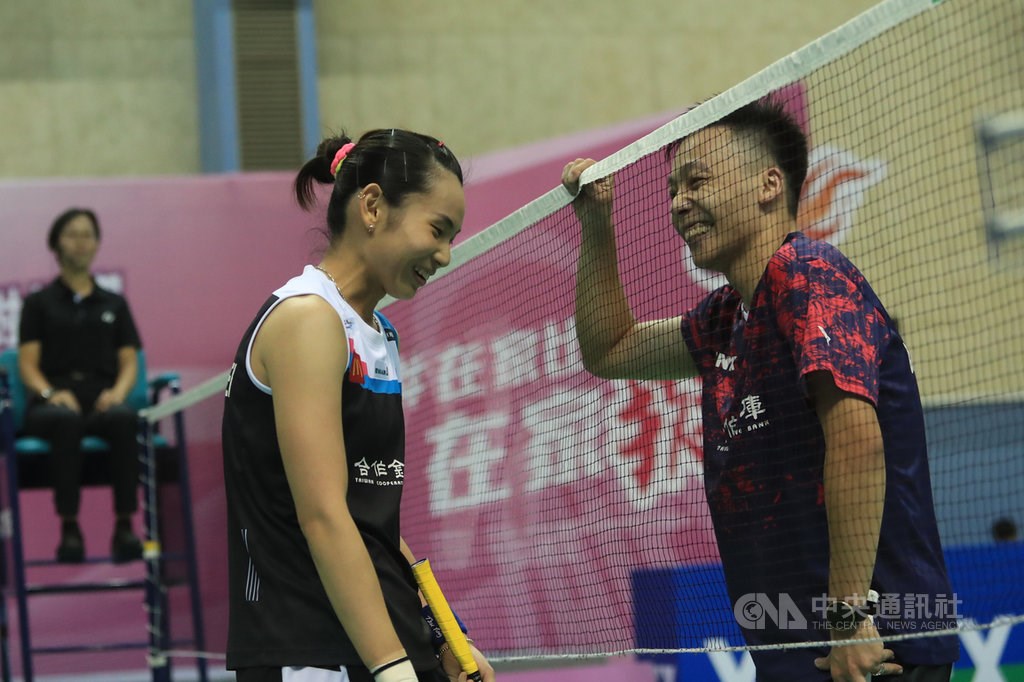 Tai seemed to be more optimistic about her match on Monday against Tsai Chieh-hao (蔡傑皓), a national team training partner.
She will only be spotted three points a game, but she expects the match to be less physically demanding than the one she played Sunday.
Apart from the match between Tai and Tsai, Monday will see the conclusion of the badminton event at the games with a men's singles final between Taiwan's top two male players -- Chou Tien-chen (周天成, world No. 2) and Wang Tzu-wei (王子維, world No. 12), both of whom won their opening match Saturday in straight games.
(By Yang Chih-fang and Kay Liu) enditem/ls