Two Taiwanese baseball players make MLB Opening Day rosters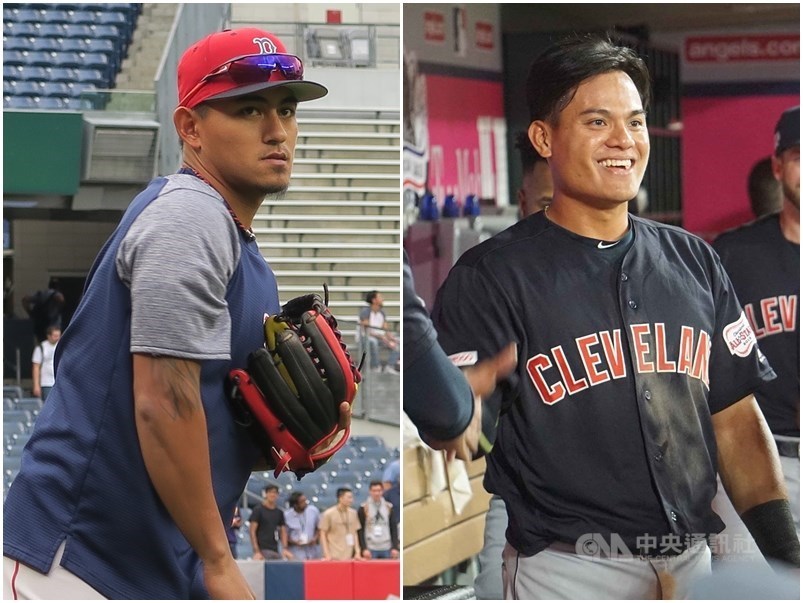 Taipei, July 24 (CNA) Taiwanese baseball players Lin Tzu-wei (林子偉) and Yu Chang (張育成) have made the final 30-man rosters of the Boston Red Sox and Cleveland Indians, respectively, the teams announced before the Major League Baseball (MLB) season opened Thursday.
The players, both infielders, will be the first two Taiwanese to play in the majors at the same time since 2016, when Chen Wei-yin (陳偉殷) and Wang Chien-ming (王建民) were both active.
Two other Taiwanese hopefuls, relief pitchers Chiang Shao-ching (江少慶) and Huang Wei-chieh (黃暐傑) who are with the Detroit Tigers' and Texas Rangers' organizations, respectively, failed to secure roster spots and were sent to the minors.
Major League Baseball has shortened its 2020 season due to the COVID-19 pandemic, running a 60-game schedule between July 23 and Oct. 31, as opposed to a standard 162-game schedule beginning in April.
Lin, who has played second base, third base, shortstop and the outfield in his three MLB seasons, all with the Red Sox, has a career batting average of .248 in 75 at-bats, with one home run and nine RBIs.
He performed well in spring training this year, hitting .409.
Chang, who plays third base and shortstop, had a .178 batting average in 73 at-bats with one home run and six RBIs during his rookie season with the Cleveland Indians last year.