CORONAVIRUS
/
1.35 million register for sports spending vouchers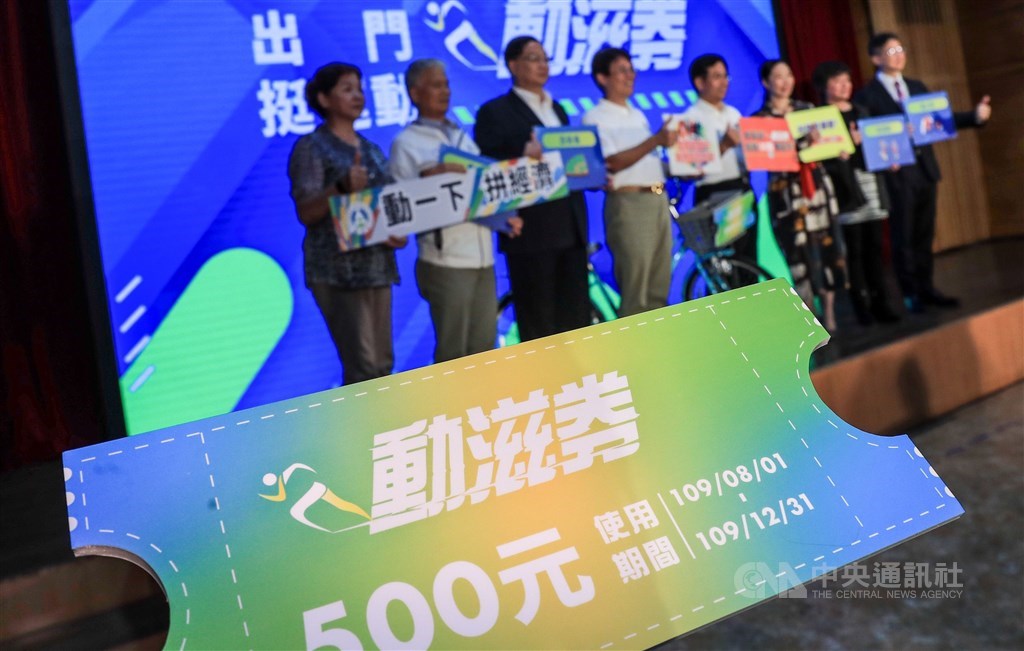 Taipei, July 21 (CNA) Over 1.35 million people in Taiwan had signed up to receive NT$500 (US$16.98) vouchers toward sports-related spending as of Tuesday morning, just one day after their launch online, according to the Ministry of Education (MOE).
A total of 4 million of the vouchers, which are available to Taiwan citizens and their foreign spouses who register online between July 20-26, will be issued in a lottery draw by the MOE's Sports Administration (SA) on July 28.
In terms of demand, the SA said that about 700,000 people had registered for the voucher program as of 4 p.m. Monday, which rose to 1.35 million by 8 a.m. Tuesday. The total statistics for Tuesday are still being collated, it added.
To enter the draw, people with identity card numbers ending in an odd digit can register on Monday, Wednesday, Friday or Sunday, while those with even-digit last numbers on their ID can sign up on Tuesday, Thursday, Saturday or Sunday, the Sports Administration said.
The final draw will take place at 3:30 p.m. on July 28, at an event in Taipei's Songshan Cultural and Creative Park, it added.
The vouchers are effective from Aug. 1 through the end of the year, and can be used at participating retailers to purchase sporting goods, tickets for athletic events and even e-sports products, according to the Sports Administration.
View All